Sales Have Ended
Ticket sales have ended
You DON'T have to print ticket - your name will be on the register There is no refund, but you can transfer to a third-party
Sales Have Ended
Ticket sales have ended
You DON'T have to print ticket - your name will be on the register There is no refund, but you can transfer to a third-party
Description
This course is open to anyone with an interest in acquiring a deeper understanding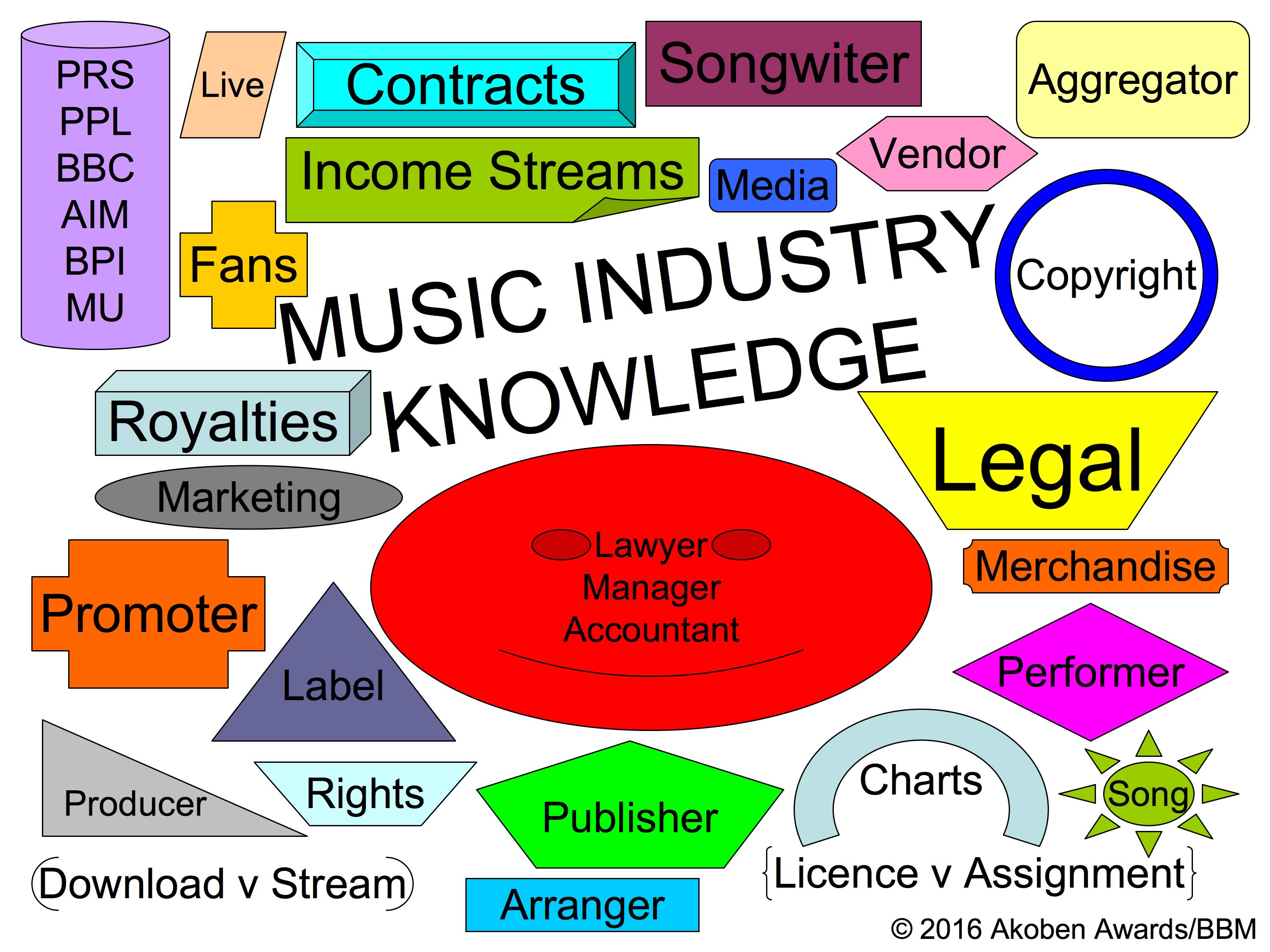 If you are determined to make a living (i.e. make money) from music and other creative works, or need to know how licensing works within the music and entertainment business, then this course is for you!

There is more to the music industry than performing live or releasing records. In recent times LICENSING is where the monetisation of music and recording content is at. The course covers sync licensing for films, compilations, broadcast, games, plus sampling. It's an accessible course, although some prior understanding of copyright, publishing and the music industry, is recommended.

"The music (industry) over the last few years has moved from a position where it's a sales-based model to one where it is much more a usage-based model," says Keith Harris, Stevie Wonder rep & PPL Director of Performer Affairs. "It's about doing a licence for use of your music."
Led by seasoned music industry tutor Kwaku. He holds MAs in Media and Music Business Management, and LLM in Entertainment Law. His music industry teaching experience covers access level (City University London, Collage Arts), HND (City & Islington College), to graduate & post-graduate level (University of Westminste). He has guest lectured at University Of Hertfordshire and LIPA (Liverpool institute For Performing Arts). A qualified NVQ assessor, he's also designed and delivered BTWSC's accredited and non-accredited coursesOther experienced tutors contribute, as and when required.
Delivered by BBM/BMC in association with BTWSC* and Akoben Awards
*BTWSC is open to explore partnerships in order to deliver its OCN Level 2 accredited Music Industry Overview course: btwsc@hotmail.com.
See also Copyright, Contracts & Publishing Monday July 25 2016, 6.30-8.30pm
Book now!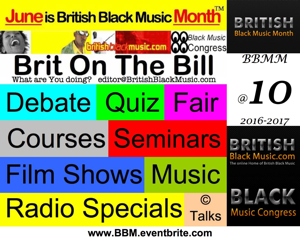 British Black Music Month (BBMM) is a BritishBlackMusic.com/Black Music Congress (BBM/BMC) initiative started in 2006. It takes place throughout June into mid-July. It offers an opportunity to celebrate domestic black music, discuss issues, better understand the music industry and copyright issues, and network. It's not aimed exclusively at Africans nor at just those in the music industry. BBMM@10 is a two year strategic partnership programme marking the 10th year in 2016-17. See www.BBM.eventbrite.com for event updates and booking.