LIDC Interdisciplinary Lecture with Prof. Chris Whitty
Description
When does research to improve international development have to be multidisciplinary?
The aim of this talk is to show the importance of interdisciplinary working and we are very pleased to have such an expert to give his views.
Biography: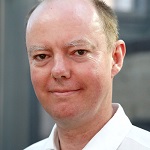 Chris Whitty is a physician and epidemiologist. Professor of Public and International Health at LSHTM.

Currently seconded as Chief Scientific Adviser, Department of Health (DH) alongside LSHTM and NHS roles.

Consultant physician at UCLH in acute general medicine and in infectious diseases at The Hospital for Tropical Diseases, consultant epidemiologist at the MRL. Visiting Gresham Professor of Public Health, Gresham College.

Seconded as Chief Scientific Adviser, UK Department for International Development (DFID) 2009-2015.

Trained in medicine and physiological science at Oxford, Edinburgh and London and worked as a clinician and in research in the UK, Africa and Asia.

Postgraduate training in epidemiology (MSc LSHTM, DTM&H), economics (MBA, DipEcon) and medical law (LLM). Previous posts include director of the multidisciplinary LSHTM Malaria Centre which extends from immunology and molecular biology to clinical studies and economics, trustee of the international health NGO Merlin, chair of the Advisory Committee on Dangerous Pathogens (ACDP) and the National Expert Panel on New and Emerging Infections (NEPNEI), and director of the ACT Consortium.