Description
Meditation, Mindful movement and Music this November at St Giles, Barbican, London
Treat yourself to a peaceful and relaxing evening of culture and calm. You'll be welcomed with a St Germain cocktail and post concert hot choc.
Meditation and Mindful movement with Camille Vidal.
Music performed by Lana Trotovsek, Kirsten Jenson and Christina McMaster on Violin, Cello and Piano
Featuring: Messiaen, Debussy, Arvo Part, John Cage.
Classical Pianist/Founder of Lie down and Listen: Christina McMaster.

She's hailed as 'One to watch' by International Piano Magazine and is regularly featured on BBC Radio, Classic FM, top venues and was awarded Associate of the Royal Academy of Music for her contribution to the music industry. She is now on a mission to bring the positive wellbeing effects of classical music to a wider audience.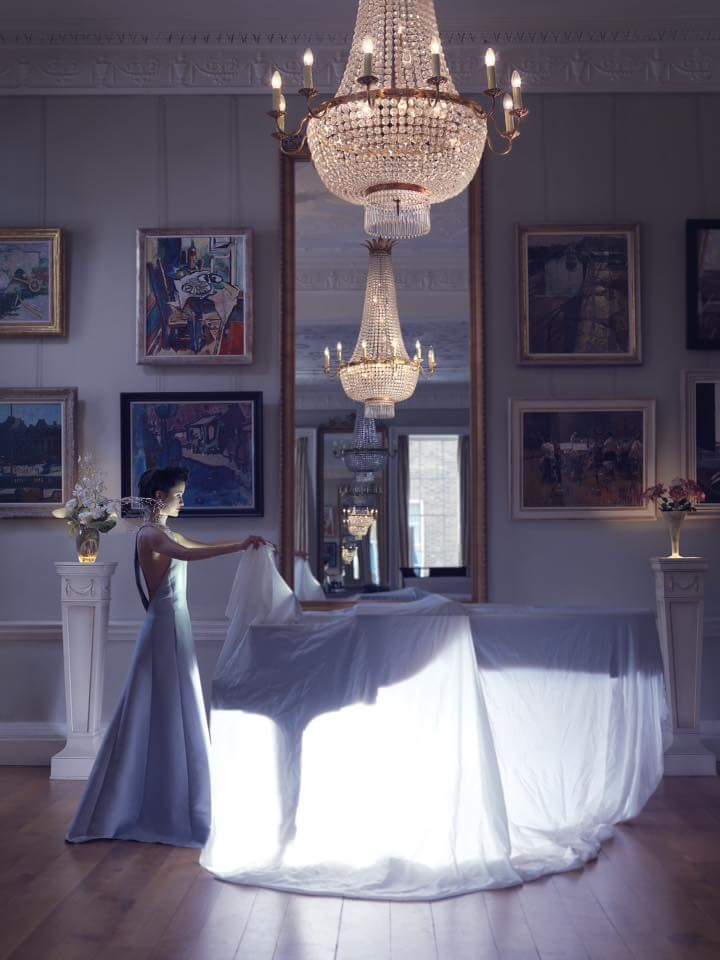 Yoga teacher, wellness expert and St-Germain Global ambassador: Camille Vidal
A native to South of France, Camille's Mantra is to drink well, eat well, live well, because oui, la vie est belle. Through her mission to celebrate the healthy hedonist lifestyle and empower others to live well Camille has founded La maison wellness.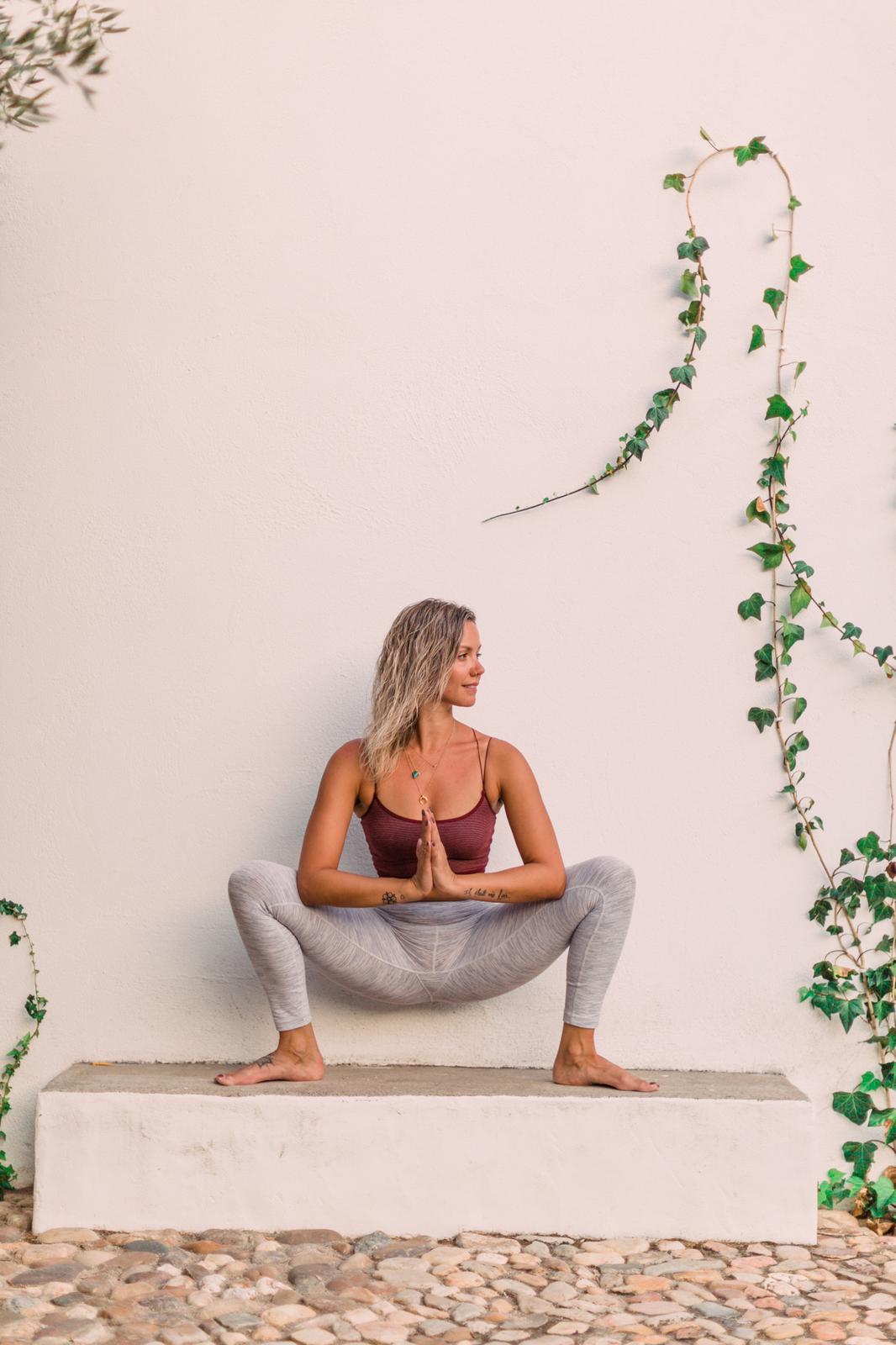 Lie down and Listen is featured in OM Yoga Magazine and recommended by Balance Magazine as a way to rebalance and detox.
"Beautiful and absorbing" Neil Franks
With massive thanks to Lululemon UK, Mother of Pearl, St Germain & Cultural Institute at Kings College London for their support.
Tickets
Lie down + Listen Early Bird: £25
Lie down + Listen Bird £30
Lie down + Listen standard ticket £35
VIP Front Row £40 includes front row access + cushion + blanket (limited availability)
All tickets include complimetary cocktail.
6.45PM DOORS OPEN - ARRIVE & EXHALE WITH A COCKTAIL
7.15PM FIND YOUR MAT FOR A GROUP MEDITATION AND RESTORATIVE YOGA MOVEMENTS.
7.30PM LIE DOWN AND LISTEN TO PIANO AND CHORAL MUSIC.
8.30PM POST CONCERT HOT CHOCOLATE AND MINGLE.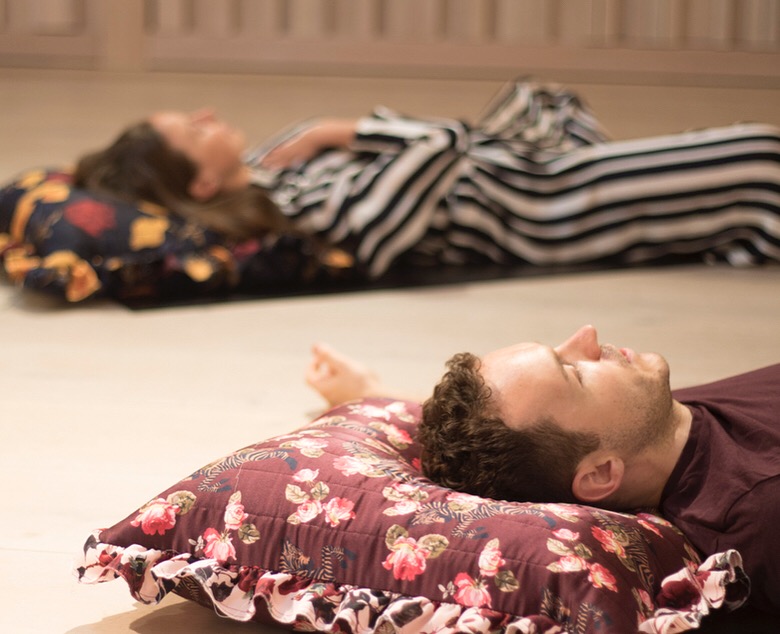 What they say...
"Life enhancing and quite hypnotic. Trancelike!"
"To spend two hours transported to a really relaxed and zen state with the music combined with setting was amazing."
"I was a little transfixed!!" Sarah Arthur
"a magical night full of special details and surprises. I didn't know what to expect and it went beyond my expectations" Andrés Jaramillo Mejía
"emotionally charged and healing in the most effortless way" Annie Edwards
Dress Code
Come as you feel comfortable - if YOU are comfy - anything goes.
Recomended: bring an extra layer for lying down pose!
Age
18+
FAQs
Is it a concert or a yoga class?
It's both! And you don't need experience of either. It's the same incredible music performed by world class musicians, but with a much freer flowing setting, so you create your own individual listening and feeling experience. Lying down calms the nervous system supporting this and as one concert goer commented to "allow the music to move its way through you. Gentle meditation, breathing and restorative yoga is all entry level.

Who can attend Lie down and Listen?
Anyone - music lovers, yoga lovers, the curious, all ages.

What kind of music is it?
Mainly Classical, minimalism with some folk too – it will all be beautiful!
My office would love this and really benefit - do you offer the experience in multiple venues?
Yes. The 'Lie down + Listen' experience is very beneficial for relieving stress and promoting creativity and wellbeing, so it's perfect for offices This could be part of a special training event to kick off other well being and creative events, or as a specific office perk.

What are my transport/parking options for getting to and from the event?
St Giles Cripplegate is right in the heart of the City close to Moorgate and Barbican tube stations.