Description
Life Changing International Ministry Presents:
Life Changer Youth Worskhop
Theme: Changing the Next Generation
Banner of His love Flag Workshop
Topics and activities:
Why we use flags biblical teaching
The meaning of the colours - safe way to use the flag
How to use the flag-creating a dance routine with flag
There will be games and activities for children
There will be a praise party for them
Goal Setting Workshop for Children (for ages 7-15)
Do you want to instil the importance of positive personal development in your children from a young age? If so, please bring them along to this exciting and fun goal setting workshop for children.
During the workshop, we will be creating an empowering vision board for your children's goals and aspirations for the next 10 years.
Guest Speaker: Blessing Theophilus-Israel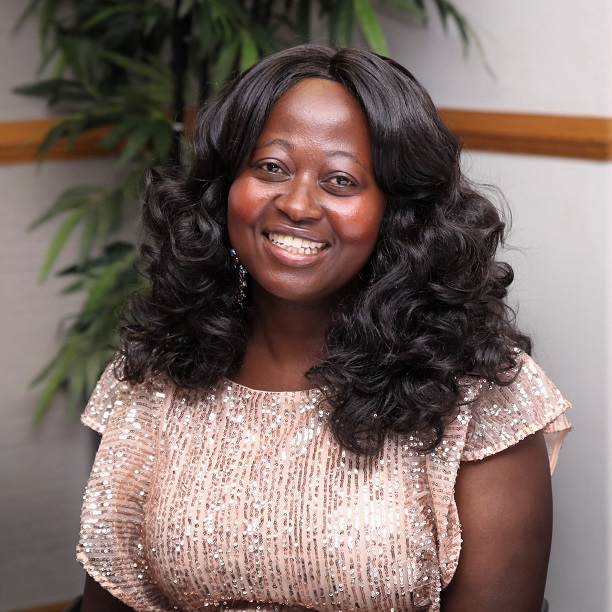 Blessing is a Teacher, Spiritual Life Coach and the author of How to Discover Your Life's Purpose Through Dreams.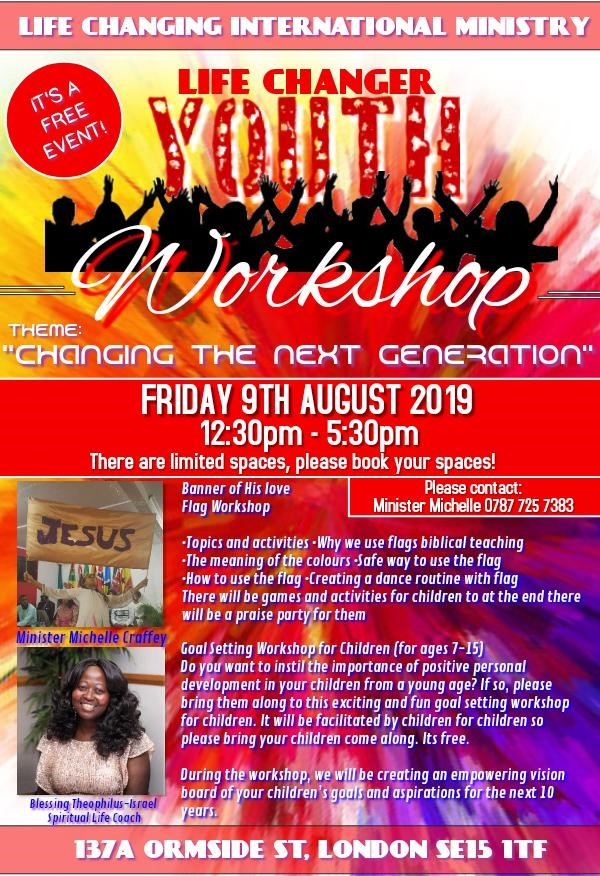 For more information, please contact: Minister Michelle on 0787 725 7383.