Description
Life Cleanse: The Journey
Join Lydia Kimmerling - The Happiness Explorer - on the gorgeous white isle of Ibiza, Saturday 20 - Saturday 27 October 2018, for a week-long exploration into what makes YOU truly happy and how to get there. Using her six-step Life Cleanse, Lydia guides you on a journey that will bring more clarity, joy and purpose into your life, helping you to come alive again and transform the life you go home to.
WHO IS IT FOR?
At some point, life turned a corner where it stopped being carefree and became a headache. You can't put your finger on when you started to feel unsatisfied, but now you're ready to shake off the discontentment and get your life back on track again.
Maybe you're sick of your job, but you can't figure out an exit strategy and feel like you're going around in circles, plus the fear of losing your success and not knowing how things will work out doesn't make it easier.
Not having the answers has knocked your confidence, and underneath your happy front, you feel a little lost. You don't like to complain because, on paper, your life is good. You have a great job and great friends, but you've had enough of feeling like something is missing.
You want to feel fulfilled again and to have direction and a plan.
You want to have control of your time so that you have more freedom.
You want to be sure that you're making the right decisions for your future.
You want to know what will make you truly happy and to break free.
You want to share your life with someone in a meaningful relationship.
You want to feel comfortable in your own skin and to love your body.
And you don't want to have to use your holiday allowance to do a five-day conference, at a dull hotel convention centre, that promises to create your 'dream life'.
You just want to feel happy again and would much prefer to gift this to yourself, on holiday, in style.
Life Cleanse: The Journey, is a seven-night experience that releases the stress and worries holding you back from being your happiest self so that you can transform the life you go home to.
---
WHAT CAN I EXPECT?
Come alive again through a deep exploration into who you are and what makes you happy, so that you can step into the shoes of the person you want to be and feel empowered to make the right decisions about the next chapter of your life.
Using her six-step Life Cleanse, Lydia guides you on a journey to become less of who you think you should be and more of who you really are, so that you can find what makes you truly happy and the steps you need to take to get there.
Just to be clear, this isn't a seven-day-starve-yourself-and-put-it-all-back-on-again kind of cleanse. We all know that those don't work. Unlike a boot camp that makes you feel better about yourself and your life for a few weeks after returning home, this experience upgrades your life by releasing hidden layers of fear, self-doubt and worry that have been holding you back from moving forward in your life – without being hard on yourself.
We believe that quality time, space to breathe, having fun (and indulging in some luxury), are all important factors for breaking through overwhelm into more freedom, which is why Life Cleanse, is a careful balance of deep personal growth workshops and additional activities, such as yoga, beach fitness, hikes, relaxing by the pool, meditation, massages and delicious, healthy food.
Our aim is to not only offer you a week that helps you to create a life you don't need a holiday from but to also exceed your expectations with special and magical touches that reconnect you to the joy in your life.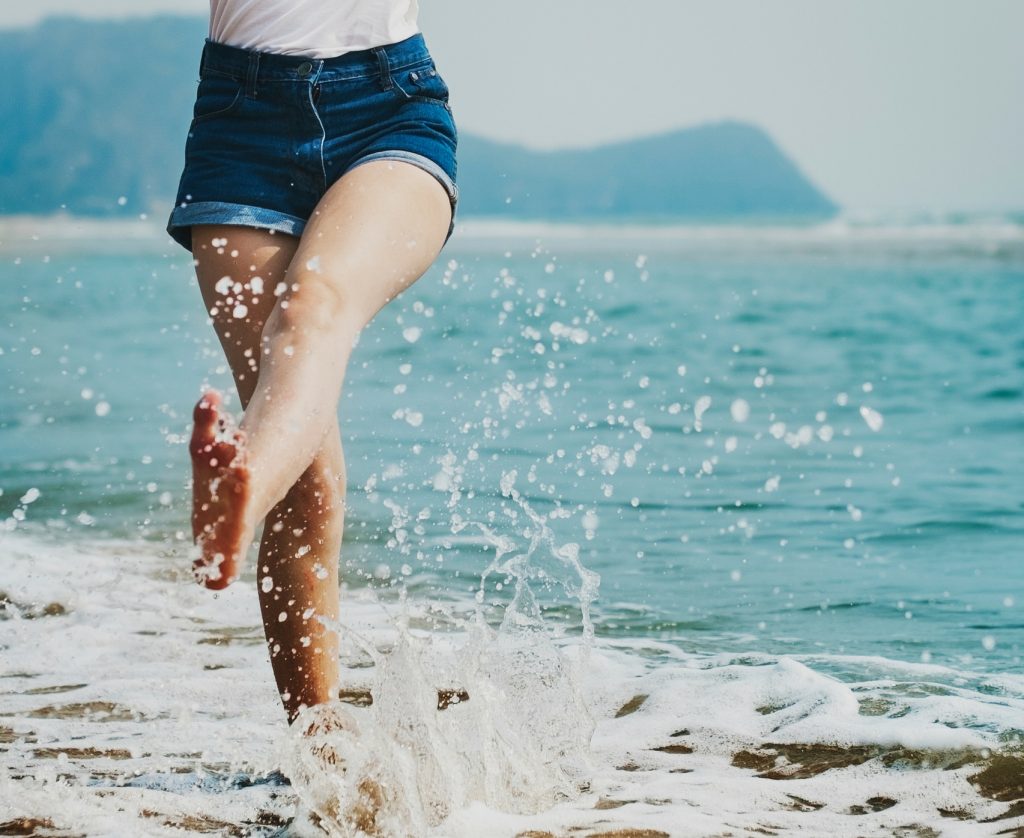 ---
HOW DOES IT WORK?
STEP 1: Let go of 'how?' and just say yes
To move forward in your life, you have to first know where you want to go. During a powerful visualisation, you will begin to close the gap between where you are now and where you want to be, creating a crystal-clear vision for your future. Discover the common unconscious blocks that keep you from taking life to the next level and uncover how you're holding yourself back so that you can set yourself free and say yes to more happiness now.
STEP 2: Get to know yourself and what you like
We don't want to do things for people we do not like. How much do you like yourself? Or, how well do you even know yourself? Having a big vision will not serve you if you do not value yourself enough to work towards it. Creating your extraordinary life requires growth, and growth happens best with unconditional love. What are you telling yourself about who you can or can't be or what you can or can't have? You are a rare, precious diamond and it's your time to shine.
STEP 3: Stop paddling upstream and find your flow
Say goodbye to stress and overwhelm, and learn how to take the path of least resistance. Break your big vision down into a step-by-step strategy that enables you to overcome procrastination and take consistent action. Uncover your first step, so that you feel confident taking the next one and so on. Discover how to work towards an exciting vision for the future while feeling completely happy, inspired and fulfilled in the present moment.
STEP 4: Create new evidence that shapes your reality
Everything that you believe shapes what you say and what you do, and what you say and do, shapes your reality. Discover how to uncover the limiting thoughts that are keeping you stuck in negative behaviour patterns and preventing more of what you want from coming into your life. Learn how to control your thoughts and you will become the ruler of your reality.
STEP 5: Become a self-sustainable human being
How are you living for other people and what would be different if you took full responsibility for your happiness by living for yourself? Stop giving away your energy and power to people and situations that do not serve your big vision. Overcome your resistance to saying no and discover how to tap into your limitless energy source. Face your bad habits and decide to replace them with behaviours that lift you high and take you forward.
STEP 6: Surrender control and trust your inner guru
How much do you trust yourself? We all have a 24-hour guru living within us – what would you hear if you began to tune into yours? Learn practical tools that help you receive guidance from your intuition. Let go of the need to control your life and allow life to come to you. Get out of your head and into your heart – this is your most empowered state. Delve into the law of attraction and how to make it work for you. This step is fun, enlightening and will offer you a new perspective on life.
---
WHAT'S INCLUDED?
Your week long retreat in Ibiza is a combination of mind, body and soul, giving you the tools you need to create a life, you no longer need a holiday from.
Included
Personal growth workshops with Lydia
Inspirational expert talks
Morning yoga sessions
Beach workouts
Sunrise meditations
Coastal walks
4-Star adult only accommodation
Buffet breakfast
Daily two-course lunch
Not Included
• Flights
• Taxi
• Car hire
• Evening meals
• Insurance
• Drinks outside of breakfast and lunch
• Room service
---
WHERE IS IT?
Your luxury seafront accommodation is at Sol Beach House Hotel in Santa Eulalia, Ibiza, Spain.
Lydia has lived in Ibiza now, for nearly four years and calls it her spiritual home. The crazy party island shown in the media is but a dot on this ever-growing sanctuary for holistic getaways, blessed with 300 days of sunshine, blue skies and white sandy beaches.
We look forward to welcoming you!