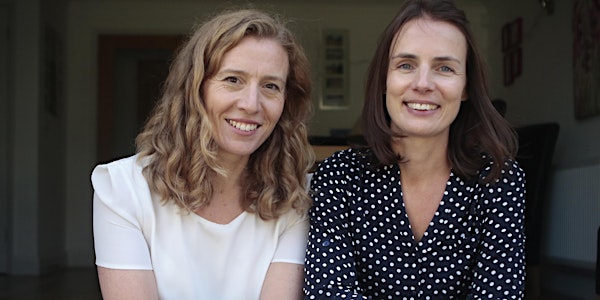 Life Coaching & Yoga Day Retreat - Relax, Revive, Rebalance & Refocus
Location
Thames Lido
Napier Road
Reading
RG1 8FR
United Kingdom
Description
This day retreat is about creating a space for you to relax, breathe and think about yourself. It is about slowing down, letting go and embracing change as we head into autumn. A day retreat is the perfect chance to take time out and make the most of some precious 'me time'.
Are you aware that you need to make life changes but not sure where to start? Have you lost sight of the essence of who you are? Do you want to revitalise your body and mind and find time for wellbeing in your life? Or maybe you want to relax, take some time out, recharge your battery and be inspired by others.
It can be hard juggling work, family, home life and personal commitments. With this in mind, Stride Coaching and Barefoot Yoga have designed a day for you to invest in yourself and enjoy some time to relax, re-balance and think about how you want your life to be and to re-focus on your sense of purpose.
You will enjoy two group coaching sessions, two yoga sessions (you don't need to have done any yoga before!), delicious food and good company with like-minded people all set in the beautiful Thames Lido in Reading.
What to expect:
9.30: Start the day with an energizing yoga practice to revive your senses, then break for coffee and scrumptious treats!
11.15: Begin to examine the balance in your life in our first of two group coaching sessions.
12.45: Join us for an amazing two-course lunch, the Chef's Experience Platter, and continue to discuss and reflect on your challenges with the group.
1.45: Start to re-focus on the action you can take to start making small but significant changes, in our second coaching session of the day, followed by a refreshing drink.
3.15: Time to relax and absorb all that you have learnt in a dreamy and mindful yoga practice and guided mediation at the end of the day.
4.30: Time to go home and put those good intentions to the test!
So come and join like-minded women for a day of self-care and self-reflection. We can't wait to welcome you.
A little bit about us:
The coaching with Sarah Leach from Stride Coaching:
Sarah is a fully qualified life & career coach and has been running her own coaching practice for over 5 years. She is a busy working mum of two and loves walking in the woods, yoga in the mornings, singing and dancing with her kids, and the occasional gin and tonic! She also loves working with individuals who want to lead a more fulfilling life, to reach their potential, to find more balance in their lives, to become the person they know they can be, to stride forward with purpose, and make change happen.
Sarah is a great listener with a very natural calm, warm, encouraging and supportive style. She offers an opportunity to be heard, an empathetic ear, new perspectives and the possibility of change for the long term,
By the end of this retreat you will have explored and understood what 'balance' looks like for you and have an idea of how you can use your strengths to makes some positive changes in your life. We hope to leave you with some tools and strategies for focusing on what's important and feel inspired to achieve the right balance in your life.
www.strideconsultancy.co.uk
The yoga with Sarah MacDonald from Barefoot Yoga:
Sarah (the other one!) is a fully qualified yoga instructor, currently running a number of yoga classes across Caversham. She has been practising yoga for over fifteen years and has personally experienced the many benefits it brings. Practising yoga allows the mind to fall still and creates space for you to 'switch off' and focus solely on you.
You will enjoy a revitalising morning yoga flow before the coaching sessions with a focus on breath, mindful movement and letting go. The day concludes with a restorative, relaxing yoga practice and guided meditation so that you will walk away feeling relaxed, re-energised and ready to make any changes you need to in your life.
You don't need to have tried yoga before, just come with an open mind and try something new!
www.barefootyogacaversham.com
The Lido
The Thames Lido was renovated and reopened in 2017 as a spa, outdoor heated pool, restaurant, bar and event space. It is one of our favourite places in Reading!
The retreat day includes a delicious two-course lunch in the beautiful poolside restaurant where you can watch the swimmers drift by. And if you fancy a few extra hours of me-time, why not book a swim or treatment at the end of the day?
FAQs
What are my transport/parking options for getting to and from the event?
The Lido is a five-minute walk from Reading train station and a ten-minute walk from Caversham.
The Kings Meadow, Hill Meadow and Reading train station car parks are all close by and there is plenty of parking in Caversham. Unfortunately, there is no parking on-site at the Lido.
What can I bring into the event?
Come in loose, comfortable clothing for yoga and feel free to stay like that all day! Or bring a change of clothes if you'd prefer.
How can I contact the organiser with any questions?
Please email: hello@barefootyogacaversham.com or sarah@strideconsultancy.co.uk