Multiple Dates
Life Drawing Club | All The Young Nudes Aberdeen @ UnderDog
Description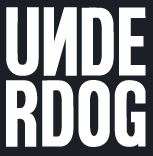 All The Young Nudes are delighted to welcome you to our new weekly drawing session at UnderDog in Aberdeen.
We bring you life drawing set to music - for all!
If you havent already checked it out, head down on Tuesdays for a dose of great beer, specially selected tunes to draw to and, of course, to try your hand at life drawing! No experience needed and we provide art supplies and materials to borrow and also to purchase :)

Doors are at 7pm, get down early and choose a good seat! Drawing starts at 7.30pm and we will have a variety of shorter and longer poses throughout the evening with a break in the middle. Also totally fine to drop a bit later on if you want to!

For those who are interested in the city's artistic scene this is also a great way to network and discover more creative things happening in Aberdeen!

We are situated underneath Brewdog Castlegate so come join us it is great fun!

Beer. Music. Art.

**Already a model with ATYN? Get half price entry just enter promo code 'MODELSGOHALF' when prompted by EventBrite!**