Life Drawing Club | All The Young Nudes Edinburgh @ Cabaret Voltaire
Description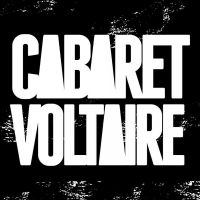 All The Young Nudes are delighted to welcome you to our weekly drawing session at Cabaret Voltaire in Edinburgh.
We run our club every Tuesday from 7-9pm. You can come on in and grab a seat at 6.45pm when the doors open.
We'll entertain you with some swell music and at least two models, normally of varying shapes and sizes. In one room, we have a model doing short poses (between 2 and 15 minutes) designed to loosen you up and rid you of apprehensions. In another, we have a model doing longer poses, between 10-20 mins. Don't say we don't cater for all! :-) We break at 8pm for that all important pint/glass of wine/herbal tea.
There's no tuition here but we welcome anyone and there are lots of people around to give you pointers if you want or need them. We supply boards and clips, and a borrow station.
There's no experience or booking required for this, but pre-booking a ticket here allows you the very unintuitive and seemingly impolite but definitely permitted pleasure of swanning past the queue and ticking yourself off at the front, and getting a good seat before the rest of 'em! ;)
See you there!
**Already a model with ATYN? Get half price entry for £3, just enter promo code 'MODELSGOHALF' when prompted by Eventbrite!**