Life Drawing of Snake Lady from Blade Runner #hackstock #scifilondon

Saturday, 6 May 2017 from 16:00 to 20:00 (BST)
Event Details

We have a treat for the #hackstock event with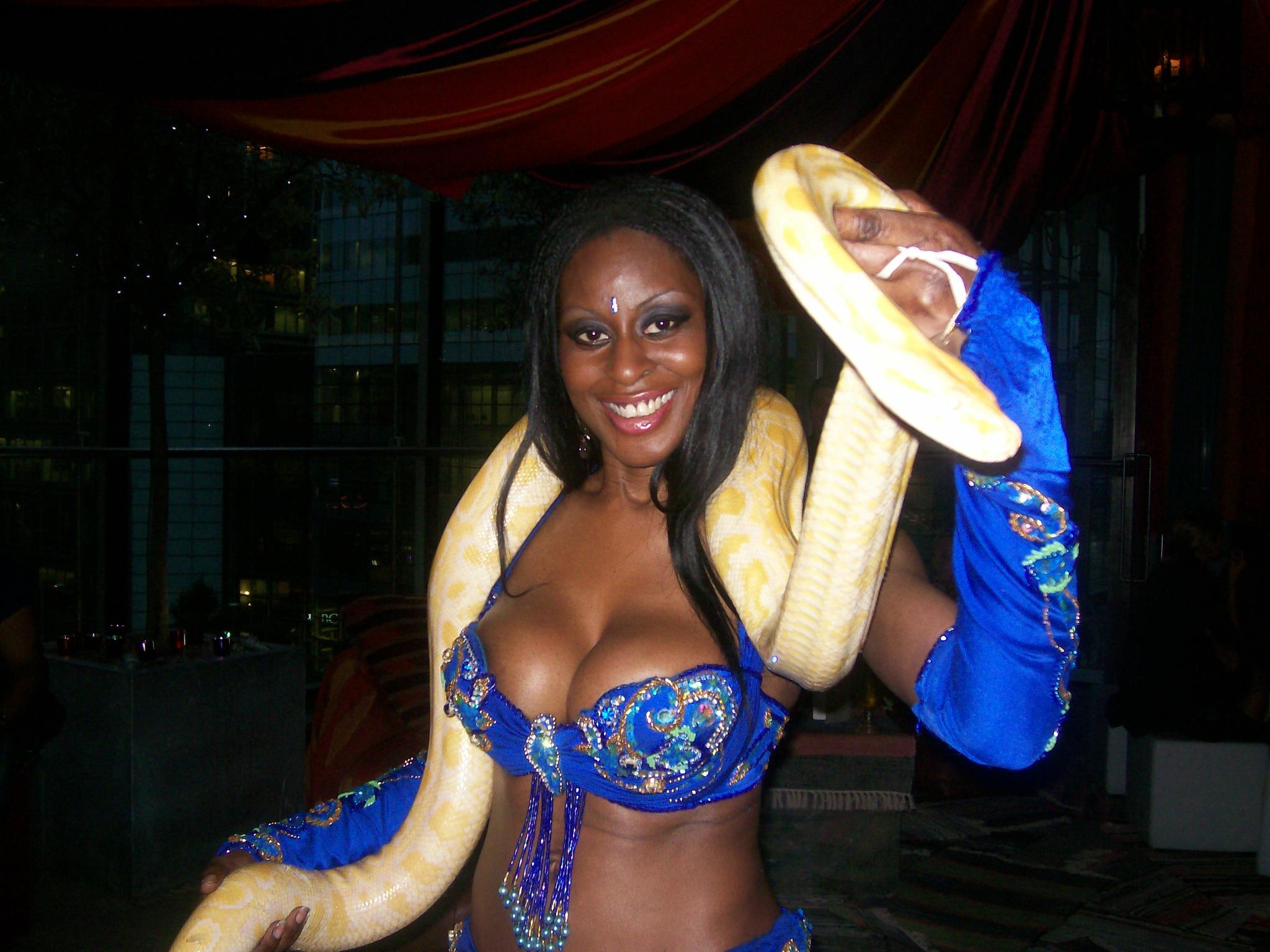 Special guest appearance of a real life Replicant Snake Lady actress who did play the part of Zohra at the recent Blade Runner at last Secret Cinema events. We have the pleasure of having her appearing at the #hackstock with 3DScanbot over the two days. There is also a rare opportunity for people to draw here live at the event at a 2hour private session with Hercules Fisherman. Who also runs the Mondays Life Drawing Sessions at Trampery-Republic.
Please book here to register your interest in meeting her and to get to our special life drawing session.
She is available for photographs and 3dscanbot is going to try to 3dscan and print a replica of this amazing replicant that you could take away with you.
if you register before 28th April we would put you on a special discount rate for when you join our drawing session at the Trampery normally
at £20 you would get this at £10 discount would have drawing materials available or you are welcome to bring your own.
the drawing session with Snake Dancer will be from 4pm to 6pm on the 6th of May

The Snake Dance Replicant will be making regular appearances over the two day period at 3Dscanbot stand at Hackstock
3DScanbot sponsored by Hercules Fisherman to be at the event with other artists and performers.
There will be a 3DScaning and 3d printing available on both days, indicate your interest here and info@herx.org

Do you have questions about Life Drawing of Snake Lady from Blade Runner #hackstock #scifilondon?
Contact Herx
When & Where

The Trampery Old Street
239 Old Street
EC1V 9EY London
United Kingdom


Saturday, 6 May 2017 from 16:00 to 20:00 (BST)
Add to my calendar
Organiser
Hercules Fisherman
Hercules is an Artist & technologist, thought leader, mentor, publisher, business intelligence expert, speaker, startup evangelist, and serial entrepreneur in tech & media.
He is also first artist in history to sign works with his twitter handle, An early aadaptor on internet and social media, with @herx as twitter handle.

He studied Fine Art at Croydon Arts College, printing Diploma at LCP, Technology Master at Middlesex Uni, was pupil of celebrated artist Bruce McLean.
Hercules was CTO of the award winning Fizzback, the first massively scalable customer intelligence analysis platform. The company was sold to Nice Systems for $88m in November 2010.
He is currently CXO/Co-Founder of Foodity, Lectrio, 3dscanbot and Tech City Roadshow.
He regularly organises and curates events. He was a regular contributor and performer for the Brixton Poets. Hercules has held artist residencies at DeFabrik Eindhoven , the Fridge nightclub and Paradise Wildlife Park.
He painted HRH Crown Prince Alexander II at the Royal Palace- Belgrade 2013.
His oeuvres include sculpture, painting, installations and performance art. He has exhibited internationally including Paloma7-Barcelona-Spain, Swiss cottage Gallery, OTA-Berlin, Arthouse-Dublin, Edinburgh Festival, Barbican, Riverside Studios and in private collections.
His media work and coverage includes mainstream recognition from  Channel4, Timeout, The Guardian, The Sunday times, The Evening standard, Arts review, Harpers & Queen, the Face, and  Arts Monthly. He has also made  TV and film appearances and was featured in London Kills me (1991) - Hanif Kureishi and interviewed on 01-for-London (1990) Richard Jobson. He launched Our Wonderful Culture at the Groucho Club and ran an arts club at Vic Naylor - Farringdon -  events that included Vivienne Westwood and Ed Tudor-Pole.
Our Wonderful Culture and Lovely-Jobly, featured an eclectic mix of both established artists and writers such as Gilbert & George, Richard Hamilton, Yoko Ono, Lucian Freud and Bill Bryson; alongside upcoming artists and poets. The LJ interview of Lucian Freud and Leigh Bowery became an instant hit and was syndicated in the Sunday Independent Magazine-91.
Life Drawing of Snake Lady from Blade Runner #hackstock #scifilondon