Description
Food writer Ryan Riley and TV cook Melissa Hemsley will be cooking an exclusive dinner at Blackfriars Restaurant in Newcastle to raise money for Life Kitchen on Wednesday 29 August.
Washington-born Ryan founded the charity Life Kitchen to provide free cookery classes in beautiful venues across the UK for people living with cancer after his mother, Krista, passed away in 2012 from small-cell lung cancer.
Melissa Hemsley is a hugely influential bestselling cookbook author and TV cook whose healthy food has been a huge hit recently. This will be Melissa's first visit to the North East and a unique chance to try her delicious food alongside Ryan.
Ryan is teaming up with Melissa to cook a delcious dinner that showcases Melissa's signature recipes and Ryan's quest for flavour, a key part of Life Kitchens aims.
Tickets include a glass of bubbly, canapes and four courses of delicious food and all proceeds go to Life Kitchen.
Tickets are £25 and we ask that you make a donation on the night. Card and cash will be accepted.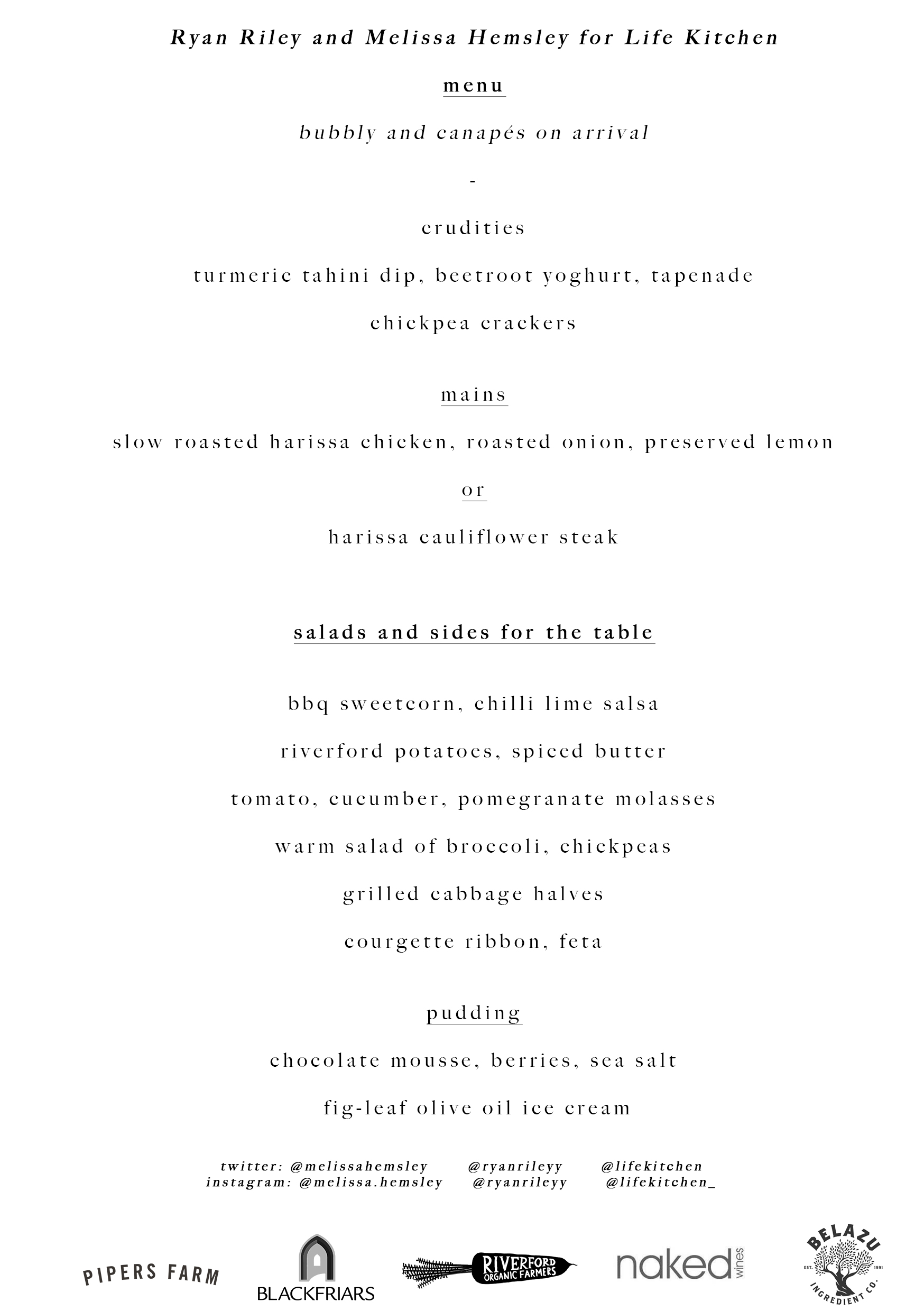 Questions or enquiries to ryan@lifekitchen.co.uk
We look forward to welcoming you!
Lots of love,
Ryan and Melissa X