About this Event
If your daily routine and responsibilities mean you usually come last on the list, then disappearing to a retreat may feel like an indulgence and something you could never do. Time for ourselves is a basic human need that we often overlook when other demands such as work, family and the stuff of life need our attention. 
Sandie and Toni designed The Life, Love and other stuff Day Retreat  to refresh and inspire with expert talks and workshops on living life to your full potential, how to detox your mind and how to better navigate the stresses and strains of life.
Our day will help you enhance all your relationships, with others, with food and with yourself. All of this is anchored by mindful movement on and off a mat to ease out your stiff and achy joints while teaching you a simple 5-mins restorative exercise hack you can do anytime, anywhere; at home, during your commute or while taking a walk.
Research has shown that just one day can be the catalyst for change and provide enough mental and physical space to release you from the routine of daily responsibilities and allow you to concentrate on yourself, refocus and relax.
Who is this for?
This day provides a safe and supportive environment for people experiencing emotional or physical exhaustion, feeling a reduced sense of accomplishment, struggling with imposter syndrome, feeling on the edge of burnout, or simply in need of some quality time out.
Our highly trained experienced coach and health professional invite you to take a day away for yourself and will share their essential and achievable tips for boosting your energy and restoring your wellbeing.
They aim that you leave The Life, Love and other stuff Day Retreat  refreshed, informed, inspired and nurtured.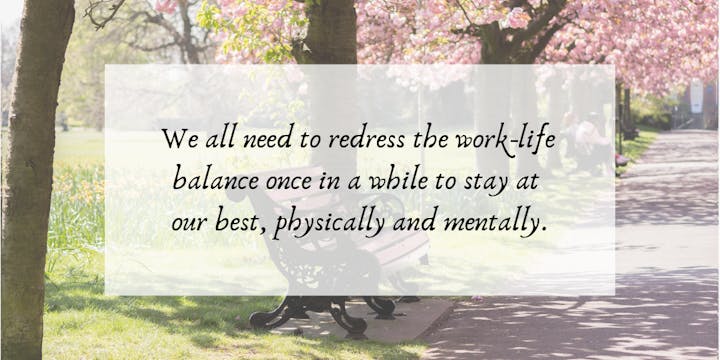 Schedule
A warm welcome awaits you at Bell House from 9:30am. The day begins at 10.00am and includes:
Talks/Workshops:
Setting the intention for the day
How to let go of all the stuff that gets in the way; Worries, anxiety and fears.
How stress affects your mind and body, and which foods can help.
Tips for building resilience and avoiding burnout . 
Self-care for busy people; the simple steps to enhancing your confidence
Talk/Practical: Improving your relationships
Practical /Movement sessions
Practical 1  Mindful mat-based movement class 
Practical 2 Guided mindful walk (subject to weather)
Practical 3 Letting go ceremony
Practical 4 Lengthen, breathe, and release class
Plus panel Q&A sessions 
The day closes at 4 pm
Refreshments and Lunch
Hot and cold refreshments will be provided during the day along with a delicious vegetarian lunch prepared by Janie Fraser from Baked Salt. Please let us know if you have any special dietary requirements.
Post event support

Free follow-up support is available via our social media platforms.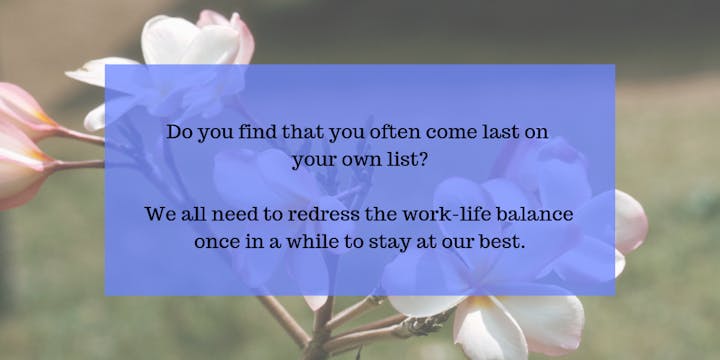 Booking information 
*Polite notice. When booking, please note that no under 18's, pets or extra guests will be allowed.  
We have a no refund policy, but you can pass your ticket on to a friend or colleague, just let us know.
Ticket prices
Your ticket price includes all talks, workshops, and practical /movement sessions, refreshments throughout the day including a two course vegetarian lunch, and ongoing support in our Facebook group after the event.
Earlybird ticket £85 valid until 20 May
Standard ticket £99
VIP ticket £130 includes a post event 30 minute telephone call
Client/Patient Earlybird £75 valid until 9 April (with special code)
We have a limited number of concessionary tickets for people in need. Please contact us by email if you feel you are eligible hello@lifeloveandotherstuff.com
Information for your wellbeing
This day of self-care will include floor-based movement and practical exercises. No previous experience is required to benefit from these sessions, but you should be able to get on and off a floor-based mat unaided to safely participate. If you have any mobility difficulties or injuries which affect your ability to join in, please let us know in advance so we can make adjustments to accommodate you.
What to bring
Please bring or wear comfortable stretchy clothing for movement and practical exercises. You are welcome to bring your mat, but it's not necessary as we will provide all the equipment needed. 
There will be a short writing exercise, we will provide writing materials, but if you have a favourite journal or writing tool, please bring them along.
Venue
Bell House is an educational charity in a charming grade II listed Georgian house. Its elegant rooms, tall windows and beautiful 2 acre walled garden make a stunning venue to explore wider learning opportunities for all.
Accessibility
The building has partial wheelchair access via a portable ramp at the front entrance. Most sessions are on the ground floor which has accessible lavatory facilities. Access to the garden is down three steps from the rear of the building, but it can be reached easily from the side entrance at the front of the building.
We can arrange disabled drop-off at the entrance and limited parking please note this must be requested in advance.
Getting to Bell House
Bell House is located in Dulwich Village close to Dulwich Park, Christ's Chapel and Dulwich Picture Gallery. It has easy access from Central London and the southeast with three train stations - West Dulwich and North Dulwich are less than 15 minutes walk away and Herne Hill is about 25 minutes walk.
The P4 bus from Brixton Station or Lewisham stops just 2 minutes walk away from the entrance. It also stops outside North Dulwich station.
Please note there is no parking on site, but parking is free on College Road and in Dulwich Park, subject to availability.
Charity, how this event helps others
10% of the profit from this event will be donated to our nominated charities
Smart Works
Smart Works is a UK charity that provides high-quality interview training and business clothes to unemployed women in need.
https://www.smartworks.org.uk
Suited & Booted
Suited & Booted is a UK charity that helps vulnerable, unemployed and low-income men into employment by providing interview clothing and advice.
https://www.suitedbootedcentre.org.uk
Getting in touch
Drop us a line if you have questions or would like to get involved or present at our future events hello@lifeloveandotherstuff.com