About this Event
How has austerity impacted people in the UK? What are the implications of this for theology and faith-based social action? 18 months into the Life on the Breadline research, this one-day conference grapples with these questions with a particular focus on Christian responses to UK poverty and austerity.
We are pleased to announce two keynote speakers: Human geographer Dr Sarah Marie Hall from the University of Manchester speaking on the unequal impact of austerity from her recently published everyday austerity ethnography, and theologian Professor Rachel Muers from the University of Leeds speaking on Christian social action and class.
The provisional timetable for the day is:
09:30 – Coffee/tea on arrival
10:00 – Start of the conference - Introduction and opening activity
10:30 – Life on the Breadline – The unequal impact of austerity and challenges for theology - Chris Shannahan and Stephanie Denning
11:30 – Morning break
11:45 – Keynote – Sarah Marie Hall
12:45 – Lunch (provided)
13:30 – Keynote – Rachel Muers
14:30 – Political theology responses to the challenges of austerity - Peter Scott
15:15 – Afternoon break
15:30 – Facilitated small group reflections
16:15 – Closing – call for action
16:45 - Departures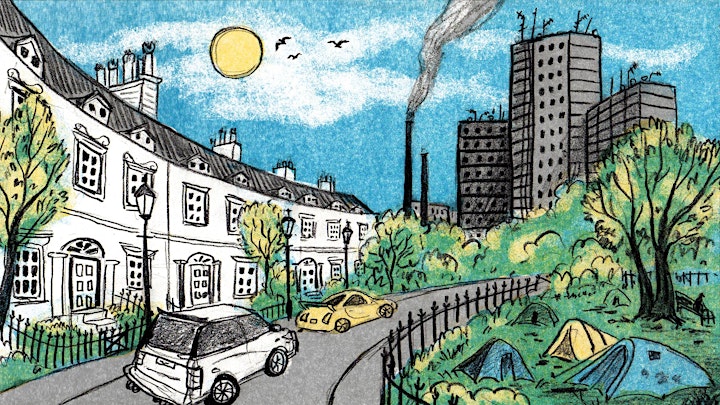 This conference is part of the ESRC funded project 'Life on the Breadline: Christianity, Poverty and Politics in the 21st Century City'. Life on the Breadline represents one of the first major fieldwork-based theological analyses of Christian action on UK poverty during the 'age of austerity'.
The workshop will take place at the Simulation Centre, Coventry University. This is a short walk from Coventry train station and nearby bus stops. There is no public car parking at the venue, but public car parks can be found nearby.
Tea and coffee will be available from 9.30am, and the conference will start at 10am.
There is a conference fee of £15, and places are limited so please register in advance through Eventbrite.
Organised by the Life on the Breadline research team: Dr Chris Shannahan, Professor Robert Beckford, Professor Peter Scott, and Dr Stephanie Denning