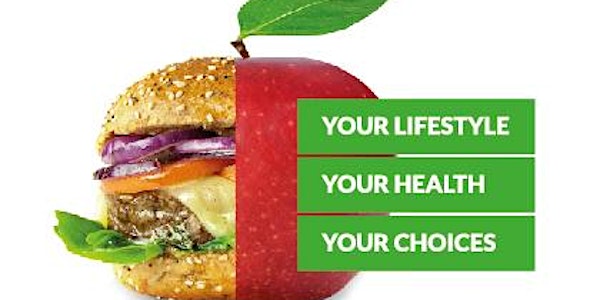 Lifestyle and Diabetes - how closely are they related?
Description
Worrying about keeping you and your family healthy?

Concerned about high blood sugar?

Recently diagnosed with diabetes?
Diabetes is one of the fastest growing threats to the health of the modern human. It is estimated that over 4 million people, or at least 1 in 16 people in the UK are potentially unknowingly living with, or in severe danger of developing, Type 2 diabetes. In fact, almost half of those affected are believed to be unaware of their condition! Type 1 diabetes affects 400,000 people in the UK.
With all of the complications that this life-changing condition can lead to; from nerve and ocular damage to potentially seizures and even death, it is more vital than ever for us to be aware of our own culpability in the prevalence of this growing epidemic.
With the rising diabetes crisis affecting adults and children alike, do you struggle to balance a healthful home, while navigating time constraints, complex messages and information overload?
Well come along to ….
LIFESTYLE AND DIABETES – HOW CLOSELY ARE THEY RELATED? A doctor-led lifestyle conference.
Join health aware peers, medical professionals and holistic practitioners and…
Learn to relax to reduce blood sugar

Experience doctor-led mindfulness and meditation

Discover how to reduce diabetes risk factors in your environment

Understand the diabetes support available to you

Exercise with diabetes? No problem. Our experts explain

Hear top tips from the doctors on identifying foods that raise blood sugar and simple alternatives
Confirmed speakers include:
Professor Robert Thomas - Consultant Oncologist, Bedford and Addenbrooke's Cambridge University Hospitals, Visiting Professor, University of Bedfordshire, Visiting Professor Applied Biological & Exercise, Cambridge University, Senior Clinical Tutor, Cambridge University.
Reinhard Kowalksi - Consultant Clinical Psychologist and Psychotherapist, author, mindfulness and meditation teacher, energy psychologist.
Dr Aryan Tavakkoli - Consultant Physician and Founder of Quantum Clinic, a progressive medical clinic offering a Functional Medicine and Integrative Medicine approach to chronic disease.
Dr Kesar Sadhra - General Practitioner at Manor Park Medical Centre, the lowest UK spender on diabetes medication and one of the overall top performers in diabetes control.
Dr Jo Lee - General Practitioner, Life Coach and psychosexual therapist.
Dr Mark Chambers - Retired General Practitioner, GP trainer, health coach and specialist in non-pharmacological anxiety/trauma management.
RCGP accreditation is in process.
Grow a healthy family. BOOK NOW for your 'Friends and Family' discount
(available until Tuesday 5th June 2018)
Organiser of Lifestyle and Diabetes - how closely are they related?
The vision 

We at the Bagnall Centre believe that people will be healthier if they understand the principles of good personal healthcare, are taught why and how to live by these principles, and are supported during the process of change from old lifestyle to new. We also believe that the health of a family is best managed by the whole family working together, and not by each family member working in isolation.

The Bagnall Centre offers the very best healthcare services, education and motivation across fitness and exercise, therapies and wellbeing, nutrition and lifestyle, in an inspiring building with an atmosphere that is calm, peaceful and restorative. Assessments and treatments combine the best of natural, complementary and biochemical medicine backed up by orthodox medical expertise. Facilities in the complementary building include a gymnasium, an exercise studio, eight therapy rooms, a large classroom, and a teaching kitchen.

There is a focus on helping people to improve their lifestyle, eating habits and stress management with expert professional help and experienced teachers. We focus on disease prevention as well as disease reversal, on peer group as well as individual counselling and teaching, on self-help as well as external intervention. We encourage engagement with the local community to establish a nurturing mutual support network. 

The Bagnall Centre was launched as a private healthcare facility, and we anticipate that it will become a mixed private/public facility over the next ten years as the efficacy of the integrated healthcare concept is proven and adopted by the NHS. We are already engaging with local NHS general practitioners with a view to their prescribing our lifestyle change programme for some of their patients in the place of surgery or drugs – for example for depression, obesity or type 2 diabetes.