Lifestyle, health & happiness - with BBC Doctor in the House Rangan Chatter...
Description
Join us for a special evening with Dr Rangan Chatterjee as he shows us how to relax, eat, move and sleep our way to a healthier and happier life.
Rangan's groundbreaking work has been widely acclaimed and seen by millions in his BBC TV show 'Doctor In The House'. At this unique event he will explore how our lifestyle affects our wellbeing and share some simple daily actions that can make a huge difference.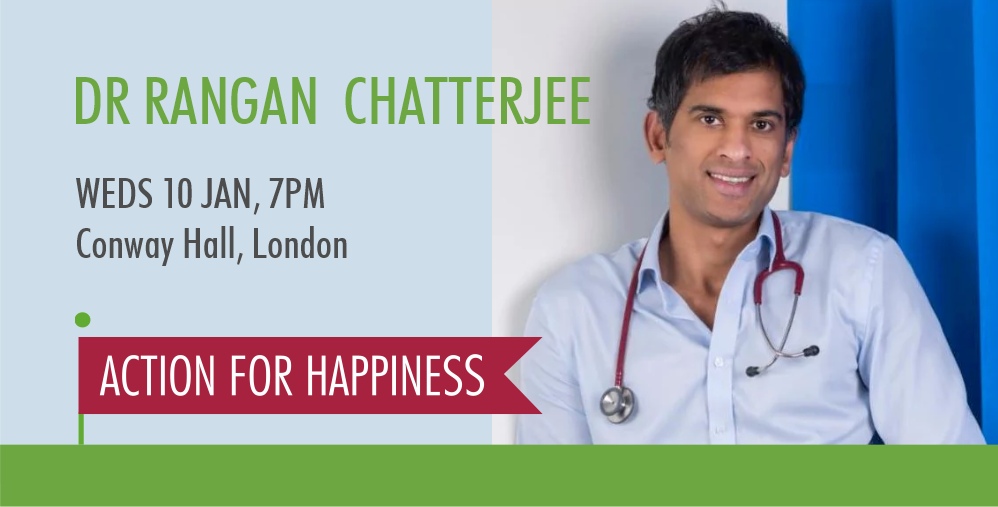 "Most of my patients don't need a pill, they need a lifestyle change"

About The Speaker
Dr. Rangan Chatterjee is a pioneer in the emerging field of progressive medicine and is changing the way that we look at health, as highlighted in his BBC TV show, Doctor in the House. In his revolutionary new book, The Four Pillar Plan, Rangan provides practical guidance to improve health and wellbeing, focusing on stress reduction, diet, exercise and sleep.
Rangan is resident doctor on BBC One's Breakfast, a regular commentator on BBC Radio and gave an inspirational TEDx talk on making diseases disappear. He regularly speaks on the themes of lifestyle and health at events and conferences around the world.
"Rangan is an inspiration. His Four Pillars Plan empowers us to wake up and recognise how simple lifestyle changes can transform our lives for greater health and happiness" ~ Dr Mark Williamson
This event will take place at Conway Hall in central London on Wednesday 10 January 2018. Doors will open at 18:30 and the event will start at 19:00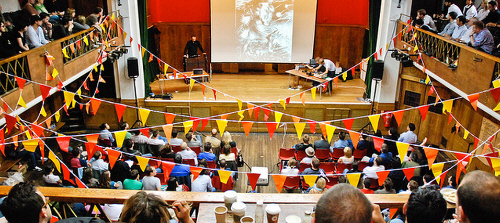 Tickets
This event is in support of Action for Happiness. We want to make it accessible to as many people as possible, so rather than charging a fixed fee we're instead asking you to make a donation. It would be great if you could donate £20, but if you can spare more, or feel unable to give that much, then please give what you feel is appropriate.
Any funds raised (beyond the costs of the event) will contribute directly to Action for Happiness' work to promote mental wellbeing in local communities. Action for Happiness is a Registered Charity (1175160) and Company Limited by Guarantee (10722435) in England and Wales.
Any questions about the event please contact events@actionforhappiness.org.
We look forward to seeing you there!