Description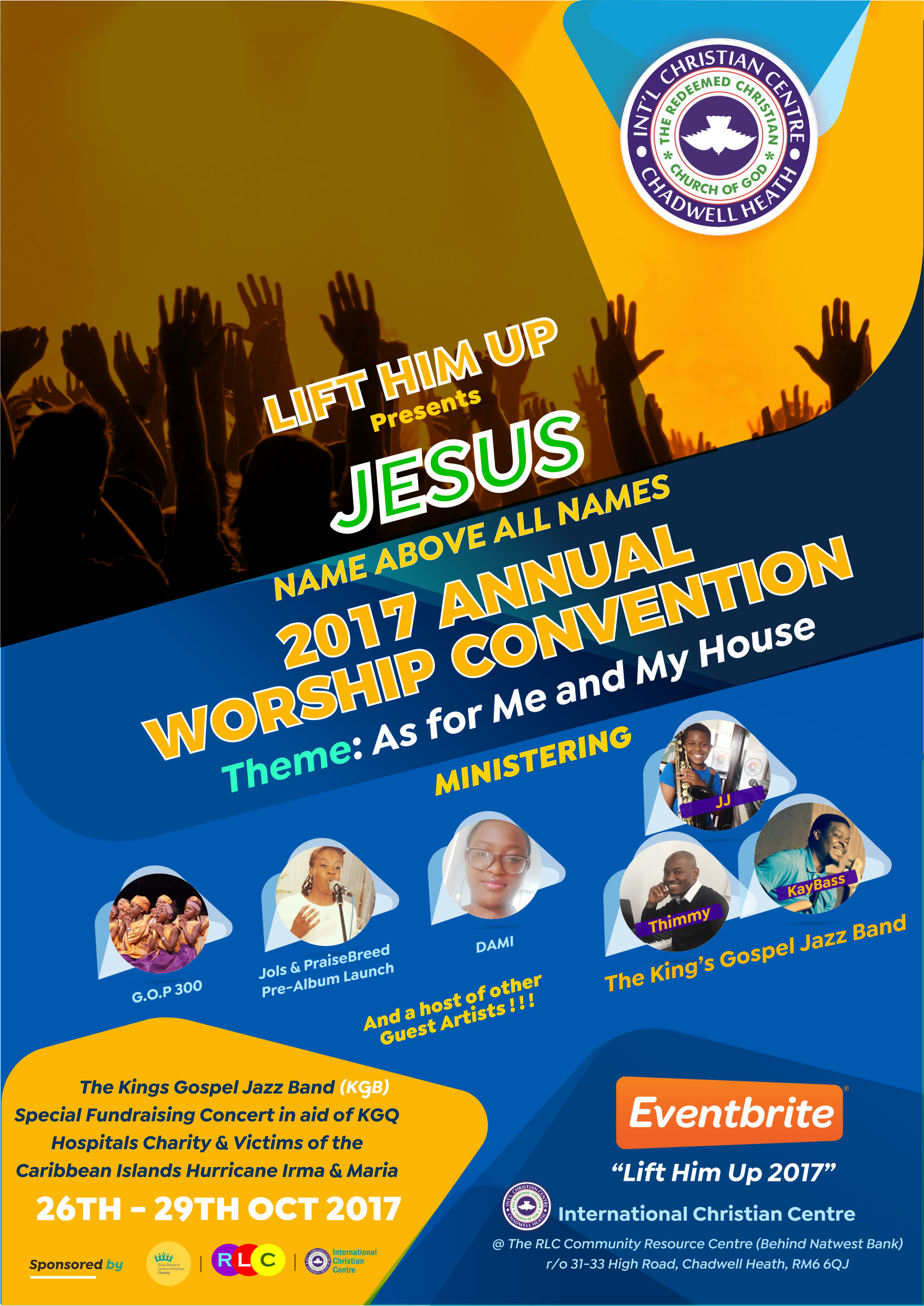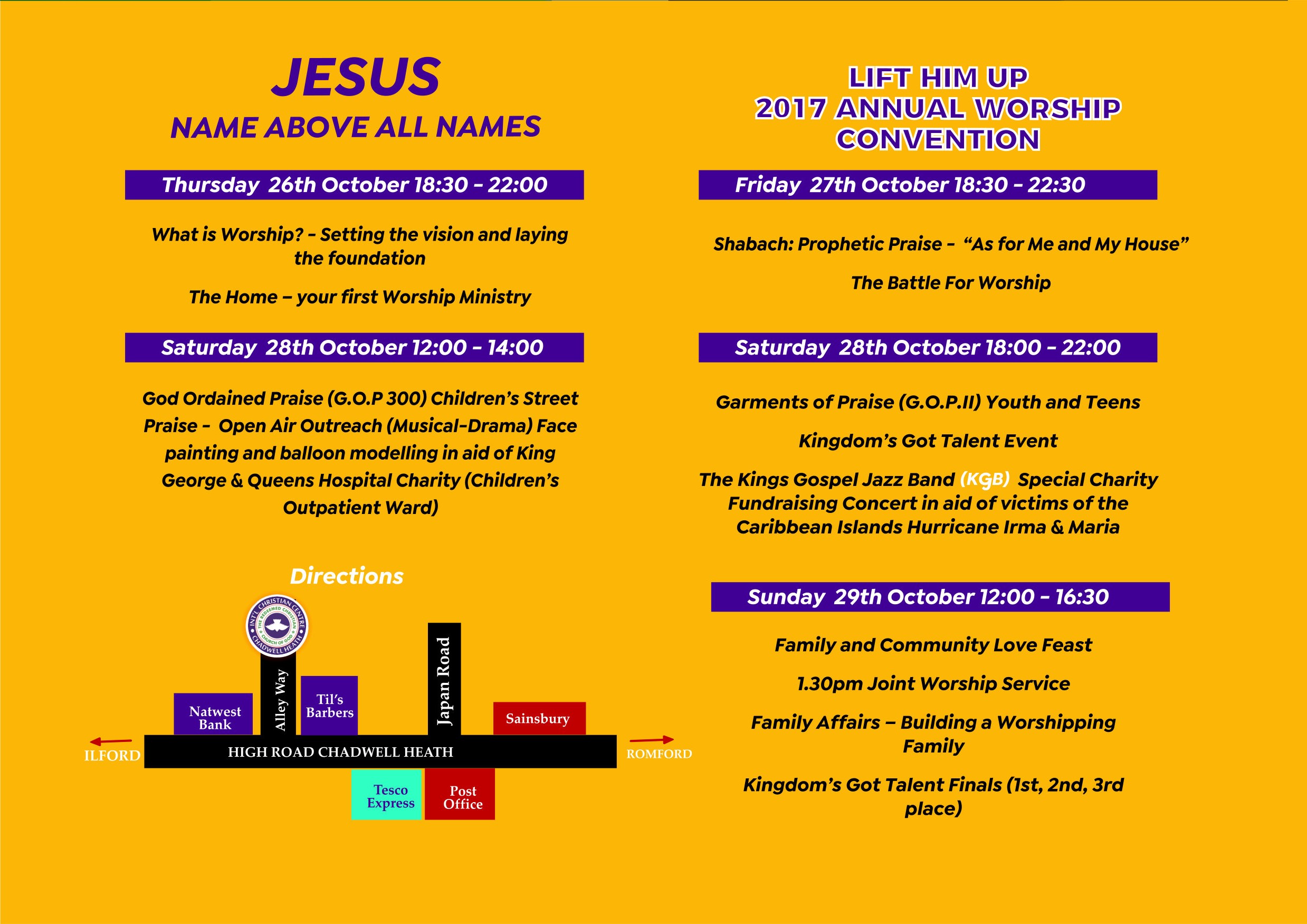 Special Invitation to the Lift Him Up Worshippers Convention 2017
Theme: "As For Me and My House..."

We would like to take this opportunity to notify and specially invite you to this years' Annaul Lift Him Up Worshippers Convention taking place from Thursday 26th October to Sunday 29th October, 2017. We want to particularly use this medium to strongly encourage you to attend.
This Convention is really for anyone who has a desire to see Christ exalted and enthroned in their daily lives and local communities. It is one not to be missed as it would significantly take one's life and ministry to a whole new level. Its intended purpose is to challenge, provoke and revive a hunger for God in our hearts, a love for and re-enthronement of Christ in our everyday lives and ministries, not to mention our private and corporate worship life experience.
This Convention is particularly vital in today's age of 'fast food' popular music that is focused at feeding the appetite of the market place and media world. We believe that whenever worship is not birthed in the Word and Spirit, Christ centred and theologically sound, it loses its transformational power and relevance in the agenda and purpose of God. Secondly we believe that the depth of our worship is how deeply rooted it is in our private and family lives.
Fundraising for Children's Outpatient Ward & the victims of the Caribbean Islands Hurricane Irma & Maria (Classic and Contemporary Gospel Jazz Concert featuring The Kings Jazz Quintet Band)
The Convention will also be dedicated to raising funds for the Children's Outpatient's Ward supported by the King George and Queen's Hospital Charity (KGQHC). We are honoured to be working in partnership with the KGQHC to support our Local NHS Trust in providing such a vitally needed service within the local community. This is in keeping with our ongoing commitment to ensure that our faith is relevant, practical and life giving.
"Kingdom's Got Talent" Contest
There will also be a Kingdoms got Talent Contest for children and youth/young adults up to the age of 21 years old. This is a great opportunity to encourage our youngsters to use their God-given gifts/talents to serve and benefit others. Their presentations could include poetry, singing, dancing or any other expression of the gifts/talents they have. They will be required to send in a 3 minute clip together with completing a registration form (please send a request to admin@icc-rccg.org) and return via email/post by Friday 20th October, 2017.
We pray that you would be able to participate in this life transforming Convention.