Location
The Vision Building
20 Greenmarket
Dundee
DD1 4QB
United Kingdom
Description

---
Date: Thursday 2 June
Time: 6.30-9.30pm
Venue: The Vision Building, 20 Greenmarket, Dundee, DD1 4QB
The Light Bytes events are open to artists, cultural organisations and creative technologists across Scotland.
Creative Edinburgh, Creative Dundee and We Throw Switches are joining forces to run three informal mixer events called Light Bytes. These will include networking, micro talks, panel discussion and the opportunity to play with technology. The project was initiated by Creative Scotland to stimulate curiosity about creative technology and contribute to building capacity in Scotland's cultural organisations responding to the digital connecting theme set out in Creative Scotland's 10 year plan.
Through the series of engaging practical sessions, events will bring arts organisations and creative technologists together to explore how technology can be used for content creation and build fluidity between the physical and the virtual; Light Bytes will support the growth and amplification of digital leadership and innovation within the cultural sector.

Light Bytes will enable Scotland's makers, coders, creative technologists and digital producers to connect with the cultural sector in an innovative and responsive way, with the potential for future peer leadership opportunities and funded pilot projects in Creative Scotland's proposed second phase of the project.
Light Bytes sessions will be held on the following dates, please see our other events for further details.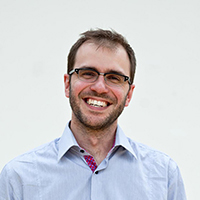 Our host: Yann Seznec
Yann is a musician, sound designer, and artist whose work focuses on sound, music, physical interaction, games, and instruments. Recent projects include residencies at the Smithsonian Air and Space Museum, the Floating Cinema, and Timespan. He has performed at The Roundhouse London, Mutek Montreal, Melbourne Recital Hall, Liquid Rooms Tokyo, Köln Philharmonie, and more. In December 2015 he received a British Composer Award for Sonic Art for his 2014 Edinburgh Art Festival work "Currents". He is founder of Lucky Frame, a company specialising in fun and intuitive digital creations. @yannseznec
Panelist: Malath Abbas, Game Designer, Artist and Producer
Malath Abbas is an independent game designer, artist and producer working on experimental and meaningful games. Since co-founding the award winning studio Quartic Llama, Malath is establishing Scotland's first game collective and co-working space in order to support a community of independent game makers. His current work includes Killbox, an online game and interactive installation that critically explores the nature of drone warfare, its complexities and consequences. Visit: www.malathabbas.com + @maltron3D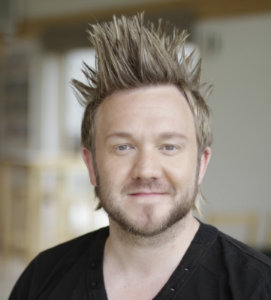 Panelist: Thomas Small, Choreographer & Artistic Director Shaper/ Caper
Thomas is artistic director of Shaper Caper, based in Dundee. He graduated from London Contemporary Dance School with a BA (Hons) degree and has won many awards and commissions for his work including the prestigious Bonnie Bird New Choreography Award and the Robin Howard Foundation Commission. In 2015, he was appointed as the first ever BBC Radio 2 Artist in Residence in association with The Space. He has also been short-listed for the Peter Darrell award in 2003 and The Place Prize in both 2006 & 2008. Thomas was Choreographer in Residence at The Space, Dundee throughout 2008 and Artist in Residence at The Byre Theatre, St Andrews. In 2013, he was awarded the Creative Scotland fellowship on the Clore Leadership Programme. During his fellowship he undertook a secondment at The Roundhouse, London and V&A Dundee and was mentored by Farooq Chaudhry, Producer at Akram Khan Company and English National Ballet. Visit: www.shapercaper.com + @shapercaper \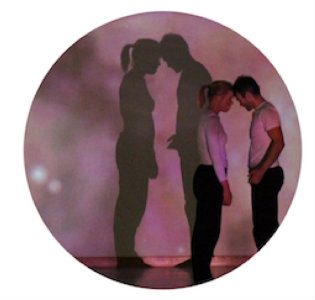 Panelist: Lynn Parker, Animator & Computer Arts Lecturer at University of Abertay
Lynn is a gamer at heart, and happens to be educator and animator by day. She is the Programme Leader for BA (Hons) Computer Arts at Abertay University and is creatively active, producing interactive experiences and performances that aim to bring people together and make people feel awkward, through interactive technology, digital media, the body and space. Her practice leads her research activity as part of Abertay Game Lab in the School of Arts, Media and Computer Games, where she is currently undertaking a PhD. While animation and interactive design is her creative passion, Lynn's real focus is to support (and hopefully inspire) her students to help them to develop the skills and gumption needed to achieve their goals for the future. @toadrick


Light Bytes Dundee Line Up:
Killbox: an online game and interactive installation that critically explores the nature of drone warfare, its complexities and consequences. It is an experience which explores the use of technology to transform and extend political and military power, and the abstraction of killing through virtualisation. www.killbox.info
Slurpp has worked on a whole range of different projects for a bunch of amazing clients. Including branding, illustration, user experience (UX), user interface (UI), apps, wearables, websites and more; they have worked with The Chemical Brothers, Channel 4, Chvrches, Tennent' and more. www.madebyslurpp.com
Guerrilla Tea: an award winning independent games developer. They work with companies, charities and organisations across the world to develop games for a range of platforms. They developed Play to Cure, a pioneering way of helping these scientists in their mission to beat cancer sooner via this world first mobile game, this was in association with Cancer Research UK. www.guerillatea.com
Ice Beam Games: working out of a shared workspace, surrounded by talented people from multiple creative disciplines, our tiny "micro" company produces original works and work for hire in the video game space. Currently they are developing their first title "Remote" with the aim of bringing it to a variety of video game digital marketplaces. www.icebeamgames.com
Space Budgie: A BAFTA nominated independent games studio. With a focus on games that do more than solely entertain, their titles teach concepts and educate, tackling unexplored and difficult topics through the medium of games. Their latest release is Glitchspace, a first-person programming game that tasks players with reprogramming the world around them to solve puzzles. www.spacebudgie.com
NEoN Digital Arts: (giving a micro talk)
NEoN (North East of North) aims to advance the understanding and accessibility of digital and technology driven art forms and to encourage high quality within the production of this medium. NEoN has organised exhibitions, workshops, talks, conferences, live performances and public discussions and established itself as a platform to showcase national and international digital art forms. NEoN Digital Arts Festival is Scotland's only digital arts festival which runs every November. www.northeastofnorth.com
Raspi Kidd:
Raspi Kidd aims to teach parents and children alike about the raspberry pi and what they can do with it. It's time to get the raspberry pi out of the cupboard and start playing! www.raspikidd.com + @RaspiKidd
Hyper Luminal Games:
Since 2014, Hyper Luminal Games has established itself as a self-funded independent games studio and has since gained valuable experience as a work-for-hire developer. They currently develop and maintain educational games for schools and businesses across Scotland and have grown to become a recognised brand in gamification products. By completing 13 projects in less than two years Hyper Luminal Games are quickly becoming a prolific force in the work-for-hire software sector. www.hyperluminalgames.com + @HyperLuminalUK
Dundee MakerSpace:
Dundee MakerSpace is a community workshop and is about being part of the global drive to encourage everyone to be creative. We are an open organisation that aims to bring the global drive to Dundee, creating an open and creative space for anyone to learn and to collaborate on exciting projects. www.dundeemakerspace.co.uk + @dundeemakespace
Follow us on #lightbytes
---
Event Format: [Please note this session will be live-streamed]

6:30 - 6.45pm Registration
6.45 - 7.15pm Welcome and micro talks
7:15 - 8:00pm Showcase, demos, networking & mingling
8.00 - 8.50pm Panel discussion
8:50 - 9:10pm Introducing the Curiosity Awards*
9.10 - 9:30pm Showcase, demos, networking & mingling
END

*Details of the Curiosity Awards to be announced.
---
Light Bytes is a series of events run by Creative Edinburgh, Creative Dundee and We Throw Switches in partnership with Creative Scotland.