Description

---
Date: Friday 3 June
Time: 2-5pm
Venue: SWG3 Studio Warehouse, 100 Eastvale Place, Glasgow G3 8QG

The Light Bytes events are open to artists, cultural organisations and creative technologists across Scotland.
Creative Edinburgh, Creative Dundee and We Throw Switches are joining forces to run three informal mixer events called Light Bytes. These will include networking, micro talks, panel discussion and the opportunity to play with technology. The project was initiated by Creative Scotland to stimulate curiosity about creative technology and contribute to building capacity in Scotland's cultural organisations responding to the digital connecting theme set out in Creative Scotland's 10 year plan.
Through the series of engaging practical sessions, events will bring arts organisations and creative technologists together to explore how technology can be used for content creation and build fluidity between the physical and the virtual; Light Bytes will support the growth and amplification of digital leadership and innovation within the cultural sector.

Light Bytes will enable Scotland's makers, coders, creative technologists and digital producers to connect with the cultural sector in an innovative and responsive way, with the potential for future peer leadership opportunities and funded pilot projects in Creative Scotland's proposed second phase of the project.
Light Bytes sessions will be held on the following dates, please see our other events for further details.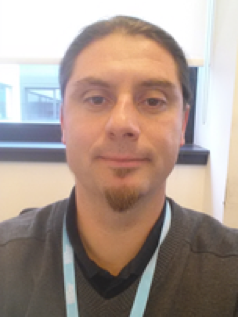 Our Panel Host, Dr Sandy Louchart, Senior Research Fellow, GSA
Sandy is a senior research fellow at the Digital Design Studio at The Glasgow School of Art. His research investigates the domains of Interactive Storytelling (IS) via the development of the Emergent Narrative concept and Serious Games Design from the perspective of Serious Games Mechanics. Sandy has been interested in understanding the relationships between traditional entertainment game constructs/mechanics (digital games and board games) and their contextual representations in learning and education. Serious games challenge a lot of established perceptions as to how people learn whilst opening new theoretical and creative avenues.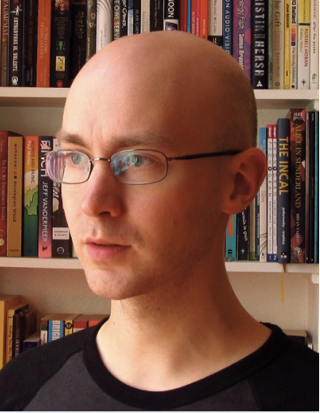 Panelist: Niall Moody, Artist & Games Developer
Niall is an artist and game developer, interested in the intersection of sound, visuals, and interaction. His work is often heavily abstract and incorporates procedurally-generated elements (audio, colour palettes, behaviours...), musical interaction, and an occasional unconventional use of text. He is also interested in the creation of new creative tools, and how such tools shape the art created with them. @NiallEM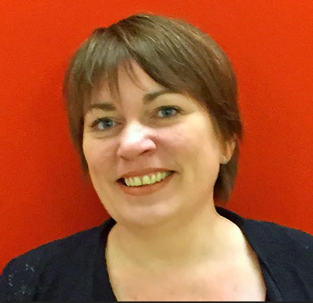 Panelist: Claire Moran, Producer, Cryptic
Joining Cryptic in 1997, Claire Moran was responsible for producing all of Cryptic's works until 2002. She rejoined the company in 2005 and has been instrumental in the production of work that was toured across Europe, South America and Asia. Claire studied Performing Arts specialising in new dance at De Montfort University, Leicester in the UK and on graduating moved into the field of arts management. She has worked with a variety of theatres and cultural organisations in Scotland including the Royal Conservatoire of Scotland and the Scottish Ballet producing arts events, conferences, festivals and education programmes. @crypticglasgow
Panelist: Pamela Walker, Producer, National Theatre of Scotland
@NTS_pamela
Demos at Light Bytes include: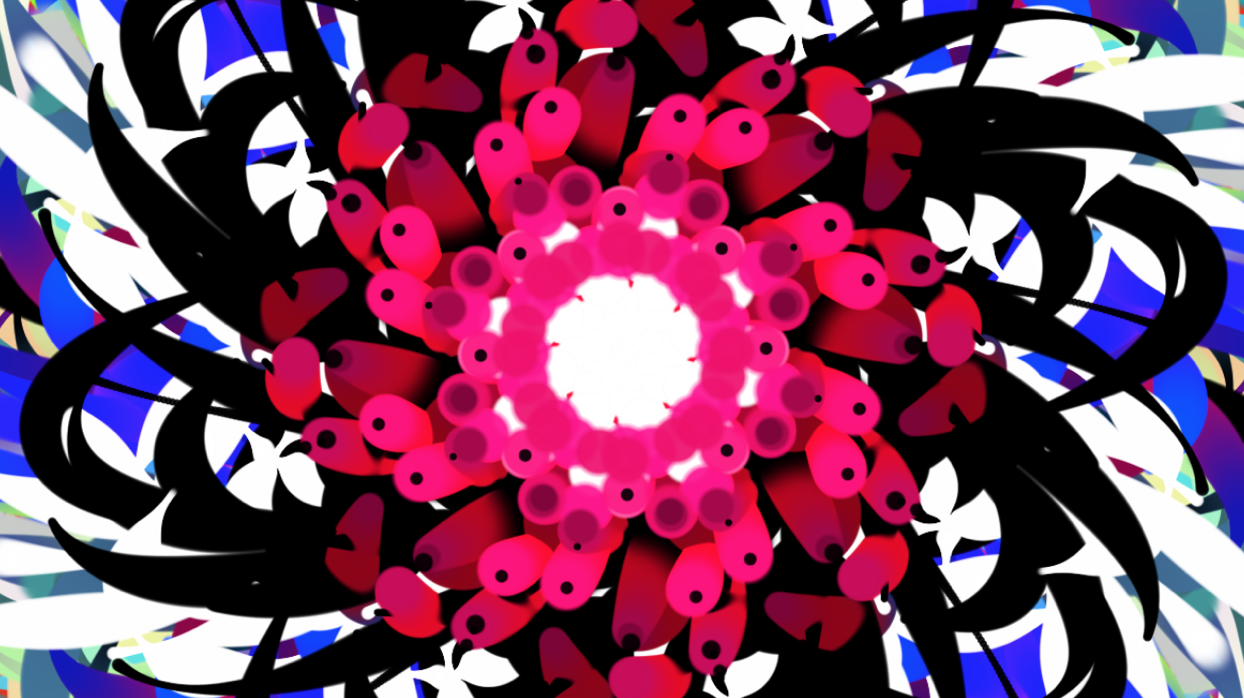 Diary of Whispered Truths: is an idiosyncractic drawing tool/musical instrument, inspired by Andi McClure and Michael Brough's BECOME A GREAT ARTIST IN JUST 10 SECONDS. It incorporates multiple visual effects and drawing tools with a complex chain of synthesizers and audio effects to create something strange and unique. In addition to realtime control via keyboard and mouse, Whispered Truths can also read commands from a text file, meaning it can be used to turn literature (or any kind of text) into abstract audiovisual art.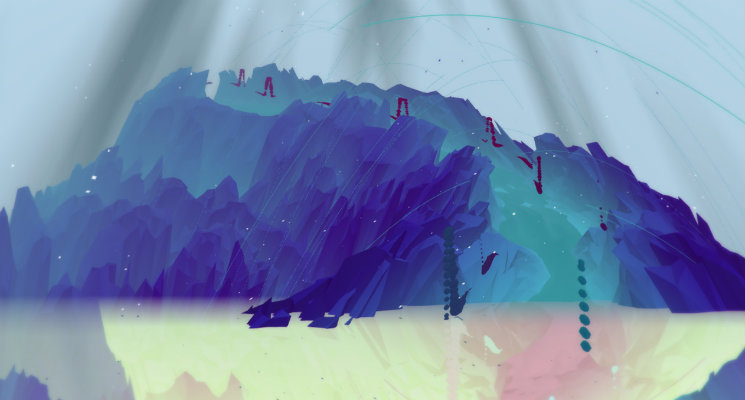 Panoramical: is a videogame-like interactive experience where you manipulate abstract musical landscapes. Immerse yourself in synaesthetic alien vistas and control them like an ambient disco-god. Manipulate controls to morph the visuals and sounds in front of you, exploring all the combinations. Explore sights and sounds to find beautiful moments at your own pace.(Fernando Ramallo & David Kanaga) http://panoramic.al/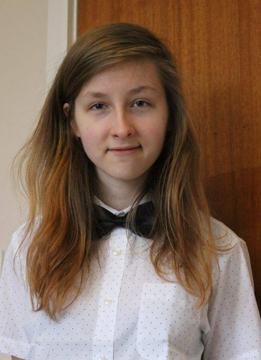 Vaida Plankyte: Vaida is a student and game developer that enjoys making small experiments. Her games focus on autobiographical experiences, and attempt to communicate with the player in unusual ways. Her goal is to make the players feel like they are having a personal conversation with her. Vaida has made games about: cuddling competitively with your partner on the sofa while watching reruns of Buffy / driving for the sake of driving and clearing your thoughts, while listening to an indie song / procrastination / dandelions http://vaida.me/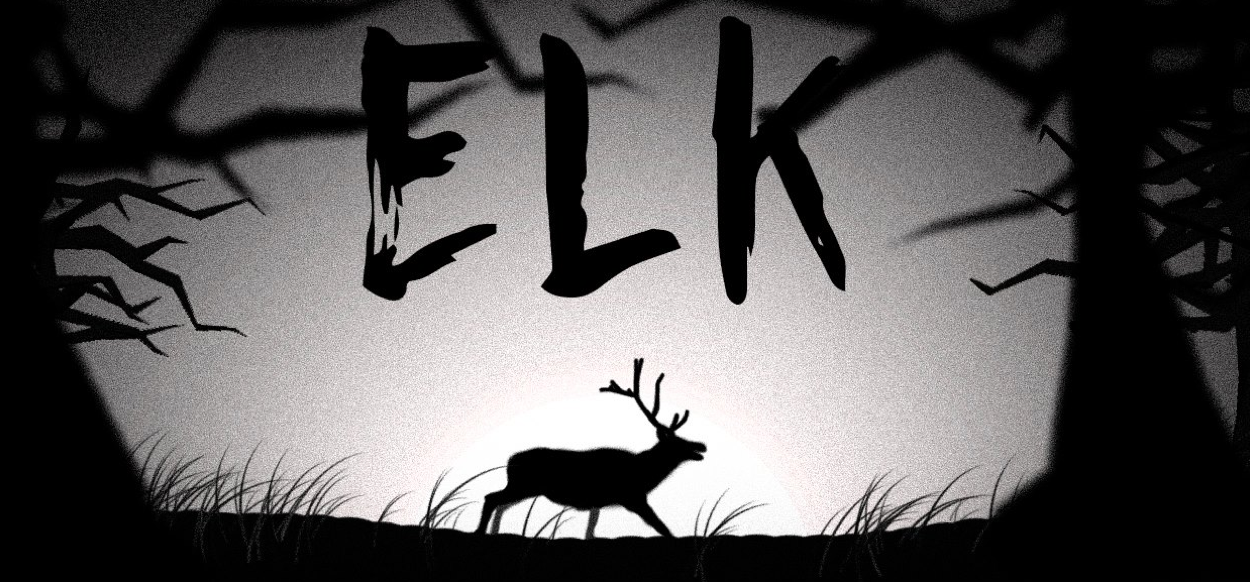 Elk: The humans tore Elk away from his family. Now, frightened and alone in a strange land he doesn't know, he has to find his way back to them. He sets off on the dangerous journey alone. On the way he encounters many obstacles and more humans with perilous consequences. But Elk is smart. He can hide. He can watch the humans from the shadows. Wait patiently and he might just find the opportunity to escape and find his way back to the family he lost. http://www.weedoor.co/elk/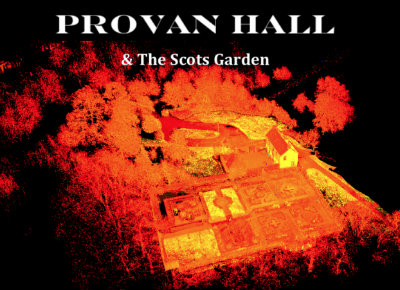 Provan Hall & The Scots Garden: This project is an exploration aimed at elementary school children as a way to engage with the flora of ancient and modern Scotland and it's uses in everyday life. Seasonal herbs and vegetables can be hooked up to the display so they can be touched, tasted and smelled alongside historical information about their uses. The kiosk is a proof of concept design in response to the call for a new visitor's centre adjoining the heritage property in Easterhouse to be built in conjunction with the proposed restoration of Provan Hall. (Nick Bottomley, Robert McWilliam, Jana Smirnova . Heritage Visualization, Digital Design Studio, Glasgow School of Art)
Follow us on #lightbytes
---
Event Format:

2:00 - 2.15pm Registration
2.15 - 2.45pm Welcome and micro talks
2:45 - 3:30pm Showcase, demos, networking & mingling
3.30 - 4.20pm Panel discussion
4:20 - 4:40pm Introducing the Curiosity Awards*
4.40 - 5:00pm Showcase, demos, networking & mingling
END

*Details of the Curiosity Awards to be announced.
---
Light Bytes is a series of events run by Creative Edinburgh, Creative Dundee and We Throw Switches in partnership with Creative Scotland.