"Light Games - The Seminar" part of The Composite Series 2014 / London

Friday, 31 October 2014 from 15:30 to 18:30 (CET)
Event Details
"Light Games - The Seminar":
Seminar Date: Friday 31st October 2014 / from 14:30 to 18:30 
Seminar Location:  West Building Lecture Theatre / UEL School of Arts and Digital Industries / Docklands Campus / University Way / E16 2RD / London

Train to Create in partnership with the University of East London at the School of Arts and Digital Industries and sponsored by Wacom presents "Light Games - The Seminar" part of the Adrian Sommeling Composite Series Feat. Ronald Koster / London 2014
The seminar is the inspiring opening event of The Composite Series and takes place on the Friday evening before the weekends workshops. It is designed to serve as a stand alone opportunity for a wider number of aspiring photographers and as a precursor to all those attending the Master Class weekend. "Light games" is topic and the main thread that is running through the whole seminar being found in all the artists presentations.
Before the start of the seminar the attendees will get the oportunity to meet Adrian Sommeling, Ronald Koster as well as the Train to Create team discussing their work and sharing their creative experiences and will be able to try out the new Wacom tablets.
Agenda
Pre-Departure - On board with Train to Create
14.30  Chat with Adrian Sommeling, Ronald Koster, the TTC team and try the new Wacom tablets.
Departure  - The Seminar
15:30  Christopher Peabody : Retouching and thoughts on running the shop
16:00  Q&A with Christopher Peabody
16:10  Diego Angarita : Commercial Retouching and Composite
16:40  Q&A with Diego Angarita 
16:50  Break
17:05  Ronald Koster: Light Games
17:35  Q&A with Ronald Koster
17:45  Prize Draw
18:00  Goodbye!
Thanks for travelling with Train to Create!
The Artists:
Adrian Sommeling
Adrian approaches his pieces like photorealistic paintings, sketching out each one before taking it in front of his camera. As a result he creates striking , unusual and powerful images that are sure to induce a double take. Heavily inspired by his young son and youthfulness in general, Sommeling creates images that capture the beauty and wonder of childlike imagination.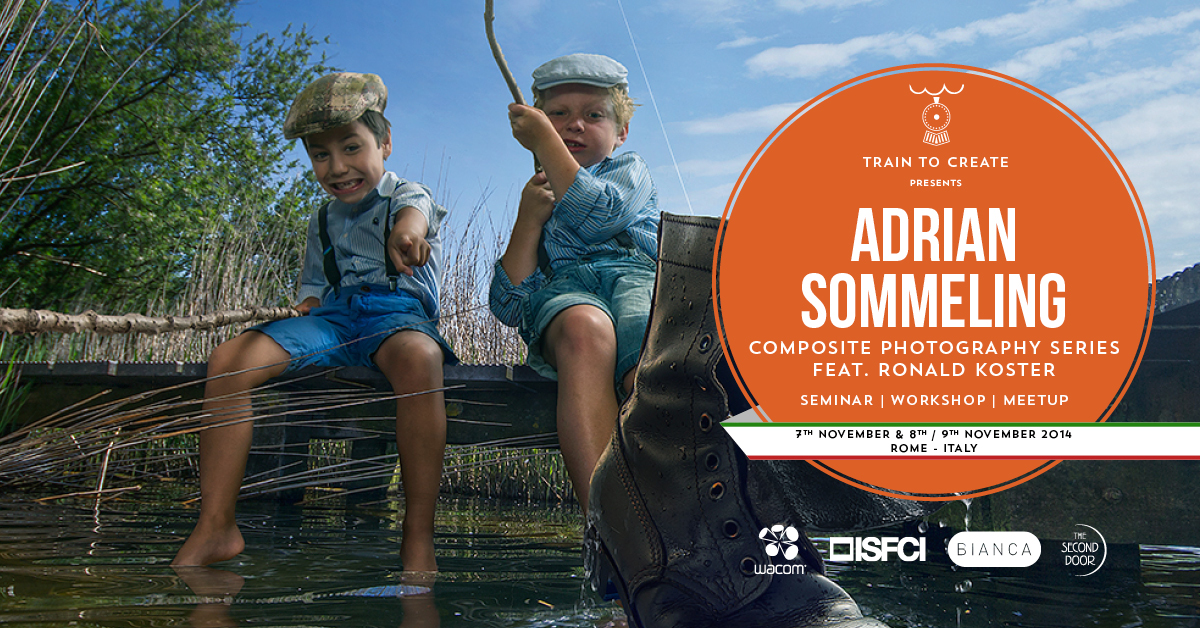 Ronald Koster
During the Seminar, Ronald Koster will discuss the different types of lighting set ups as well as the importance of them in the art of creative composite. Ronald will demonstrate live how to use flash lights in different set ups, from a simple one flash light set up to more complex lighting set ups involving 4 or 5 flash lights. Also there will be a panel and a discussiong with key feagures of the composite photography and commercial industry.
Ronald Koster is a photographer with a passion for autonomous work, he "picks" hos models largly from the streets. He dubs his photography approach as "Gorilla Style". Mainly by clever use of flash his photography has nail a recognizable style of portraits.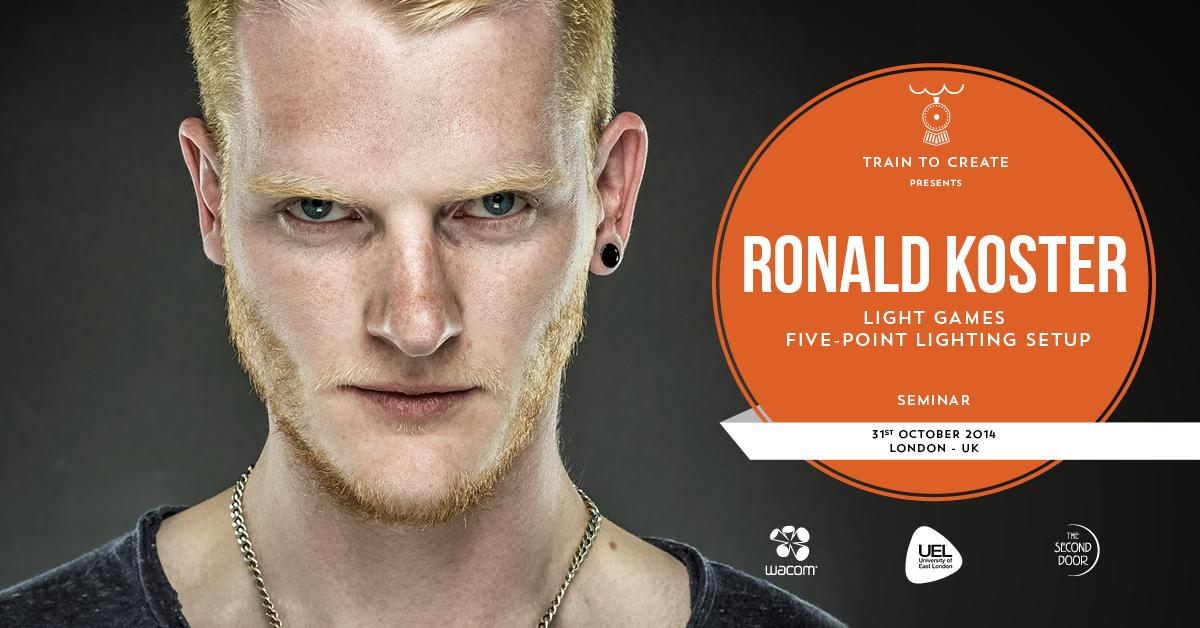 Christopher Peabody
Moreover we have Christopher Peabody joining us to share his experience and knowledge with you!
He is a digital artist living and working in London, who is working on projects for well known brands such as Mercedes, Volvo, Nike, Olay and Transport for London. Christopher studied photography at RCAT, before moving to London to become at photographers assistant . He worked with many distinguished advertising photographers and later moved on to set-up and run  his own photographic studio in East London. He then joined Saddington & Baynes, at the time Londons top post production house and, worked on many international high profile advertising campaigns, before he joining the Happy Finish Collective in 2009. Since then he is one of their represented artists and works from the studio in Shoreditch, East London. He is responsible for the creative planning, execution and finishing of projects as well as the tea and cakes.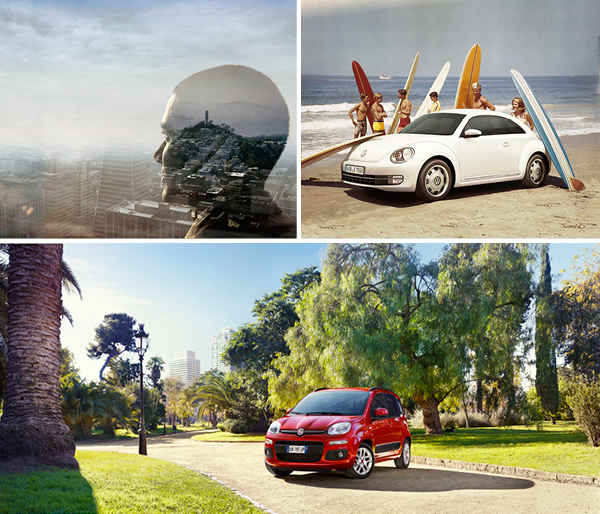 Diego Angarita
Diego is a Freelance Retoucher and Digital artist developing projects that require high-quality digital processing with a high level of creative production. His knowledge of digital techniques has earned him recognition for "Photographic realism and attention to detail". Diego is a UK based freelance creative retouchers with over 8 years experience working in advertising, providing postproduction services worldwide for clients in the TV, music, fashion and advertising industries.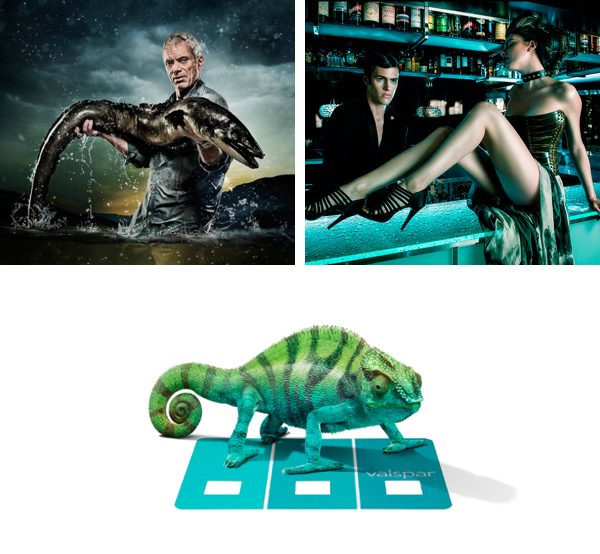 Once the seminar is completed, a Q&A session will be opened for all participants.
Please note that this Seminar is FREE to attend if you book for the workshop.
Do you have questions about "Light Games - The Seminar" part of The Composite Series 2014 / London?
Contact Train To Create
When & Where

West Building Lecture Theatre / UEL School of Arts and Digital Industries
Docklands Campus / University Way / E16 2RD / London
E16 2RD London
United Kingdom


Friday, 31 October 2014 from 15:30 to 18:30 (CET)
Add to my calendar
Organiser
Train to Create is an invitation. A team of photography passionate people that facilitates visual creativity through workshops, conferences and networking.
Train to Create calls at London to connect all passengers interested in expressing their vision through photography, filmmaking and digital arts.
Welcome on board!
We believe in the importance of the creative impulse in human beings. Our mission is to provide opportunities to build on that impulse.
This is what we do:
We create an environment for the sharing of knowledge and expertise.
We maintain a network of lasting collaborations with international artists.
We organise a range of activities, from tailored laboratories to conferences, for the professional and amateur photographers, filmmakers and digital artist interested in developing their skills.
Our gatherings are opportunities for practical training within a professional environment. They are hosted by established artists and photography authors, each of them focusing on their particular area of expertise.
Whether you are a passionate amateur, a semi-professional or a professional photographer, you will have the opportunity to complete the process of a professional shooting, starting from the concept to the final retouching.
In an inspiring setting within London, your creativity will be encouraged by working with models and using the costumes, scenery and lighting equipment of a professional studio. It is a fun and inspiring atmosphere where all the participants are challenged to go through the barriers of their perceived limitations and freely experiment their ideas.