Light on Ed Research Network. Inaugural Learning Exchange (LEX)
Description
Centre for Personalised Education in Partnership with the Childhood Research Forum and Phoenix Education
Light on Ed Research Network. Inaugural Learning Exchange (LEX)
Saturday 28th April 2018
Eden Building. Arbour Room, Liverpool Hope University. Hope Park, Liverpool L169JD
Times: 1030-1630
The Centre for Personalised Education the Childhood Research Forum (Liverpool Hope University and Phoenix Education Trust welcome you an inaugural Learning Exchange (LEX) to launch the Light on Ed Research Network.
Facebook Group: Light on Ed Research Group
Twitter: #LightonEd #educationresearch #cpe #centreforperrsonalisededucation #phoenixeducation #liverpoolhopeuniversity #childhoodresearchforum #ehp #educationalhereticspress #bigeducationconversation
Part of the Big Education Conversation
This research network aims to be something a little different, being inclusive of academia but by no means exclusive to it. Light on Ed seeks to develop a multi-level network of researchers originating from schools, colleges, universities, other organisations along with independent researchers and scholars. It seeks to be open, supportive and focussed on accessible and creative communication with mixed audiences and constituencies. The focus of the network is to shed a critical lens on our mainstream learning systems and look forward to an educational landscape where the learner is put back centre stage. In the process it will shed light on alternative educational settings and projects in addition to radical innovations from within mainstream. The network will serve as a resource for resource questions and as a 'dating agency' for researchers and potential research projects. Light on Ed will establish a range of platforms for dissemination including websites, social media, forums, journal, digital and hard book publishing assisting with the visibility and archiving of this kind of research. The network will contribute to and emphasise developing informed grassroots narratives and understandings.
Join us at this inaugural LEX. We have a diverse line up and interesting themes running throughout the day. Come along and listen, question, contribute, talk, network and enjoy!
Facilitators
Dr Harriet Pattison
Harriet Lectures in the Early Childhood Department at Liverpool Hope University and co-ordinates the Childhood Research Forum along with Dr Zoi Nikiforidou. She a trustee and a director of the Centre for Personalised Education. She has researched home educated children learning to read and is fascinated by the philosophy of educational alternatives.
Peter Humphreys
Peter is Chair, of the Centre for Personalised Education. Peter spent 25 years as a primary teacher, 10 years as Headteacher going on to work as an educational consultant covering roles in local authority advisory service, the British Educational Communications and Technology Agency (Becta) and Futurelab. He is a visiting lecturer at Birmingham City University in teacher education.
Contributors
Dr Clare Lawrence (Keynote)
Clare is Senior Lecturer in Teacher Development at Bishop Grosseteste University in Lincoln, where she is the English Secondary lead with a special interest in autism education. For the last fifteen years Clare has been working with parents, schools, universities and autism experts to explore practical solutions on how to make school make more sense for children with autism and how to help promote understanding of what having this fascinating condition might be like. Clare's PhD thesis was on finding ways to bridge the gulf in autism expectation and aspiration between parents and schools, specifically through sharing the education of the child between home and school with flexischooling. Clare has two children. Her son has autism. https://www.clarelawrenceautism.com/
Dr Ian Cunningham (Keynote)
Ian Cunningham has published six books and over 120 articles and papers in areas such as education, learning, leadership and organisational change. He chairs the Governing Body of Self Managed Learning College in Brighton. His most recent academic post has been as Visiting Professor in Organisational Learning at Kodolányi János University of Applied Science, Székesfehérvár, Hungary. Other previous academic posts include visiting professor positions in education at the University of Utah, Middlesex University and the Technical Teacher Training Institute, Bhopal. He was Chief Executive of Roffey Park Management Institute from 1987 to 1993.He chairs Strategic Developments International Ltd. In the latter capacity he has acted as a learning consultant to most of the world's largest international companies as well as to the National Health Service, Government departments and local authorities. His current clients include Tottenham Hotspur Football Club (developing senior coaches) and St George's, University of London (developing senior leaders). He is also running a Self Managed Learning programme for school heads
Indra-Kaye Staunton
Indra-Kaye Staunton has recently completed and obtained a distinction in the Masters of Developmental Psychology and Early Childhood at Liverpool Hope University under the supervision of Dr. Harriet Pattison. Her thesis is focused upon alternative methods of parenting, such as attachment parenting, and touched upon questions of feminism, stereotypes and the natural. Her work with the NSPCC has also enabled her to gain a wider understanding of the importance in educating children, from an early age, to understand and recognise abuse and neglect in every form and to provide them with the knowledge on how to protect themselves. Indra-Kaye also has a particular interest in the ways in which play has the ability to simultaneously allow children to utilize their rights whilst also impose upon their rights of others and how children's thinking and learning about their own identity and the identity of others is impacted by cultural traits, in particular food habits.
Michael Gilsenan.
Michael has been involved in the field of Youth and Community work for 30 years as a practitioner and, for the last 13 years as an academic. The focus of his work has always been, with groups and individuals, to draw out learning from informal environments. The work often took place in open access youth centres and on the streets (known as detached youth work) and led to many community-oriented initiatives (community cafes, skate park provision, involvement in local councils, community art projects etc.). Michael has three grown up children, one of whom had a self-educated childhood. He is currently a doctoral student at Liverpool Hope University working on a collaborative research approach exploring unplanned, incidental and spontaneous learning.
Fiona Beavan
Fiona is a lecturer in Further Education, home educator and trustee/director of the Centre for Personalised Education. Fiona is in the throes of doctoral research into Investigating mother's experiences and perceptions of flexible education and educational alternatives within mainstream school. Mum to eleven lovely children. Fiona has an MA in Early Childhood and is director/ founder of charity Joshua's Boxes. Facebook Groups - Centre for Personalised Education.
Fe Mukwamba-Sendall
Fe is a PhD Student/ Researcher/ Associate Lecturer at Lancaster University. Her research is focussed on Local authority education officer's perceptions of Elective Home Education (EHE): how this impinges on both their professional practice and their professional relationships with home educators. Consideration of: officers understanding of the relevant legislation and guidance pertaining to EHE; how officer's perception of welfare and safeguarding concerns in respect of the home educated child arise and the effect on their practice; officers understanding of the nature and practice of EHE. Consideration of how EHE families perceive the role of the officers and their practices as it affects them.
Dr Babs Anderson
Babs Anderson is a Senior Lecturer in Childhood Studies at Liverpool Hope University.
Babs has had a varied educational career, including a number of part-time roles, such as 25 years as an early years practitioner, 12 years as a consultant for Knowsley Healthy schools programme and 20 years as a lecturer in Early Childhood in Higher Education Institutions, most recently at Liverpool Hope University. She currently leads the first year of the single honours Early Childhood course, in addition to a masters module and two modules on the educational doctorate programme at Liverpool Hope. She has an active research profile, including that of co-convenor of the Holistic Well-being Special Interest Group of the European Early Childhood Educational Research Association. Her publications include an edited volume: Philosophy for Children: Theory and Praxis in teacher education (2016), a chapter in Childhood today (2017) and a research journal article in EECERJ (2018) Young children playing together: A choice of engagement.
Dr Tania Watson
Tania Watson has recently completed a doctorate at Newcastle University and puts forward a Culpability Model of Disability to explain the on-going accountability levelled toward children and families for the manifestations of behavioural disability. Tania's research interests are disability accountability and its incongruence with the tenets of anti-discrimination legislation. Tania is mother to eleven children and has extensive maternal experience of Autistic Spectrum Disorders. She is currently seeking to expand her doctoral research by exploring further the familial impact of behavioural disability and disability accountability against a backdrop of neoliberal idealism which continues to demonise rather than support those facing familial crises.
Kate Roberts
Kate Roberts is an MA student in Creative Practices in Education at the University of Chester, having worked in the education, arts and business sectors for 25 years as a drama practitioner, teacher, facilitator, and mentor. Kate, through her research into creativity and alternative education provision, has developed a versatile pedagogical structure – The PEC (Positive Effective Communication) Framework. The PEC Framework, developed out of experimenting with combining process drama techniques and self-managed learning approaches, can be adapted to the unique, individual requirements of groups, organizations, and businesses.
Wendy Charles-Warner
Wendy is a trustee / director of the Centre for Personalised Education. Wendy is retired from a career in civil law and has been advising on Home Education law and practise for around 34 years. She has provided training to Local Authorities on the law and practise of Home Education and their duties in that regard, for the past 8 years. During this time, she has given both oral and written witness evidence to the Welsh Assembly Government, its Ministers and Members, together with UK Members of Parliament, on the subject of Home Education. Wendy has acted as an advisor on Home Education law and practice to NGOs in the UK, Australia, New Zealand, Poland and Ireland. Wendy has undertaken research in the field of home education, particularly in the area of separating fact from myth and in the creeping control of childhood by the state.
Alice Khimasia
Alice Khimasia, Propagator of Unschooling, TEDx Speaker, Informal Educational Researcher & Blogger. "The Spaces Between Us: An Experimental Collaborative of Autonomous Learners"
Sharon Jones
Sharon is in the 5th year of a part time PhD in the sociology of education. My research draws on a critical ethnographic study of five working class adults from an English town with economic, social and education disadvantages who personally experience multiple deprivations, this qualitative research, using participative methods, sets out to explore and develop a critical and sociological understanding of the participants home backgrounds and schooling experiences during childhood and how their experiences have shaped their thinking through a number of weekly observations and one-to-one interviews and following group interviews. Furthermore, informative sessions were held to expose the power relations that the participants experienced.
In addition to this study, a 'transformative' intervention that uses the arts, particularly drama and film, has been implemented and tested to create a visual platform for the development of critical thinking skills amongst the participants with the intention of enabling them to deepen their critical reflection on their previous negative social and schooling/educational experiences, and thereby to promote their own individual upward social mobility and also to promote critical reflection and agency in the broader socio-political sphere.
Luke Freedman
Luke describes himself as an Emerging researcher / Self Directed Education Facilitator / Activist.Luke is interested in Quantitative research into outcomes of Unschooling / Play / Democratic Education and the pathways that mediate between practice / experience and long-term outcomes. Luke represents a self-managed learning community of primary age children (approx 25).
Kay Sidebottom
Kay is Programme Manager at the Lifelong Learning Centre, University of Leeds. She is involved in teaching and managing BA and Foundation degrees in Learning and Teaching and SEND (Special Educational Needs and Disabilities). Kay's current research practices, are based around the use of posthuman, post-qualitative methodologies ('anti-methodologies!)
Alison Sauer (F. Inst. Pa.)
Alison Sauer has been practising in the area of home education for approximately 17 years. She has provided training to local authorities on the law and practice of home education and their duties in that regard, for much of the past 12 years. She works with colleagues to provide an advisory service along for home educating parents involving, amongst other aspects, independent, third party assessment of educational provision and writing expert reports in respect of the standard of that provision, to local authorities and the courts. The advice also extends to supporting home educating families in their dealings with social services and other agencies. She is a trustee for 'The Centre for Personalised Education'. On several occasions over last 5 years she has given witness evidence to the House of Commons Education Select Committee on the subject of home education. She has also acted as an advisor on home education law and practice to NGOs in the UK and abroad.
Learning Exchange Format
After the introduction to the Light on Ed Research Network the format for this inaugural LEX will comprise morning and afternoon sessions initiated by two keynotes to the conference followed by a carousel of research presentations / group discussions / Q&A with table groups. The LEX will end with a closing discussion / feedback / next steps.
PROGRAMME
1000-1030 Arrival, registration, refreshments, networking, Educational Heretics Press bookstall
1030 –1045 Welcome, Domestics, The Network. Dr Harriet Pattison / Peter Humphreys
1045-1130 Keynote 1. Dr Clare Lawrence. Flexischooling and Autism

1130-1230 Research Carousel 1.
1130-1215 (45 mins) Presentations to table groups followed by discussion
* Indra Kaye-Staunton. 'A Feminist Analysis of Attachment Parenting'.

* Michael Gilsenan. Unplanned, Incidental and Spontaneous Learning: a Collaborative Exploration.


* Dr Tania Watson. Disability and Challenging Behaviour in Schools; the Need for a Culpability Model of Disability.

* Sharon Jones. Creating a visual platform for developing critical thinking.
1215-1230 Researchers briefly share table discussions to whole event
1230-1315 Lunch, refreshments, networking, Educational Heretics Press bookstall
1315-1345 Keynote 2. Dr Ian Cunningham. 'Skin in the Game; involved person-centred research'
1345-1445 Research Carousel 2.
1345-1430 (45 mins) Presentations to table groups followed by discussion
* Fe Mukwumba-Sendall. Local authority education officer's perceptions of Elective Home Education (EHE).

* Dr Babs Anderson. The outdoor nursery: Experiential learning in a forest setting

* Fiona Beavan. An investigation into mothers' perceptions of the role of flexible education.

* Kate Roberts. Process Drama and Self-Managed Learning: A Pedagogical Fusion.
1430-1445 Researchers briefly share table discussions to whole event
1445-1505 Break, refreshments, Educational Heretics Press bookstall
1505-1535 Threads and Themes. Dr Harriet Pattison / Peter Humphreys / Danny Whitehouse.
1535-1605 Open Forum Event participants can briefly share any research they're involved with or know of. Also, opportunity for educational projects and innovations to share research needs. Pre-booked inputs....
Alice Khimasia. The Spaces Between Us: An Experimental Collaborative of Autonomous Learners.

Alison Sauer. Child of the Parent or Child of the State?

Luke Freedman. A proposal to initiate research into the development of 'non-cognitive skills' in young people involved in Self-Directed Education (SDE) and in the previous research theory that underpins this.

Kay Sidebottom. The use of posthuman, post-qualitative methodologies (or should I say 'anti-methodologies!) May be of interest particularly for those frustrated by the restrictions of classical research approaches and wanting to try new ideas.
1605-1630 Closing discussion / feedback / next steps – network / publications / archive etc Dr Harriet Pattison / Peter Humphreys / Danny Whitehouse

Join Light on Ed Research Network
You can get in touch by
Audience
50 -72 Inclusive of academics, teachers, other educators, students, parents from the mainstream and alternatives and interested citizens. Rather than talking in closed silos we seek to network these constituencies. Learning with and from each other creating a shared dialogue, mutual respect and understanding. Listen, question, contribute, network, enjoy!
Venue
Accessibility
The Eden Arbour Room

is a bright, airy space.

The venue is disability accessible with gentle ramps from the outside.

There are disabled toilet facilities
Car Parking
Children
Refreshments and Food.
We try to keep costs to a minimum. Participants can bring their own lunchtime food and refreshments into the Eden Arbour Room.

Drinks (tea/coffee/water/ juice etc.) will be available throughout the event and on arrival, lunchtime and at the end of the programme.
Security
All participants will need a learning badge (collect on arrival) to move in / out and around the building. Please return these at the end of the day.
Costs
Event Contributor: FREE

Current Centre for Personalised Education paid up members: FREE

Standard Ticket £15

Unwaged Ticket £10

New CPE Annual Subscription and Standard Ticket £25 *

New CPE Annual Subscription and Unwaged Ticket £12 **
*/** Join CPE and get full membership benefits (described HERE until June 2019 and this event FREE *£25 Waged ** £12 Unwaged.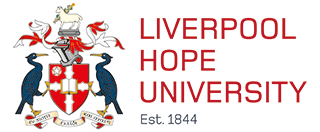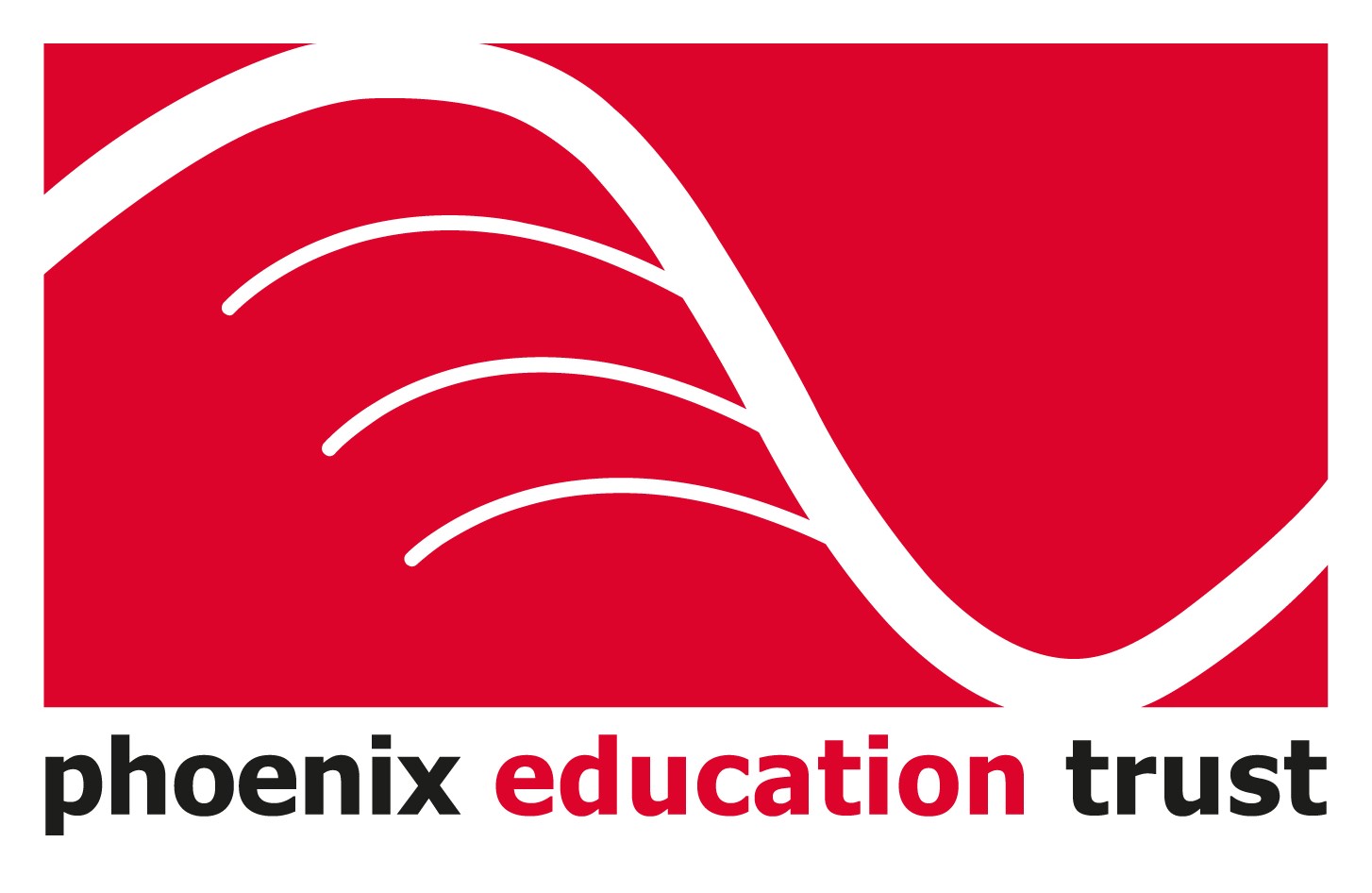 FAQs
How can I contact the organiser with any questions?
Contact Peter Humphreys at
What's the refund policy?
If unfortunately, you do require a refund please contact the organiser.
Do I have to bring my printed ticket to the event?
It would be helpful but not essential. We will have records of attendees.
Can I update my registration information?
Yes. Contact Peter Humphreys at
Is my registration fee or ticket transferrable?
Yes, but please inform the organiser.
Is it ok if the name on my ticket or registration doesn't match the person who attends?
We'll cope! If you can let us know that would be helpful. Contact the organiser.