About this Event
At the end of 2019, social entrepreneurs working in their communities came together for an evening of engagement, enjoyment, and exploration as we heard about the commitments that the people of Brighton & Hove are making to the Social Economy in the city as part of the 'Enterprise with Meaning' conversation. 
Referring to a Manifesto, which over 150 people helped create, what will we now do together to create a high functioning Social Economy across Brighton & Hove, helping provide solutions to some of the city's most ingrained problems?
A vegan lunch will be provided. The venue is fully accessible.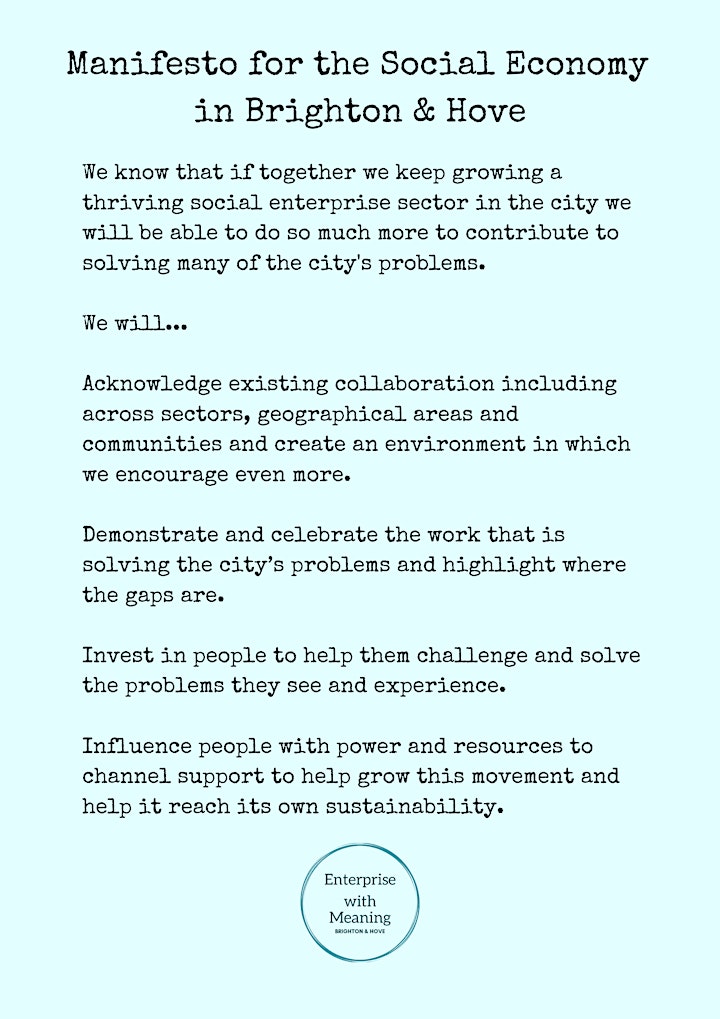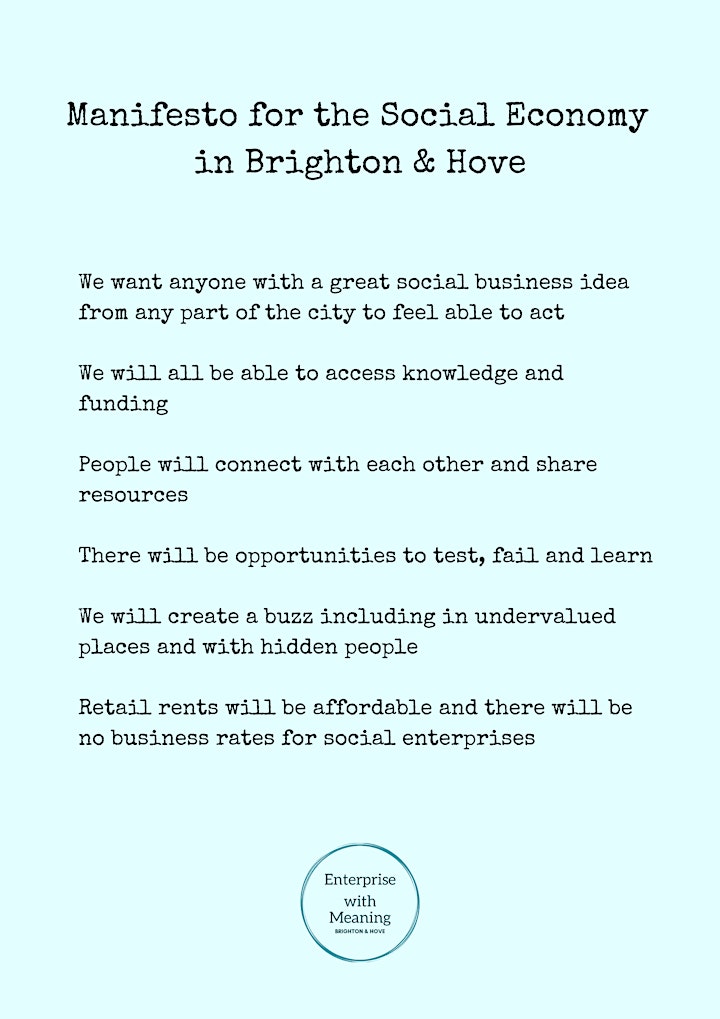 Enterprise with Meaning in Brighton & Hove is supported by a collective of good people, UnLtd's Resilient Communities and players of People's Postcode Lottery.
We are exploring how we can create an inclusive place for Social & Community Enterprise (in all its forms) in Brighton & Hove.
View the story here and in past updates
Questions? Contact rebeccaluff@unltd.org.uk