Description
YOUR COMPANY'S INVITATION TO EXHIBIT AT THE ILP'S LIGHTSCENE EVENT
A simple yet effective lighting exhibition experience - Lightscene enables companies of any size to exhibit alongside each other on an equal basis.
At Lightscene, each company pays a small fee for a very high level of exposure. All spaces are 3m x 2m and only one space per company is permitted.
Maximise your ROI: your organisation can exhibit at Lightscene without the expense of hiring couriers or stand builders and without the hassle of hours spent setting up and breaking down. We encourage exhibition stands to be kept to a simple style of reusable construction (e.g. pop-ups or banners), with exhibitors welcome to bring along stand alone or table top display items.
• Exhibiting opportunities for all types and sizes of lighting organisations
• Organised and promoted nationally by the ILP, the UK's leading lighting body
• Hosted by the local LDC Birmingham branch along with the YLP
• WiFi and free onsite parking
• Free lunch and refreshments for all visitors
• Exceptional value for money for exhibitors
• Includes public realm, commercial and industrial lighting, with a strong focus on local authorities
• Free-to-attend CPD papers attract high calibre visitors
Our Thought Provoking Theme:
Can We Save Lighting Engineers From Extinction?
The event will encompass CPD talks exploring this challenging question. We will be looking at subjects and subjects such as:
• The changing role of the lighting professional
• Can a Local Authority manage without engineers?
• Should we embrace insourcing?
• Addressing challenges which the incoming generation face
• What the National Lighting Survey tells us
• Does Engineering Council have an obligation to fulfil?
• Where does this leave professional registration, CPD and Competence?
• How should we upskill non-technical staff
• Techniques to build the knowledge required to ensure successful asset management – particularly for individuals from a non lighting background.
High calibre visitors
Visitors at previous Lightscene exhibitions include lighting designers, engineers and other lighting professionals who are open to new ideas and in search of excellence.
Free to attend CPD seminars are provided on relevant, topical subjects. These always prove a great draw for visitors, many of whom would otherwise be unable to justify a day away from the workplace. We also provide a free buffet lunch and other refreshments.

Act now
To take up this opportunity, simply complete the online booking form here on Eventbrite.
Please email your company logo to jo@theilp.org.uk to be included in the event advertising campaign.
For queries, please contact us on 01788 576492

Low Fees
£750 + VAT for ILP members
£1300 + VAT for non members
Did you know? ILP members save £550 on this exhibition. You can become a member today - rates start at just £189 per year. Discover all the benefits of ILP membership https://www.theilp.org.uk/membership/reasons-to-join/ and join us instantly online: https://ilpportal.zenzero.co.uk/Account/Register
The exhibition fee includes
• Space (3m x 2m)
• Power supply (subject to safe limits)
• Clothed trestle table and two chairs (if requested at time of booking)
• Name badges for two stand representatives
• Exhibiting time from 10am – 4pm (plus set up & break down time)
• Names, job titles, email addresses and organisation of all registrants and attendees (subject to GDPR)
• Advance publicity in event advertising campaign, online and in print
• Support from the ILP team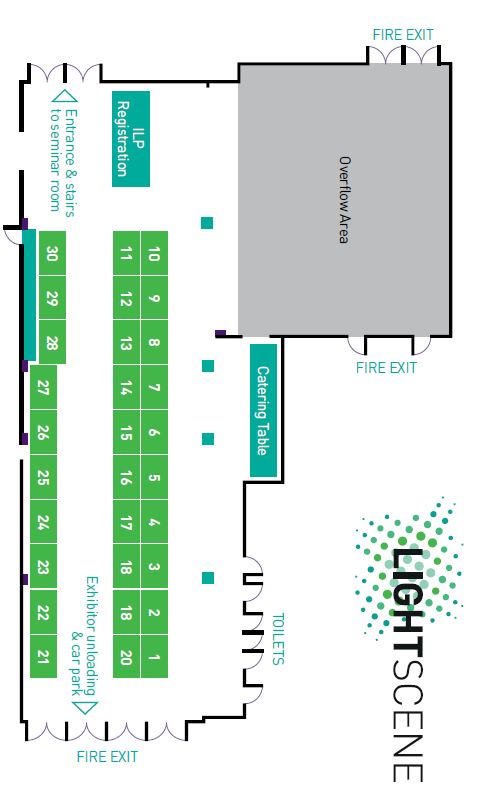 If you have any queries, please contact jo@theilp.org.uk or call 01788 576492.
Your data matters! Here is our Privacy Notice which explains what we do, why, and what your rights are.