LikeMinded is the match-making platform for co-founders in Zurich
About this event
Do you have what it takes to make a startup take off?
Are you looking for an opportunity to build a business in the tech world?
Look no further and join the special event of LikeMinded, the match-making platform for co-founders.
Eight startups from our acceleration program will pitch their ideas in search for potential co-founders during this LikeMinded special event:
ARC - The Autonomous River Cleanup project
ARC develops customizable river waste analysis and extraction systems for a cleaner tomorrow.
Dedomena
Dedomena uses real-time data to help city-makers to understand, measure and monitor the quality of urban life and well-being in the neighborhoods they plan, design and manage.
dføur
dføur is a collaborative planning platform that consolidates qualitative insights and accessible urban data analysis to enable government agencies, developers and urban planners to design future-proof cities.
Moodtalk
Moodtalk is a hybrid exchange platform to strengthen the resilience of employees, teams and the entire organization.
Nutrai
Nutrai analyzes patients' food intake to detect malnutrition using cameras and AI.
Revolve
Revolve is a web platform empowering technical facility managers to run building operations better, smoother and more efficiently.
Soleil One
Soleil One is the 1st smart platform to boost young women's self-esteem.
VunaNexus
VunaNexus uses a patented technology to transform human and livestock urine into two valuable products: a fertiliser free of all dangerous pollutants and water that can be reused, this while drastically reducing ammonia emissions and water pollution.
Register your interest now and we will be in touch for the event details.
As part of the LikeMinded acceleration program, successful co-founders will join a network of talented professionals and access the opportunity to pitch their ideas to an investors panel.
If you would like to know more about the startups and the LikeMinded program, find more info on our website or get in touch with us (info@bluelion.ch).
We look forward to seeing you soon!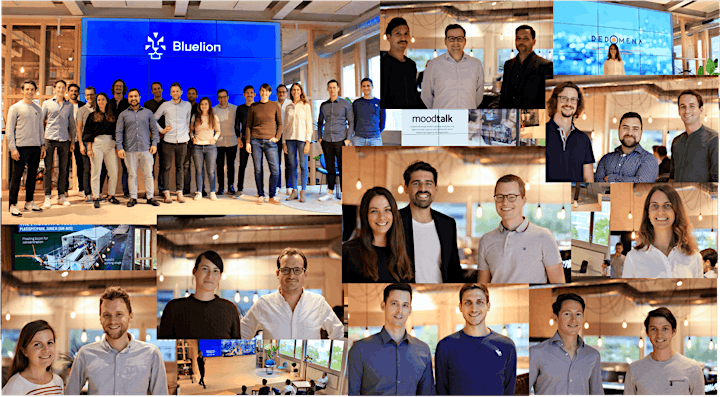 Organiser of LikeMinded Matchmaking Event - Fall 2021 Edition