About this Event

There has been much talk about our plans since we closed our doors in August 2019. We can tell you that we have further developed our concept and we are very excited to showcase Caribbean culture to London later this year.
We have been working behind the scenes to bring the ultimate summer experience to London. #comelimewithus and expect happy music, BBQ'd food, laughter, plenty booze and island vibes. This is a new and original concept for us and it will run until 27th Sept 2020.
We are back this summer, with more vibes, more food and more fun.
Each person is allowed to purchase up to 6 tickets. Each ticket will get you:
• 1 BBQ meal, fresh off the grill.
• 3 deliciously made drinks (not inc. neat rum)
• And an exclusive Limin' Goodie bag including: A water bottle, bandana, pair of sunglasses and cotton drawstring bag.
JULY 11TH
The day will be broken up into 2, 2.5hr sessions and the final session having an after dinner lime:
• Session 1: from 2pm - 4:30pm
• Session 2: from 5pm - 7:30pm
• Session 3: from 8pm - 11:30pm *recommended for the party people
JULY 12TH
• Sunday Dinner Club - *extended hours
From 5pm -8:30pm
*We are, of course family friendly, however, children are welcomed to the first two slots only, at a subsided price. There would be a child friendly area so whilst YOU LIME, THEY PLAY!
Tickets are priced with consideration at £40.00 (veggie options), £45.00 (meat options) and kids pay on the day. Additional food and drinks will also be available for purchase.
Tickets are limited and are on a first come, first served basis. Please arrive on time for your booking, as time cannot be compensated.
There will be a live DJ, keeping us in the island spirit!
So come eat, drink, dance and most importantly, LIME WITH US!!!
*Please note this is accordance with government guidelines and we will be maintaining social distancing.

Please note, refunds are not available 72 hours prior to the event. Full refunds would be given if cancellation is made 7 days before and 50% would be given for any thing in between
For any additional information, please message info@comelimewithus.com or reach out to us on
FB: https://www.facebook.com/comelimewithus/
IG: comelimewithus
WE LOOK FORWARD TO LIMIN' WITH YOU!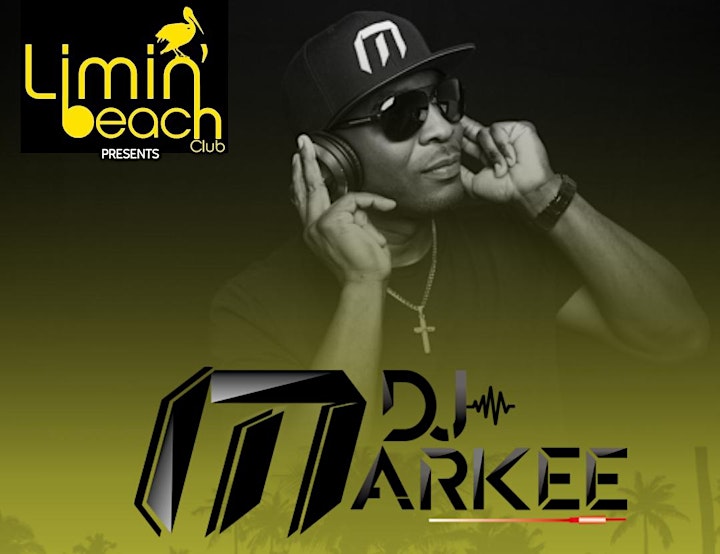 ....and as we promised, keeping the vibes going is internationally known, DJ Markee.
Needless to say, we are determined to provide you with the best of the best....BEST FOOD, BEST DRINKS, BEST VENUE....so why wouldn't we choose one of the UK's top urban DJs.
With years of experience of playing in some of the biggest parties all over the world, Markee will be gracing us with the sounds of Soca, Funky House and Afrobeats.
We still have a few tickets remaining...so do not be the ones that end up missing out on the kick off to the ultimate summer lime!