Limital Ties Unveiled - Artists in Conversation
About this event
Cat Coulter meets KV Duong!
Artist Cat Coulter meets artist KV Duong in a lovely conversation about their art, their passion and their connection to the British island.
#LiminalTiesUnveiled hybrid exhibition (virtual and physical)hosts fifteen artists from Sardinia, United Kingdom, Austria and Jamaica, in a conversation about themes that captured their imagination, telling stories of shared visions and feelings that overcome geographical separation and reveal familiar aspects and bonds that seem to find stimuli of 'liminal' perception and brilliantly captured through their unique artistic interpretation.
Visit the virtual gallery until the 10th October on I2IARTVR
The physical exhibition opens from 2nd to 10th October
J / M Gallery, 230 Portobello, London W11 1LJ
Free Entry.
Contact: info@island2islandart.com
Notes:
The virtual conversation is broadcast via Google Meet – all guests must mute themselves throughout the actual talk and we respectfully ask that any questions are saved to the end of the session.
The talk is in English language.
Link to the meeting will be issued at 16.00 on the day of the talk
The talks are organized by Island2Island Art.
Further details:
Cat Coulter is a Scottish artist, working in Fife and London. She creates original prints and assemblage sculpture from found objects, notably plastic marine debris. This is used either as raw materials in assemblage compositions or transformed into cyanotypes or monoprints. Cat's work is motivated by her concern over the rising levels of ocean plastic pollution which she finds on the beaches near her studio in Scotland and in the Thames. @catcoulterartist
KV Duong is a London based multi-disciplinary artist. He explores themes of war migration and cultural assimilation through a re-examination of his parents' experience of the Vietnam war and his own experience of growing up in Canada in a minority immigrant family. War trauma and integration are correlated with the artist's coming out as gay Asian man. @kvduongart
#island2islandart #LiminalTiesUnveiled
@Island2IslandArt is an artistic initiative born with the aim of presenting contemporary works by Sardinian and international artists in conversation. Since the closing of the first event in October 2020, it has grown and developed new collaborations and has extended its action thanks to the connections between cultures, in celebration of each other's heritage, cultural diversity and human associations.
The virtual exhibition has been curated by Rita Carta Manias. @rcartamanias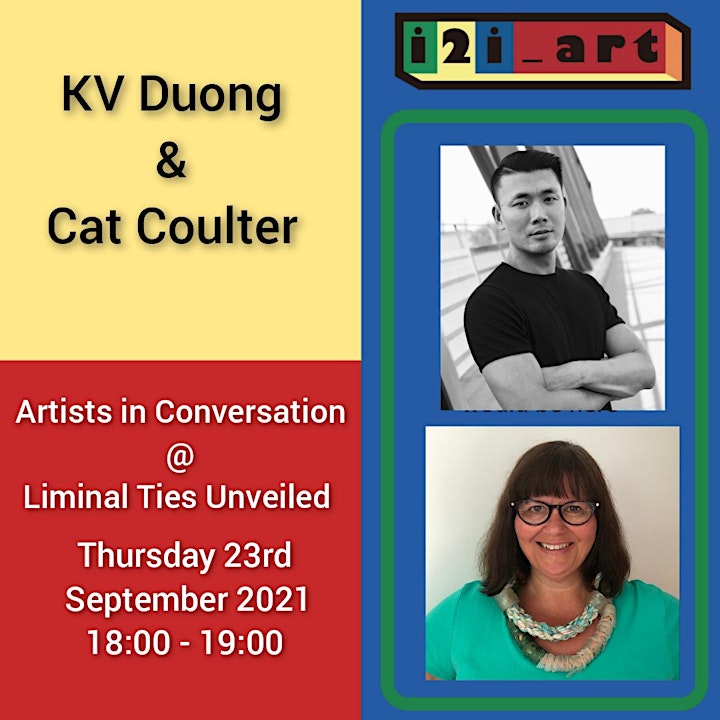 Physical exhibition opening on 2nd Octber 2021 at the J/M Gallery, Portobello Road.
Read more and register your visit here for the Private View .
We look forward to seeing you soon!
#island2islandart
#liminaltiesunveiled
#privateview
Organiser of Liminal Ties Unveiled - Artists in Conversation
An artistic initiative born with the aim of presenting contemporary works by Sardinian and international artists in conversation. Since the closing of the first event in October 2020, it has grown and developed new collaborations and has extended its action thanks to the connections between cultures, in celebration of each other's heritage, cultural diversity and human associations