Description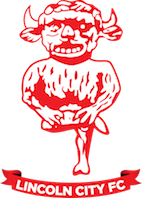 13:45 Turnstiles open
15:00 Kickoff
Online tickets may not be purchased by away fans.

Tickets are available in the Co-op stand in blocks, 2, 6 and 7. The Co-op tickets marked "various block" are spread through the stand, among the season ticket seats and many of them are single seats.
---
Important Ticket Information
Tickets are sold subject to the following terms and conditions:
The venue will not accept liability in the event of this ticket being lost or stolen and lost tickets will not be replaced.
Entry to the venue will be denied to persons carrying cans, bottles, firearms, dangerous objects and anyone in breach of ground regulations.
The ticket must be produced at the appropriate access points upon demand by any official of the venue.
This ticket is issued on the condition that the venue, its officials or agents will not be liable for any loss, injury or damage however caused to the holder of this ticket.
While the venue will use its best endeavours to ensure that the ticket holder is given use of the seat to which the ticket refers, it reserves the right to substitute the seat with another whenever it is deemed necessary.
Should the event to which this ticket refers be rescheduled, this ticket will be valid for the rescheduled event.
Should the event to which the ticket refers be abandoned, then the Club's abandoned match policy will apply.

Right of admission is reserved.
Types
Junior: Under 18 years of age
Concession: 60 years or over / Disabled with proof of medium/high rate of Disability Living Allowance (DLA) or any rate of Personal Independence Payment (PIP). To qualify for a complimentary helper's ticket, the supporter must be in receipt of a high rate of DLA or the enhanced rate of PIP. Proof of such criteria is always required when applying for tickets and will only be issued at the discretion of LCFC. Wheelchair disabled supporters will be located in the Bridge McFarland Stand.
Student: In full-time education. Valid Photo ID will be required if purchasing tickets in advance and on entry via the turnstiles on match day. *
Disabled Supporter: Disabled supporters may purchase their ticket through the Club's Ticket Office with proof of the above criteria, disabled tickets are not available online at this time.
Family Tickets are available only through the Ticket Office at this time.