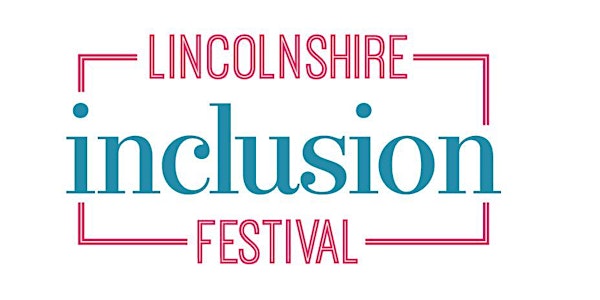 Lincolnshire Inclusion Festival
Event Information
Location
Belton Woods Hotel
Grantham
NG32 2LN
United Kingdom
Description
THIS FESTIVAL IS A CELEBRATION OF THE WORK, PHILOSOPHIES AND STRATEGIES OF PRACTITIONERS WHO BELIEVE FULLY IN THE CONCEPT OF INCLUSION. DELEGATES WILL BE TREATED TO A DIVERSE RANGE OF SPEAKERS AND WORKSHOPS TO INSPIRE AND INFORM THEIR PRACTICE.
More than ever before, there is a need in education to recognise the unique and diverse needs of our learners to enable them to be included in the education system.
With a high stakes accountability culture, this agenda could be relegated to the side-lines. Speakers such as Dave Whitaker, Executive Principal of Springwell Learning Community in Barnsley (@davewhitaker246) will bring both moral purpose and authentic experience to share with attendees.
And… because we believe that working in education is the best job in the world, we have laid on lovely food, stalls at break time and great people to talk to. This is a festival of celebration.
------------------------------------------------------------------------------------------------------------------------------------------------------------------
Event Schedule:
08.30 – 09.00 Registration / Refreshments
09.00 – 10.00 Key Note - Dave Whitaker
10.00 – 10.30 Break
10.30 – 11.30 Session 1
11.40 – 12.40 Session 2
12.40 – 13.20 Lunch
13.20 – 14.20 Session 3
14.30 – 15.30 Session 4
15.30 – 16.00 Break
16.00 – 17.00 Key Note - Mark Wilson
17.00 end
------------------------------------------------------------------------------------------------------------------------------------------------------------------
Delegates can choose four workshops:
1. Gill Kelly - Adolescent Brain and the Impact of Trauma
Gill is the Executive Principal of Springwell Lincolnshire a six site EYFS-KS4 pupil referral unit across the county of Lincolnshire which receives permanently excluded and pre-excluded young people into their care. She is the author of 'Where will I do my pineapples?- A little book about building a new school', an approved Coach for the National College for teaching and leadership and has trained countless numbers of teachers and leaders in both the UK and internationally. Gill is a trustee for the Compassion in Education organisation as well as an Associate for Independent thinking (ITL).
This workshop will focus on the impact puberty and trauma have on the adolescent brain. Delegates will leave with a basic understanding of the neurology of the impact. Strategies will be covered to equip teachers with a tool kit to manage associated behaviors as well as the wellbeing of learners. There will be a practical element to the workshop and delegates will be encouraged to share their own good practice in this area.
2. Dena Roering - Theraplay
Dena obtained her degree in Special Education at Illinois State University with specialisms in autism, moderate, severe and profound learning difficulties, and physical impairments. Since immigrating in 1997 Dena has taught children with a vast array of special needs across settings including special, independent, mainstream and pupil referral units. She qualified as SENCO in 2009. Inspired by her experiences as an adoptive parent Dena has Level 1 Theraplay qualification. She has a great passion for children with special needs and is an advocate for trauma informed practice and mindfulness in schools.
Introduction to Theraplay ® Model: Learn how to use non-verbal techniques for calming pupils, individually or as a group. This is not Theraplay ® training, but an introduction into the model. Come and find out more about this amazing model, see it in action and explore how it might be useful in your setting."
3. Andrea Chatten - Supporting Children's Mental Health in Schools:
Andrea Chatten has taught and learned from children and young people of all ages for over 25 years. Over this time she recognised that the current model to support emotional well-being was insufficient so is endeavouring to carve out a new model of psychology that bridges the gap between Educational Psychology and CAMHS. Her organisation Unravel CEBPC Ltd is about to enter its 4th year and is successfully reducing the barriers to children and young people accessing bespoke support and equipping them with insight and strategies to support well-being across the lifespan.
Andrea's session will build the following skills:
Have a basic overview of mental health

See how these conditions can impact on learning

Understand and feel more confident in your role as a possible first contact and know what is most important at this time
4. Dr Geoff James – Solution-Focused Coaching:
Geoff is a solutions focused coach, scientist and teacher who has recently been growing pastoral capacity in the rich soil of Lincolnshire by training solutions focussed coaches and applying the science of structured kindness. He discovered the solutions focused approach working as a behaviour support teacher and observing its transformational impact. Since then he has trained pupils, social workers, teachers, teaching assistants, substance misuse workers and others in solutions-focused coaching, as well as making it a focus of his PhD.
Improvising behaviour through solutions focused support
'How to Grow Acorns'
Geoff describes the workshop as a hands-on session in the potting shed, with a bit of botany and a lot of hope thrown in. Participants will leave with growing plans and how to make them work. "Satisfaction and oak-trees guaranteed".
5. Michael Hartnack, Theresa Thomas and Ruth Davies – Restorative Approaches
Michael is Programme Manager of Restorative Solutions (CIC). He has been instrumental in developing and implementing court based restorative justice across England and Wales - a programme which is at the forefront of RJ development. He is passionate about the role restorative justice has within the Criminal Justice System, and the wider role restorative approaches has within other sectors such as Education and Health. He has overall responsibility for the Police and Crime Commissioner RJ contract which is operating very successfully within Lincolnshire and, since September 2016, he has taken responsibility for the development and delivery of Restorative Approaches in Schools across the county ‐ an exciting, innovative pilot programme in partnership with Family Action.
Theresa is assistant Headteacher and Head of Year 6 at one of the restorative pilot schools - the National Church of England Junior School, Grantham. She has a wide-ranging brief within the school which includes ensuring that the emotional and social needs of a diverse community of KS2 pupils are met. In this, she is supported by Ruth Davies whose role at the school is to promote the well-being of troubled and troubling children. Having previously worked in a residential secure unit before moving onto Phoenix School, Ruth draws on a deep pool of experience and expertise.
Restorative Approaches - from theory to practice
Michael will provide an overview of the restorative approach. The workshop will then focus on how the theory was translated into practice at the National CofE Primary, where the impact of the restorative approach on school culture and pupil behaviour has been exceptional. Participants will discover how restorative work with pupils has developed their emotional literacy and, through that, created a stronger, more cohesive and caring school community.
6. Luke Mitchell – De-Escalation
Luke Mitchell is the care team leader at Springwell Learning Community Barnsley. Luke has over 10 years' experience working alongside children with a variety of needs - preventing, de-escalating and repairing challenging behaviour using a wide array of techniques. Luke draws on his skills from his own experiences as a child as well as his professional skills as an attachment lead, a Specialist Leader of Education and an advanced Team-Teach tutor.
"Pick up that chair"..."I've noticed you're not feeling great today".
These two ways of challenging the same behaviour have very different outcomes but which one do you use? This session will look at understanding challenging behaviour as a communication difficulty in order to help prevent further escalation. You will also take a look at our own stressors and calmers to help inform best practice when confronted with a crisis.
7. Behaviour Outreach Support Service
This workshop is jointly delivered by members of the BOSS service, selected for their expertise in this key area of inclusive practice.
Attachment Awareness in Schools
The workshop describes the impact of insecure attachment on development and supports school staff in understanding how they can manage incidents through emotions coaching, an evidence-based approach underpinned by over a decade of research by John Gottman in the US. Participants will discover a powerful tool for inclusion, proven to enhance the wellbeing of insecurely attached children – according to the EEF, 40% of any cohort.
------------------------------------------------------------------------------------------------------------------------------------------------------------------
Key Note Speakers:
Dave Whitaker
Dave is Executive Principal of Springwell Learning Community in Barnsley. This incorporates an SEMH Special Academy and an Alternative Academy that was formally a PRU. Both these settings are cross phase from Key Stage 1 to 4. Springwell is also a National Teaching School and Dave is a National Leader of Education. As part of the Wellspring Academy Trust, Dave is Director of SEN & Alternative Education and works supporting schools in 5 Local Authorities. He is also a core member of the Head Teachers Roundtable Think Tank. He facilitates and delivers NPQH, NPQSL and a National College of Teaching & Leadership programme for aspirant special school heads.
Mark Wilson
Mark is CEO of Wellspring, a Trust of fifteen Academies in the SEN, Alternative Provision, SEMH, Primary and Secondary sectors. Wellspring Academies serve some of the highest areas of deprivation in the North. The Trust has an absolute commitment to Inclusion throughout its system and is developing innovative delivery models with partners from Health and Social Care to maximise the impact of its work with young people and their communities.
Date and time
Location
Belton Woods Hotel
Grantham
NG32 2LN
United Kingdom