Event Information
Location
Perk Coffee
17 The Parade
Delta Gain
Watford
WD19 5BL
United Kingdom
Description
Link4Business
Link4Business is the name given to our business development network which provides access to a complete business support community.
At a Link4Business networking event, you will find yourself in a friendly environment with an atmosphere of 'go to give' and where you are able to tap into the collective experience of others willing to support you.
For members the event is free. For non members you can attend at no cost for the first Link4Business event (use the promotional code '1stVisit'), thereafter the event is £12 to attend. You can pay via paypal using the link above.
There are no business lockouts or barriers, please just book in to attend and feel free to bring a friend or business colleague. If it is their first event please ensure they book in using the code above.
Everyone is able to attend their first event for no charge, so please come along and experience for yourself.
When
1st Tuesday of each month, 6:30pm - 8:00pm.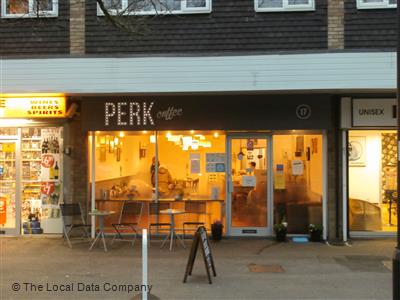 Where
Perk Coffee
17 The Parade
Delta Gain
Watford
WD19 5BL
What to expect?
Each Link4Business event has the flexibility to be run as the event host seems appropriate however you can expect a 50/50 split on 'open networking' and structure.
Link4Business events are not standardised which enables local groups to determine what works for them, however, there is a common set of values that underpin them.
Everyone will have the opportunity to introduce themselves to the rest of the group although this it not obligatory.
One of the most common challenges in business is getting your message to a wider audience. At Link4Business our mission is to assist you in raising your profile and that of your business locally and nationally, at events, and online too.
Totally inclusive, no lockouts so all businesses are welcome. People in the same business arena often collaborate and assist each other

Gain help and support from others in the Link4Business and Link4Growth community

Be a speaker or lead a discussion so we can share our experiences with others
What is the benefit of attending?
Get to know other local business owners, meet, talk, listen, learn, connect, share and inspire.
Meet, get to know other local people who are in business
Talk, have conversations to discover more about people and deepen relationships
Listen, to others and find out far more than the last page of their story
Learn, pick up tips and tricks from people with expertise in different areas to yourself
Connect, with other people's networks as the trust grows
Share, You have a lifetime of experience, expertise and knowledge to share with others
Inspire, come away feeling rejuvinated and re-energised often needed when working alone
Link4Business is about bringing local businesses together under the concept of supporting #BuyLocal and working as a team, sharing contacts, promoting each other and raising the profile of all our brilliant local businesses.
Additionally take advantage of all aspects of being part of the Link4Growth community. Workshops and Training through Link4Skills (become a trainer yourself?), L4G.tv, our national TV station with our very own Business Channel and... Online Mentoring Groups (OMG) for peer to peer mentoring and accountability.
Parking
On street car parking.
Payment Info
Members are free.
Non-members must pay £12. Please register for the event and pay at the top of this page, the first one is free, details shown above.
Or you can be part of Link4Business and attend as many events as you like nationally for only £12 per month.
Refreshment Details
People buy any food/drink that they would like.
More info
If you have any questions regarding this event please contact:
Name: Chris Ogle
Email: watford@link4business.co.uk
Telephone: 07834 754000
Twitter: @link4growth

If you would like to get the full benefits from Link4Business and join the network then CLICK HERE and become a member today.
Date and time
Location
Perk Coffee
17 The Parade
Delta Gain
Watford
WD19 5BL
United Kingdom