Description
Link4Coffee with Intent (Link4Coffee-i)
Link4Coffee-i events are informal and relaxed sessions that provide an opportunity to start looking at ways we can improve our local communities.
There are lots of local initiatives and projects already started, one of the biggest challenges is that unless you're directly involved in them it is difficult to find them, engage, or join in.
Link4Coffee-i events enable us to :-
Share our knowledge about what is already happening in our community, these are valuable community resources just not enough of us know about them. We can then support and help these initiatives so they are more visible and can grow.

Discuss ideas for community improvement and how these might take shape

Make introductions, connect people and discover the amazing talent that resides in our local communities.
Many community groups could benefit from utilising online technologies much more effectively. For the new projects they can be set up that way from the start, but for existing groups there is so much that could be done. These sessions can serve to advise, guide, signpost even just help make the leap to being far effective.
Link4Growth is a not for profit organisation helping to rebuild communities and is open to anyone who wishes to come along and meet, talk, listen, learn and connect with others in your local community. Everything starts with a conversation, so come along and be part of the conversation!
There are no attendance fees or barriers, please just book in to attend, come along and join us. Why not bring a neighbour along too?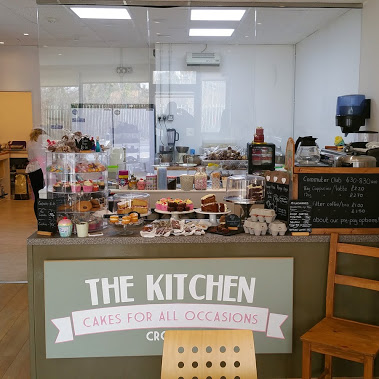 Use Link4Coffee-i events to connect with other 'like minded' local people who want to take action and do things in your local community. There is no shortage of things that can be improved, but often we end up saying to ourselves, "I'm just one person what can I possibly do?".
That's exactly why the Link4Coffee-i events exist. To bring people together so that we can meet others who feel like we do and want to take some kind of action.
Link4Coffee-i events can connect you with existing community projects and groups, but equally provide the inspiration to start your own project with others that share the vision.
Nationally we run a variety of events both online and offline, all to support connecting and empowering people and.. to replicate great initiatives where we are.
Do ask about our training & education opportunities too through Link4Skills - the people's university!
How does it work?
All Link4Coffee-i events are regular (mostly monthly or every 4 weeks) unscripted events hosted by a Community Coach (or one who is in practice).
Attend when you want and as often as you like

Meet local people who are interested to innovate and create alternative solutions and improve the local community

Totally inclusive, no barriers or membership necessary

An environment where you are free from the pressure to meet the needs or expectations of others

Find out what is going on in your local community and engage in a way that works for you

Help to expand and improve our the local community through sharing all the good news that is happening
What is the benefit of attending?
The Link4Coffee-i events are about providing a space for those who want to contribute to community but in a way that works for them. You will get to practice thinking, innovating, bouncing ideas of others and the joy of creation. Plenty of opportunity to then take action, grow personally, grow your project(s) and grow the community.
These events are hosted with adherence to the 7 principles of Link4Growth. (1) everyone is important (2) everyone should be respected (3) everyone should be heard (4) everyone should be able to contribute (5) everyone is equal (6) everyone has value (7) everyone is on their own journey.
When
1st Wednesday of the Month 5:30pm – 7:00pm.
Where
The Kitchen Croxley
198 Watford Road
Croxley Green
WD3 3DB
Parking
Free parking in the streets nearby.
Refreshment Details
Purchase your own refreshments & cake (freshly baked each day). As this is an evening event the venue is happy for attendees to bring their own wine should they wish to.

More info
Name: Chris Ogle
Email: southwesthertsDL@link4Growth.biz
Telephone: 07834 754000
Twitter: @L4GSWHerts
Link4Coffee is an ideal way to begin a new Link4Growth community too! So if you'd like to take a more active role, why not get in touch and let's make it happen… click here to contact us now!
© Link4Growth Limited Registered in England and Wales : Registration No. 7592096