Description



Link4Help
Link4Help events are informal and relaxed drop-in sessions with a twist, similar to the Link4Coffee events organised to provide a regular opportunity to connect with others in your local community. The twist is that Link4Help specifically seeks to connect people who are facing challenges with those that might be able to help; either at the event, or through follow-up actions.
Please come along to help out, or have a word with the organiser about a challenge that you need some help with. Either way, Link4Help is a relaxed environment, have a coffee, have a conversation and maybe just get rid of those blocks stopping you moving forward too!
Our Guarantee: All those attending are free from any pressure to meet the needs or expectations of others. In other words, come along and just be yourself.
Link4Growth is an association owned by us 'the people' and is open to anyone who wishes to come together with others living nearby. We meet, talk, listen, learn, connect, share and inspire. Things happen when we have conversations, and these events are all about having lots of conversations!
There are no attendance fees or barriers, please just book in to attend, come along and join us. Why not bring a friend too?
When
Last Friday of the month 12:00am – 2:00pm
Where
Par 3 Cafe & Lounge Bar
Country Club
High Street, Bushey
Hertfordshire
WD23 1TT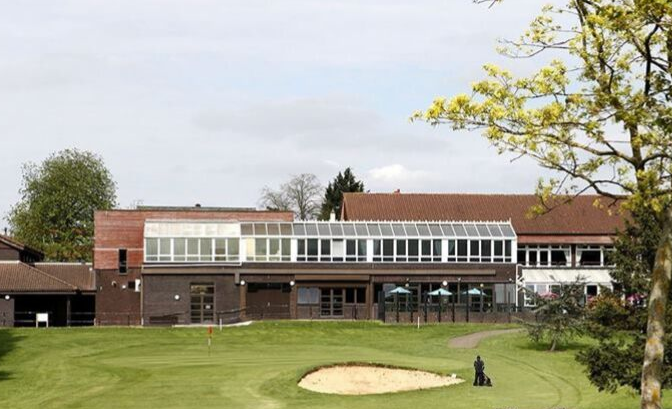 Use these events to connect people who can help each other, to catch up with existing friends, colleagues and collaborators while getting to know new connections too…
Find out what's happening in your community from others as well as learning what other opportunities there are with Link4Growth. Nationally we run a variety of events both online and offline, all to support helping and connecting people. Do ask about our training & education opportunities too through Link4Skills - people's university!
Link4Help runs at the times shown above, so come and join the conversation.
How does it work?
All Link4Growth events are regular (mostly monthly or every 4 weeks) unscripted events and the times you arrive and leave are flexible. Join us for whole event or just pop in for part of it.
Attend when you want and as often as you like

Meet local people who are interested in helping each other not just trying to sell their stuff

Totally inclusive, no barriers or membership necessary (a refreshing change from other networking)

Find out how you can help and support others in your community

Raise your profile, that of your charity, organisation or business through Link4Growth
What is the benefit of attending?
The Link4Growth events are about providing more inclusive opportunities without any restrictions for bringing local people together. They are places to make new connections, deepen existing relationships and work together to create a stronger and more vibrant local community. By bringing together all elements of the community and the people who work, live or play in the local area, this instigates interesting and dynamic new relationships which work really well for everyone.
Parking
Parking free on site.
Refreshment Details
Purchase your own refreshments.
More info
Name: Chris Ogle
Email: southwestherts@uk.link4growth.org
Telephone: 07834 754000
Twitter: @L4GSWHerts
Link4Help is an ideal way to begin a new Link4Growth community too! So if you'd like to take a more active role, why not get in touch and let's make it happen… click here to contact us now!
© Link4Growth Association - Proudly owned by its members