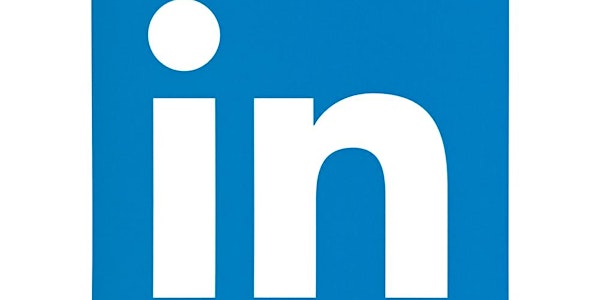 LinkedIn Brilliant Basics (FREE Masterclass by Keith Rozelle, Sales Marvel)
Sales Have Ended
Registrations are closed
Ticket Sales for Sales Marvel's next LinkedIn event are here www.salesmarvel.co.uk Questions? Please email keith@salesmarvel.co.uk
Sales Have Ended
Registrations are closed
Ticket Sales for Sales Marvel's next LinkedIn event are here www.salesmarvel.co.uk Questions? Please email keith@salesmarvel.co.uk
LinkedIn "Brilliant Basics" - how to Master the Basics of LinkedIn
About this event
For everyone who wants to get the very best out of their LinkedIn profile.
I'll show you how best to present you and your company to the 700-million other LinkedInners!
You will learn:
• How to create a brilliant profile
• What kind of photo works best?
• How to promote yourself
• How to create posts that engage
• How to search for key contacts
Who Should Attend?
• Business Owners
• Salespeople
• Students
• Jobseekers
Plus, there will be 5-10mins at the end for Q&A
Connect with me on LinkedIn here
Sales Marvel also holds interactive LinkedIn Workshops - How to be a "LinkedIn All-Star" - so look out for more details on my main Eventbrite page.
Subscribe to the Sales Marvel website if you'd like to receive a link to the recording afterwards!
Look forward to seeing you on the call!
keith@salesmarvel.co.uk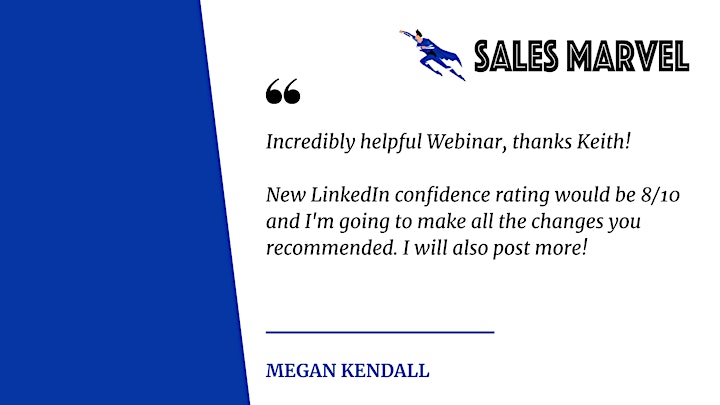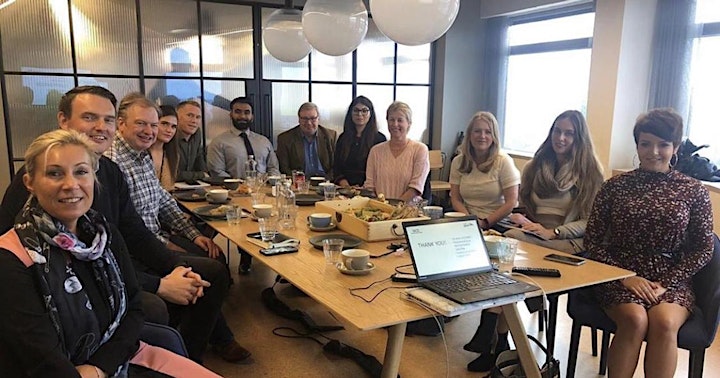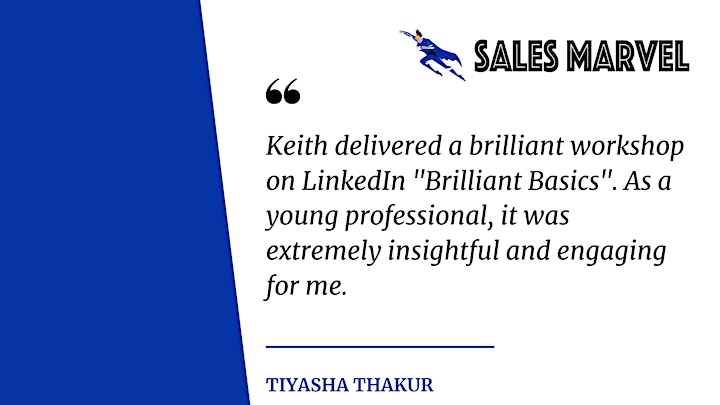 Organiser of LinkedIn Brilliant Basics (FREE Masterclass by Keith Rozelle, Sales Marvel)
Above all else, I teach low-tension, persuasive selling with integrity - both in-person and online.
I use my passion for movies and visual content to show you how to get sales done, how to influence verbally and non-verbally and how to use the incredible skill of communication to your full advantage.
To date, I've helped current clients and past employers win over £1.3 Billion of contracts ranging from £45/month (gym membership) to £100million/year (IT Outsourcing) and I can tell you the principles of sales are remarkably similar - whatever the deal size.