Description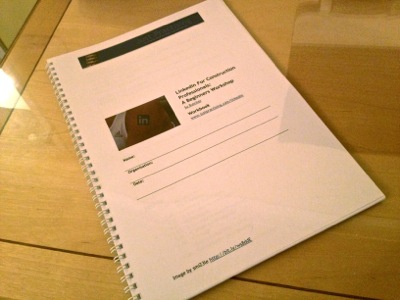 To coincide with Be2Camp Oxon, an event for AEC professionals interested in online collaboration, our second autumn Linkedin training session for professionals will take place on Tuesday 15 October at the Cornerstone Arts Centre in Didcot, Oxfordshire.
Participants will be welcome to also attend and participate in the Be2camp 'unconference' that is taking place at the Cornerstone the same afternoon. Find out more about Be2camp here.
These workshops have been very popular with over 90 participants so far; book now to avoid disappointment!
Do you have a Linkedin account but don't know how to use it to effect? This Workshop has been devised especially for professionals who are on Linkedin but want to learn to use it strategically and effectively.
This is a workbook based workshop with free membership of my support group - no laptop required. Free ongoing support via our community. (details below)
Want Online or In House Training? Contact Us for Details
By attending the Just Practising Linkedin workshop you will be able to:
Begin using Linkedin properly using a personalized plan developed during the afternoon.
Decide how to integrate Linkedin into your marketing and business development strategy.
Optimise your Linkedin profile to help people find you online.
Decide whom to connect with and how to do it appropriately
Use Linkedin to raise awareness of your work and build business relationships
Measure your success in using Linkedin and demonstrate its value to your business.
Articulate the value of Linkedin for professional business development to others.
New for 2013 the workshop includes
The New Linkedin Profile how to use it to your advantage.
Using the New Linkedin Interface, menus, tips and tricks
See how to Linkedin Company Pages can help boost your success on Linkedin.
The Workshop will be facilitated by Su Butcher, construction professional, social strategist, writer and blogger. More about Su below.
"I'm now working my way through a list of tasks as a result of Su's excellent workshop. I naively thought I knew what LinkedIn could do and came away from the workshop realising that up to now I have only scratched the surface. Through a mixture of exercises, slides and discussions the whole group learnt how they could improve their use of LinkedIN, backed up by sound business sense. Su is also great at explaining the mechanics of social media and why it is so useful to small businesses." Claire Thirlwall, Expert Advisor (consultancy role) Heritage Lottery Fund
Read more testimonials here
Who should attend
This workshop has been developed for professional people who would like to use Linkedin effectively as a tool to improve their business development, helping them find clients and collaborators.
Recent attendees include:
Architects, Quantity Surveyors, Engineers and Designers,

Arboricultural and Sustainability consultants wanting to make better use of Linkedin;

Managing Directors of Construction Companies needing an overview;

Heads of Corporate Communications and Marketing Directors who are tasked with integrating Linkedin into their company;

PR agency staff and freelance PR consultants getting up to speed;

Business Development Directors and Sales Consultants for Construction Product Manufacturers who want to used Linkedin to improve customer relations;

Client facing employees sent by their company for some valuable CPD.
Participants should have a Linkedin account set up, though they may not have used it. The course is particularly suitable for Linkedin account holders who have had an account for some time but are not seeing any results.
Workshop Content
The afternoon workshop will be interactive with a mixture of instruction, discussion and group work, and will cover
· Principles of Professional Networking using Linkedin;
· Objectives of an individual strategy;
· How to measure results;
· Setting up Linkedin for an individual including ideal settings for beginners, profile optimization, connection protocol;
· Using Linkedin as a referral generator, including tactically growing your network, communications techniques, research techniques, and key introductions;
· How to manage ongoing maintenance of your network using Linkedin;
· Linkedin Company Pages and how to use them.
Takeaways
Participants in the workshop will receive:
1. A personal workbook containing all the notes from the session and in which the participant can record and develop their thoughts during and afterwards;
2. Free membership of the flourishing Just Practising Linkedin Group which will share links to useful resources and through which participants can provide each other with ongoing support in a private group exclusively for workshop attendees.
3. Refreshments on arrival and during the morning.
About your Facilitator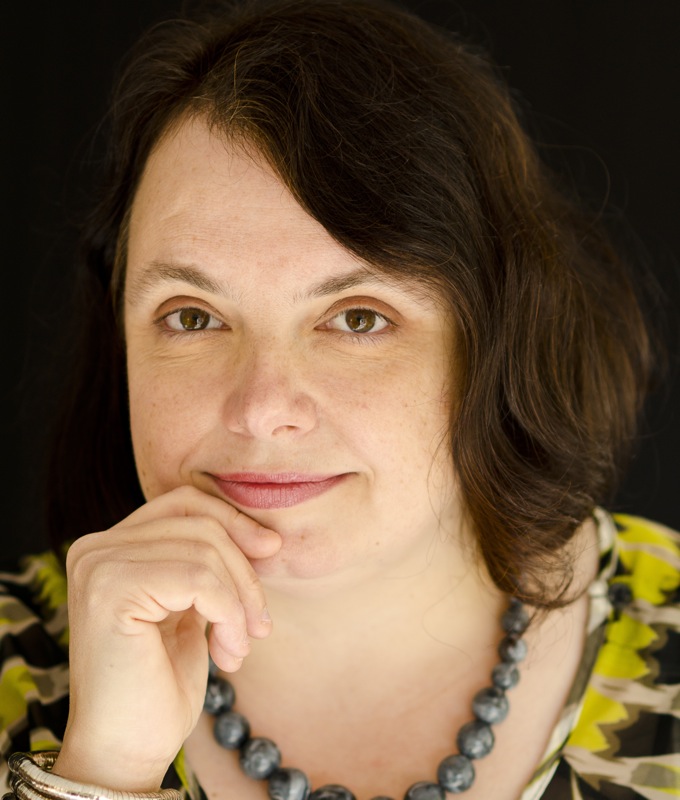 Su Butcher trained in Architecture at the University of Liverpool and worked in affordable housing before becoming an academic and teacher of architecture students. She then managed three successful architects practices in London and the South East; culminating in five years with Barefoot & Gilles.

Su's online networking began in 2004 and she has developed a reputation as the go-to person for people who want to work with architects online. In 2011 her blog about architects JustPractising.com won the first Be2camp Award for Best AEC Social Media Blog. Su has been a Linkedin user for 6 years and has successfully used Linkedin, twitter and blogging to generate business for her professional service employers and clients.