Description
LinkedIn Local Nottingham is a networking event with a difference - we're all about connecting people, developing long-lasting relationships and expanding your network.
What to expect at the November LinkedIn Local Nottingham event:
6pm–7pm: Open Networking, drinks & nibbles courtesy of The Wine Room, Woodborough Road, Nottingham
7pm–8pm: We're breaking the taboo on mental health issues with a quiz, a bit of interactive chat, some tips on how networking can help improve mental health and some insights from Liberty Singer too (who will be getting us all involved!)
8pm – More networking
8.30pm: Close
---
The charity we are supporting this month is Nottinghamshire Mind.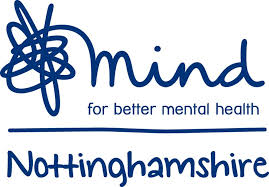 Mental health charity, Nottinghamshire Mind, believes no-one should face a mental health problem alone and offers support across the whole of Nottinghamshire region.
Their vision is "We won't give up until everyone experiencing a mental health problem gets both support and respect."
---


About LinkedIn Local
The concept is simple - It's about connecting people. It's not about sales, it's not about marketing. It's about bringing your network off-line and also gaining the opportunity to meet new people in your area.
If you're interested in getting involved with LinkedIn Local to support the organisation of events or provide a venue or guest speaker, then please email Ronnie Harris on ronnie@vjhmarketing.com or Misch Fretwell on info@chatterboxconsulting.co.uk.
Please note that all LinkedIn Local events are not for profit - we don't make any money from planning them or hosting them and neither does the host venue.