LinkedIn Local Slough - Metro Bank Slough supporting The Dash Charity
Description
At Metro Bank we're always keen to be at the leading edge of innovation, so we're excited to announce that we will be host to one of the fastest growing evolutions of networking with LinkedInLocal at our Slough store on Tuesday, 2nd July from 5:30 to 7:30pm.
#LinkedInLocal has become one of the most frequently used hashtags in the history of the professional social media platform of LinkedIn. The online networking experience can now also be enhanced by local offline, face-to-face networking, and Metro Bank is excited to be the first venue and host in Slough!
#LinkedInLocal is a fast-growing global movement of not-for-profit networking events, regularly supporting local charities and good causes, designed to encourage connecting people by means of face-to-face local meetups where the focus is on getting to know the person beyond the profile.
During the evening we will be fundraising for local charity The Dash Charity (https://thedashcharity.org.uk), so we would welcome any small donation you might be able to put towards our ongoing fundraising efforts for this great local cause.

Do come along and enjoy good company with some complimentary drinks and nibbles.

If you are not a current Metro Bank customer, your entry ticket will cost £10.00 + booking fee, total £11.37
We are expecting to reach full capacity quite quickly, so please do register for the event in advance here on Eventbrite
Agenda
5:30pm Registrations and Networking
6:15pm Introductions: Metro Bank, LinkedIn Local and The Dash Charity
6:25pm Influence and Persuade with Amanda MacAuley
6:45pm Networking and Connections
7:30pm Close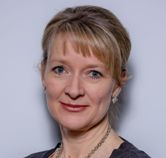 Amanda MacAuley - Influence and Persuade - speaker profile:
Amanda helps organisations deliver change by getting people involved in, and connected to the change ambitions. She helps to bring strategies to life, clarify complexity and engage people in new ideas through purposeful communication.
Amanda's 20 years' professional experience encompasses change and transformation in global management consultancy, IT services, financial services, transport and the public sector. She has a track record of engaging people effectively, leading over 200 successful change programmes.
Amanda has specialist accreditation in persuasive communication methods. She is also extremely interested in what makes people have more (or less) impact at work, and has created a toolkit to help individuals increase their personal impact at work!