LinkedIn Local Slough - Networking event for Windsor Eton and Slough
Description
September's port of call for #LinkedInLocal #Slough will be Central Working at The Future Works in Slough – this is an exciting environment for entrepreneurs and growing enterprises. We are looking forward to getting to know something about this fabulous building and great work space experience on Tuesday 3rd September 2019 from 5:30pm.
#LinkedInLocal has become one of the most frequently used hashtags in the history of the professional social media platform of LinkedIn. The online networking experience can now also be enhanced by local offline, face-to-face networking, and Central Working are thrilled to be a selected as a host venue in Slough!
#LinkedInLocal is a fast-growing global movement of not-for-profit networking events, regularly supporting local charities and good causes, designed to encourage connecting people by means of face-to-face local meetups where the focus is on getting to know the person beyond the profile.
During the evening we will be fundraising for local charity Slough Foodbank so we would welcome any small donation you might be able to put towards our ongoing fundraising efforts for this great local cause.
If you are not a current Central Working client, your entry ticket will cost £10.00 + booking fee, total £11.37
Tickets will be limited, and we are expecting to reach full capacity quite quickly, so please do register for the event in advance here on Eventbrite
Agenda
5:30pm Arrival and Networking
6:30pm Introductions: Central Working, LinkedIn Local and local charity Slough Foodbank
6:50pm Keynote Speaker: 'The real value of delegating'
7:10pm Networking and Connections
8:00pm Close
Host Venue: Central Working, The Future Works, 2 Brunel Way, Slough, SL1 1FQ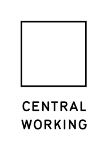 Our venue host is Central Working, the UK's premier homegrown shared workspace provider, transforming the way people work and companies grow.
Located in the business hub of Slough, this Central Working club is spread over two floors, offers excellent network links and sits in close proximity to some of the country's most well-known employers, including Telefonica and Mars. The beautiful new building features an absolutely stunning roof terrace, versatile breakout spaces and a fun, focussed atmosphere.
Central Working offers incredible flexibility with no leases to worry about. We also give you a genuine support network; other people like you, running businesses, having problems, helping each other by sharing their experience and knowledge.
Why sign leases for three, four, or even five years when you have no way of knowing how big or small your business will be in that time? Wouldn't you prefer a space with soul, and a place you can envisage yourself going to work everyday? Somewhere you'll be more likely to connect with the talent that you want to attract.
It's really difficult to be an entrepreneur, running your own business. There will be difficult times or issues that you might not feel you can speak to your team about, these problems then get bottled up and cause you unnecessary stress.
Partner Charity for the evening: Slough Foodbank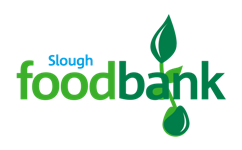 Our foodbank is a project founded by local churches and community groups, working together towards stopping hunger in our local area.
The Mission: to serve with compassion, those in need in Slough and the surrounding area by providing a listening ear, food and other essentials.
More information-link to web site: https://slough.foodbank.org.uk

Keynote Speaker Topic - "The real value of delegating"
Speaker details to follow