Description
LinkedIn is fast becoming one of the most powerful way to grow your business.
Most people have set up a profile but have no idea of just how powerful a tool it is.
It's more than just an Online CV, with LinkedIn you can research new prospects, gain exposure, engage with your clients and share knowledge and information.
This workshop will make your LinkedIn profile shine, and provide you with essential marketing tools to grow your business.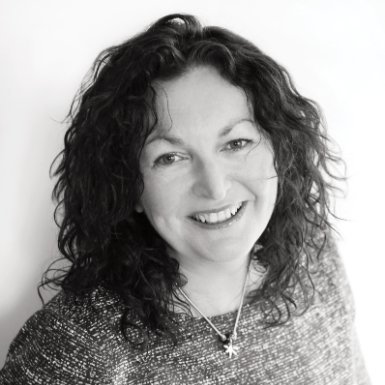 We're teaming up with Annie Johnston Photography, who will be on hand to take Professional Profile shots for you to use all around your social media.
Normally these would cost you £75 by themselves so it's great value for money. Just make sure you brush your hair!
We will cover how to:
Optimise your profile to portray you at your best

Build your company page

Increase your networks and organise your contacts.

Use this information to research new prospective clients

Share expertise and promote your services

Publish blog posts

Tip and tricks to manage your time and activity effciently
This isn't a lecture. This will be a hands on workshop and you will leave, ready to market your business and build a network so please bring a laptop or iPad.
The groups are small so there will be plenty of opportunity practice and get individual advice. Therefore book now, as they quickly sell out.
Who should come?
If you own your own business

and want to learn more about marketing

If you are looking to increase your professional exposure on LinkedIn

If you are an employee with responsibilities for sales or marketing

Anyone looking to improve their business knowledge and skills
Added Extras
A takeaway guide of Quick Reference tools and Handy Hints

One month's free membership of The Armadillo Social Club in case you have any follow up issues

Copious biscuits
What others have said
"Recently I attended a Linked in for Business Workshop held through WMIP. Trying to become the marketer of my business instead of working in my business has been a tough nut to crack. In trying to differentiate my Linkedin pages I desperately needed help to optimise my profile to portray me at my best. Louise gave me tips and tricks to manage my time and activity more efficiently. I now feel more confident in using the information I have at hand to research prospective opportunities more productively" – Julia Leask, Leask Accountancy Solutions julia@leaskas.co.uk
"Louise delivered a first class workshop. An engaging and entertaining presenter, she has undoubtedly mastered this increasingly-important aspect of marketing communications. It would be challenging to come away from one of Louise's workshops without learning something new and useful – however savvy one feels!" David Whitehouse, Warwickshire County Council, davidwhitehouse@warwickshire.gov.uk
"I spent a great day with Louise on a social media course. As someone who knew some basics about social media but not a lot I am now much more confident about what I am doing. She has an ability to make everything that seems complicated totally straight forward" Jill Bowman, On Target Training jill@on-target-training.co.uk
If you have any questions, you can call me on 07801 816793