About this Event
Are you involved in a B2B market? Would you like to win more business via LinkedIn?
Would you like to know LinkedIn recommended strategies for identifying and winning more leads and business on the platform?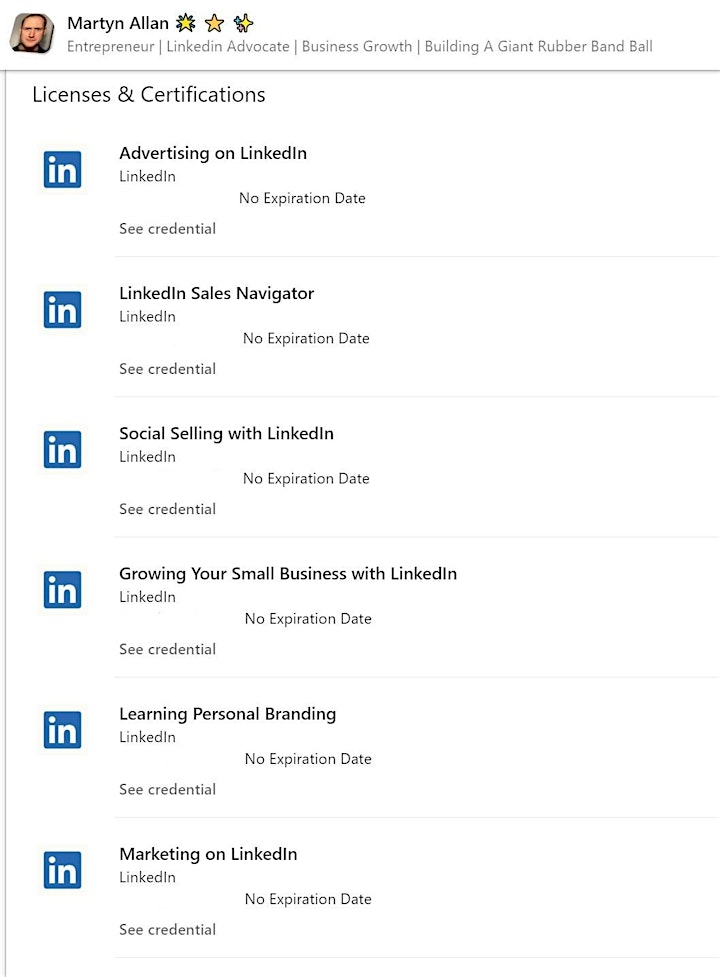 This FREE masterclass in mastering the fundamentals on LinkedIn will give you LinkedIn recommended tools, tips and strategies for raising your profile and securing more leads.
Martyn Allan from Collate Systems is a LinkedIn expert. He holds various accreditations directly from LinkedIn for getting the most from the platform In this 3 hour FREE session, he will guide you through:
The 10 most important steps you can take to optimise your profile
The 5 most important settings on LinkedIn to increase your visibility
How to grow your network with pin point accurate prospects each and every month
Sending engaging connection messages
Developing your personal brand for long term success
Social selling best practices
Finding the right prospects in the right locations
Building trusted relationships with potential buyers
The most important activites for you to priortise on a daily basis
Different types of content for different reactions and purposes
Space are limited to 8 delegates to ensure everyone gets personalised help on the day.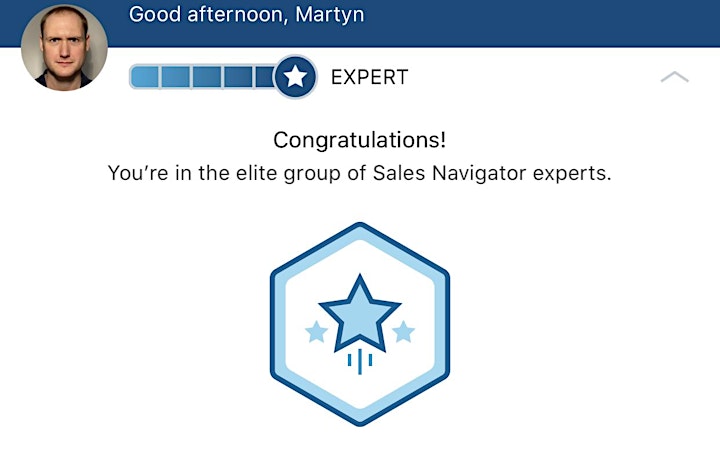 Who Are Collate Systems?
Collate Systems are a specialist LinkedIn marketing, growth and lead generation company.
What make us unique is a decade long pedigree in creating and deploying cutting edge technology to fast track business processes and improve results.
Our offering combines our own in house technologies with a deep understanding of LinkedIn and a number of accreditations from the platform itself.


Testimonials
I have worked with Martyn on various projects over the last few months. His undertstanding and approach to his specialised subject are quite amazing.
He supported me on a new approach to Lead generation with different Social Media platforms and the results were fantastic.
I can highly recommend the software solutions Martyn has developed and of course the man and brains behind this - Martyn himself!!
Keep up the good work!! - Andy Dyer, Eazi Apps
Collate Systems are the marketing team I've never had.
The set-up was painless. A questionnaire to complete. A bit of thought about my target audience, my competitors and accounts that I admire in my sector.
I'm certainly planning a few conversations about Collate Systems with my clients, armed with practical experience of how they add value to social media activities, day in day out.
Anna Metcalfe, Cantaloupe

About Martyn Allan (The Host)
Martyn Allan is a LinkedIn expert. He holds numerous accreditations from LinkedIn and his content regularly trends on the platform.
He combines his expertise of the platform with specialist knowledge of software systems. He has created a unique and powerful offering that brings together best practices to dramatically speed up the process of relationship building and lead generation.