| | |
| --- | --- |
| Linkedin Online Training October 2012 | |
Event Details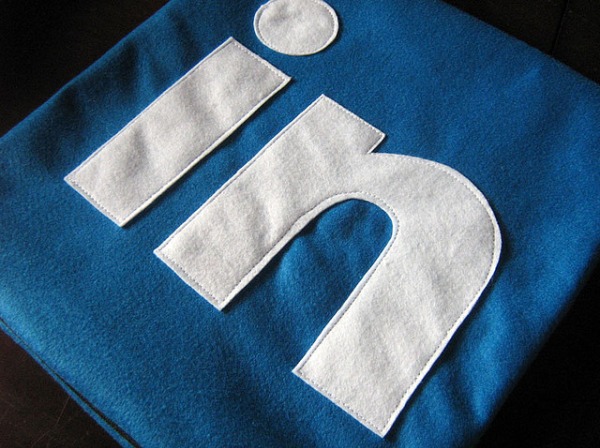 Learn how to use Linkedin Strategically
Dozens of you have asked for a webinar-based version of my intensive afternoon training workshop, so I'm delighted to announce the first Online Linkedin training for beginners from Just Practising.
Course Objectives
At the end of this 4-week course you will have:
Understood how to use Linkedin Strategically as a company and an individual;
Set up your profile on Linkedin to enable the right people to find you via Google;
Used the correct settings to encourage the messages you want and block unwanted approaches from strangers;
Connected effectively with your real life network on Linkedin;
Learned how to work together with your colleages and advocates to achieve mutual business objectives;
Learned how to measure the effectiveness of what you do with Linkedin;
Developed a discipline of using Linkedin as an effective tool to get more business for your fellow professionals and yourself.
The Course
The course will be delivered online via your PC or Mac in four 1-hour interactive modules with a mixture of instruction, discussion and group work:
Module 1: Introduction
What is Linkedin? Why use it? Benefits for individuals and companies.

What having a Linkedin Strategy means in practice: Pull Marketing, Hunting and Farming

Audit – what are we looking for?
Module 2: The Basics
Get your Profile Right

Turning off Noise – getting the right level of openness

Company Pages and how to make them

Key Steps to an Effective Company Presence on Linkedin
Module 3: The Process
Grow your Network Correctly

Connecting to people you know

Introductions to strangers

Using Linkedin as a networking tool

A week with Linkedin
Module 4: Advanced Strategies that work
Social Objects and how they work

Applications of Social Objects on Linkedin and elsewhere

Measure what Matters and Calculating ROI
Extras to help you along the way:
Homework – each week we'll set ourselves some homework to prepare for the next steps, so by the end of the course you'll hit the ground running, confident and enabled.
Workbook – a copy of my renowned Workbook for each participant to print out and use during and after the course as a guide and aide memoire
Support Group – membership of the Just Practising Workshop Participants Linkedin Group where you can discuss progress, ask questions and support each other along the way.
How to Book
This course will be offered at two times to enable participants in Europe and the Americas to join us. Choose either the earlier or later session from the booking form. You will automatically be invited to the other three modules.
Early sessions – Mondays at 4pm BST (GMT after summertime ends)
Late sessions – Mondays at 9pm BST (GMT after summertime ends)
Select your preferred times from the table below:

Examples:
London/UK Early: 4pm on 8th, 15th, 22nd and 29th October.
New York Late: 4pm on 8th, 15th, 22nd and 5pm on 29th October.
LA Late: 1pm on 8th, 15th, 22nd and 2pm on 29th October.
Choose the earlier or later time ('please select a date to attend') from the dropdown menu on the booking form above.
The Workshop will be facilitated by Su Butcher, construction professional, social strategist, writer and blogger. More about Su below.
"This is a great workshop - content rich and well run. The accompanying workbork has been well used since and I have already reaped the rewards of implementing Su's profile raising tips." Jacqui Smith, Director at HomeSmiths Ltd
Read more testimonials here
Who should attend?
This workshop has been developed for professional people who would like to use Linkedin effectively as a tool to improve their business development, helping them find clients and collaborators.
Recent attendees include:
Architects, Quantity Surveyors, Engineers and Designers, Arboricultural and Sustainability consultants wanting to make better use of Linkedin;
Managing Directors of Construction Companies needing an overview;
Heads of Corporate Communications and Marketing Directors who are tasked with integrating Linkedin into their company;
PR agency staff and freelance PR consultants getting up to speed;
Business Development Directors and Sales Consultants for Construction Product Manufacturers who want to used Linkedin to network better and improve customer relations.
Participants should have a Linkedin account set up, though they may not have used it. The course is particularly suitable for Linkedin account holders who have had an account for some time but are not seeing any results.
Technical Requirements
The modules will be delivered in a virtual classroom via your computer.
The system I use is Adobe Connect, which is used routinely by large organisations for distance learning (including the US military). Support is provided by my distance learning partner, Mizaru Media, who will be on hand to help you if you have difficulty connecting.
You will receive an email after booking with details of how to join the sessions, a link and your own personal log in for the course.
Your computer needs to have
a broadband connection (hard wired is preferable to wifi),
a headset or built in microphone and speakers. Headset is recommended but not essential.
If you wish you can use your computer's built in webcam in chats, but again, not essential. You can also share your screen if you wish, we'll discuss this option in the first session.
Check that the computer you will use is suitable for Adobe Connect here: http://www.adobe.com/go/meeting_test
Don't forget to book soon – numbers are limited to ensure we have a good interaction.