LinkedIn Workshop for Business

Multiple Dates

Daventry
Event Details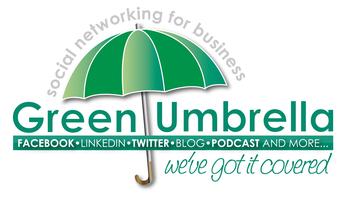 Who is this course for? 
This is an introductory workshop to help you understand how you can use LinkedIn as an effective marketing tool for your business. Ideally you will have already have a verified LinkedIn personal profile, but delegates may not have explored the other functions of LinkedIn or have an established branded Company profile.
Topics
Lets get your profile to 100% – we will work together to do this.
Lets also create a company profile for your business
Using Widgets in LinkedIn (and cross refer to Facebook / twitter / blogs)
Do market research and gain knowledge using polls in LinkedIn.
Questions and Answers – become the expert.
Updating your status
Start and manage a group.
Add a discussion and news article.
Using recommendations and testimonials for both your company (products and services) as well as your personal profile.
Importing vcards and contacts.
Find vendors and contacts
And lots more….
Benefits to you and your company
This workshop is designed to ensure that you are best placed to use the power and opportunities of LinkedIn for you and your business, giving you the know-how to market yourself, increase your visibility & reputation and, most importantly, develop new business on it.
Learning approach
A good balance of slides, practical exercises, group discussions and handouts. The day is very 'hands on' and delegates are required to bring a laptop.
Where


iCon Environmental Innovation Centre
Eastern Way


Daventry

, NN11 0QB


Organiser
Green Umbrella
Marketing for businesses has seen a drastic change over recent years. Traditional methods of marketing are seeing a huge decrease (such as newspaper adverts, leaflet distribution etc) and methods such as internet advertising and the use of social media has seen an increase. But why is this? Why do people react to social media rather than the traditional methods? The answer to this question is a simple one… marketing is no-longer a one-way street, its an engagement of conversation.
Social Media actually leverages the power of the Internet and Word of Mouth Marketing, the most successful form of marketing since the beginning of time!
Let Green Umbrella show you how to engage with your target market (and each business is unique).