LinkedInLocal Slough - Networking event for Slough Eton and Windsor
Description
Heading into November #LinkedInLocal #Slough returns to our very popular and kind hosts Metro Bank, Slough.
We are really looking forward to meeting up with Tom, Sara and the 'Super Slough' Metro Bank team on Thursday 7th November 2019 from 5:30pm.
#LinkedInLocal has become one of the most frequently used hashtags in the history of the professional social media platform of LinkedIn. The online networking experience can now also be enhanced by local offline, face-to-face networking, and Metro Bank Slough can't wait for our group to return and enjoy their fab facilities!

#LinkedInLocal is a fast-growing global movement of not-for-profit networking events, regularly supporting local charities and good causes, designed to encourage connecting people by means of face-to-face local meetups where the focus is on getting to know the person beyond the profile.
During the evening we will be fundraising for local charity so we would welcome any small donation you might be able to put towards our ongoing fundraising efforts for this great local cause.
If you are not a current Metro Bank client, your entry ticket will cost £10.00 + booking fee, total £11.37
Tickets will be limited, and we are expecting to reach full capacity quite quickly, so please do register for the event in advance here on Eventbrite
Agenda
5:30pm Arrival and Networking
6:15pm Welcome and Introductions: Metro Bank, LinkedInLocal and Local Charity, SHOC.
6:30pm Keynote Speaker: Denise Quinlan - "How to cut through the noise and get more sales"
6:50pm Networking and Connections
7:30pm Close
Host Venue: Metro Bank, Farnham Road, Slough, Berks, SL1 3TA
Nominated Local Charity: SHOC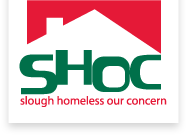 SHOC (Slough Homeless Our Concern) is a day centre that exists to provide care for the homeless in Slough and those at risk of becoming so. It is the only centre within a 20-mile radius that offers the homeless both crisis care and long term transformational help towards independence.
SHOC began work in 1997 and have helped over a thousand people since we began. Our focused and dedicated work has been recognized by awards of Slough Mayor's Charity of the Year 2011 and a Queen's Award for Voluntary Service in 2012.
Keynote Speaker: Denise Quinlan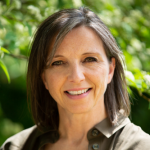 Keynote presentation: "How to cut through the noise and get more sales"
Denise Quinlan, founder of London-based Insightful Images, is a business development specialist, speaker and commercial photographer. Denise focuses on positioning individuals and businesses to connect them to the audiences they target, with a visually-led approach.
With over 25 years in business development, partnering and customer-facing senior positions in the IT industry, Denise founded Insightful Images with a mission to create credible, professional digital assets that show the real you, tell a brilliant story about your team and your business ... to connect you with great clients.
A regular and accomplished speaker, Denise's workshops regularly sell-out. Denise also exhibits her business portfolio and feels very privileged to show her work at London's prestigious Oxo Tower Wharf Bargehouse Gallery.