Description
#LinkedInLocalYouth Selling Yourself
Whether you're on the career ladder or an entrepreneur, the ability to sell yourself and your abilities is a skill we all require. Those that possess the skill of selling themselves (or their team) in an interview, performance review or pitch are significantly more likely to be successful. It's not about being overconfident or cocky, it's about presenting your capabilities effectively, positively and honestly. You don't have to work in sales to benefit from learning the art of selling - come along to this workshop to hone your skills!
This event is part of the global #LinkedInLocal movement that has sparked a wide array of themed events and Alexandra and Andrew shared a passion for supporting the development of young leaders bringing #LinkedInLocalYouth to life! Every event offers insights from expert speakers on topics that we consider vital to young people's professional development, like networking, leveraging LinkedIn and wellbeing in the workplace.
All events are non-profit, raising money for The Brokerage, a charity who support young people to reach their career potential by providing work experience, employability skills and jobs in financial and professional services.
Whilst these events are tailored towards a younger audience, we welcome anyone to join, share knowledge/experience and maybe even learn a thing or two!

Complimentary pizza and drinks are kindly being provided by Pearson Business School!

Event Agenda
17:45: Registration
18:15: Welcome from Alex & Andrew
18:30: Galina Dejdej
19:00: Richard Moore

19:30: Q&A
19:45: Networking with Food & Drink
21:30: Kick out time...
Guest Speakers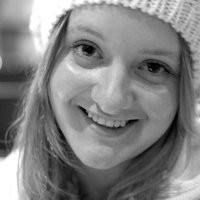 Galina Dejdej - Galina grew up in a small city located on the coast of the Baltic Sea. She spent her childhood in the shadow of highly educated grandparents who brought inspiration for learning and academics. Getting her first paid job at the age of 15 started a journey of finding the right path. In the next 15 years she explored most of the major industries, each time picking up invaluable skills.
Amongst these she has held numerous sales roles from door-to-door, to corporate boardroom. She has an impressive ability to develop professional networks and recently became co-founder and Host of LinkedInLocal Women, an active member of several special interest groups at the Institute of Directors and a Business Development Manager for Export & Strategic Partnerships who is always happy to share her expertise.
https://www.linkedin.com/in/galinadejdej/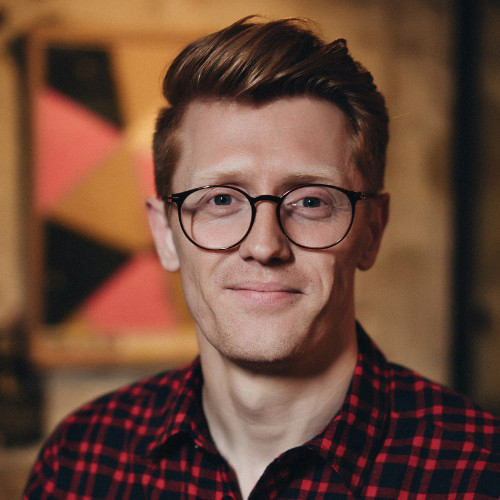 Richard Moore -
Richard originally worked 60 hour weeks in the City of London, before deciding to build his own businesses and help others do the same.
After building companies from the trenches up, by taking ownership of sales teams, coaching leadership roles and consulting with multi-hundred million pound organisations, Richard created his own company to help others get massive traction as they launched their businesses.

As he did this, Richard invested in many of the companies he helped to create and shared with the world his views on business, through the weekly live Q&As he runs online, to speaking gigs in front of business owners in his space and his weekly blog. Richard also created products such as the Monetize You course, the Basics of Sales course and direct mentoring of established businesses, using his 16+ years of experience in the space.

Now, Richard has brought to life the Entrepreneur Business Live events series. Operating across the globe, in London, New York, San Francisco, Toronto, Melbourne, Barcelona and many more, "EBLive" has been rewriting the way networking events are built and are able to "do good". By creating a community first and then providing them with world class speakers, a networking space and making donations to approved Charity Partners, impact is being felt not just by those that attend but also those less able; served by charities.

Richard has since been featured in Forbes, The Huffington Post, Inc, Thrive, Influencive, Humans 2.0 Podcast and many others.
https://www.linkedin.com/in/richardjamesmoore/
Sponsors
Pearson Business School - We're super excited to be partnering up with Pearson Business School as our main sponsor for the next 12 months. At Pearson Business School they do things differently - they're part of a FTSE 100 company and that means they're immersed in industry. They help students develop 12 core competencies – the skills and qualities employers believe will help them succeed in the workplace. We're happy to be supplementing their efforts in upskilling students by providing development opportunities to a wider audience of students outside the Business School.

Charity Partner
The Brokerage - who help young people achieve their career potential by providing experience of work, employability skills and jobs in financial, professional and related services.
Important Information
- The number of event spots will be capped, so do book your spot ASAP.
- Download the LinkedIn app on your phone prior to attending as it will be used during the session.
- There will be a videographer and photographer present, if you wish not to be in them please let them know.

If you require further information, please reach out to either Alexandra or Andrew on LinkedIn! (links to profiles below)