Location
Hallmark Hotel Croydon Aerodrome
680 Purley Way
Croydon
CR9 4LT
United Kingdom
Description
Hope and Voice CIC is pleased to announce its second biennial 'Lioness Awards for Women 2019'. 'The Lioness Awards for Women' which was set up to recognise individuals and organisations who have worked exceptionally hard and made an outstanding contribution in their personal growth and to the development of the community - women from all works of life, women entrepreneurs, women in leadership roles, politics, women who have stepped out of their comfort zones to made a difference or have overcome challenging life situations against all odds.
The lioness as the name signifies is fierce by its name, it presence and its activities. No longer should we become complacent but to rise up and be all that we have been called to be.
The awards ceremony will be held on Saturday 28th September at the Hallmark Hotel in Croydon, starting at 6pm -11:30pm. Originally built in 1928 to serve the airport, the Hallmark Hotel London Croydon Aerodrome has a well-loved heritage in Surrey. It has a stunning lobby, stylish lounge bar and the Hallmark Grill offers plenty of places to relax and unwind.
​The evening will be an excellent opportunity to meet a wide range of people from different backgrounds, but with a common ethic of hard work and determination. It will be delightful setting for networking, raising your own profile, celebrating success and a chance to highlight your own business.
The cost of the ticket covers a three course meal, entertainment and fundraising. A book launch will also be taking place during the awards ceremony so come prepared.
Speakers:
Iyamide Thomas BSc & MPhil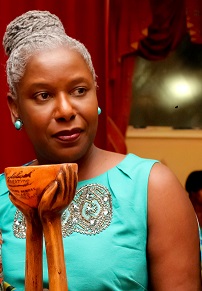 Iyamide Thomas was born in Sierra Leone. She attended the Annie Walsh Memorial School, Freetown which was founded by the Church Missionary Society in 1849 and is the oldest girl's school in sub-Saharan West Africa. She is a chemistry graduate of University of London King's College. After spending many years at the Institute of Cancer Research co-ordinating a national breast cancer screening trial, Iyamide joined the UK Sickle Cell Society in October 2004, where she is currently their NHS Engagement Lead. Her previous role was Regional Care Advisor which involved assisting individuals with sickle cell disease realize their full potential. Additionally, she raised professional and public awareness of sickle cell disease through educational talks, health promotion, information dissemination and media appearances.

Jennie Cashman Wilson – Founder and CEO of the Abram Wilson Foundation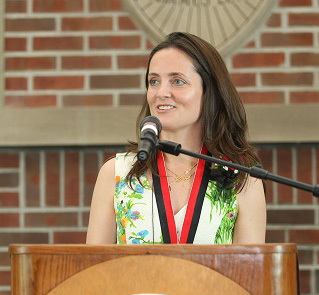 Since 2006 Jennie has been based in London working with professional performing artists and educators specialising in a range of genres to produce live events and arts education projects delivered at nationally and internationally recognised venues across the UK including Southbank Centre, the Barbican, Kings Place, Turner Sims in Southampton and Town Hall & Symphony Hall Birmingham. Her experience includes Tomorrow's Warriors where she played a leading role in launching and managing their jazz education residency at Southbank Centre, before taking on senior fundraising roles at the National Centre for Circus Arts and Green Man Festival (Wales' largest contemporary music festival).
Jennie began working with the critically acclaimed award-winning jazz musician, Abram Wilson in 2009 and eventually took on the role of his manager and booking agent in 2011. Abram and Jennie married the day before he passed away on 8th June 2012. She felt then, as she still does now, that it was important to continue Abram's legacy and so she established the Abram Wilson Foundation for Creative Arts, which aims to help young people become the greatest version of themselves through the performing arts and in particular the art of music.
About
Hope and Voice was founded in 2012 to roll out services to individuals and community groups within Surrey and borders with particular emphasis to improve the mental health of certain vulnerable individuals and groups such as 'Young Single Mothers', the unemployed, individuals living in poverty and the BAME communities.
Their aim is to use a holistic approach to maximise health, empower, inspire, bring emotional healing and rebuild lives through the use of workshops, counselling, personal development training programmes including business support and personal coaching.
For more information about the finalists visit:https://www.hopeandvoice.com/awards-2019