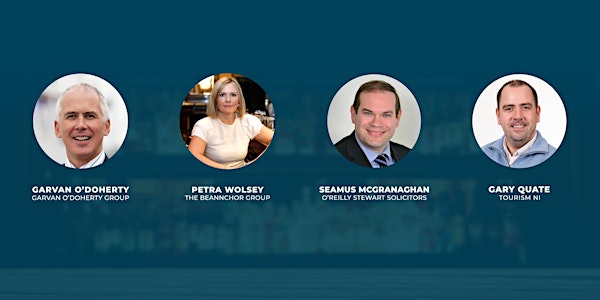 Liquor, Licensing & Hospitality: changes, challenges and opportunities
2022 is a seminal year for the hospitality industry - with new legislation set to be passed and licensing renewals due.
About this event
On Tuesday 28th September, prominent industry figures will join leading legal and financial advisors to the industry, O'Reilly Stewart and ASM for a virtual morning seminar, to discuss what the future of the hospitality sector looks like in Northern Ireland, the support it needs to continue to recover from the pandemic and what businesses must do to prepare for the 12 months ahead.
Panel:
Garvan O'Doherty, Garvan O'Doherty Group
Petra Wolsey, The Beannchor Group
Gary Quate, Tourism NI
Seamus McGranaghan, O'Reilly Stewart Solicitors
Register today and join the conversation on 28th September.