Description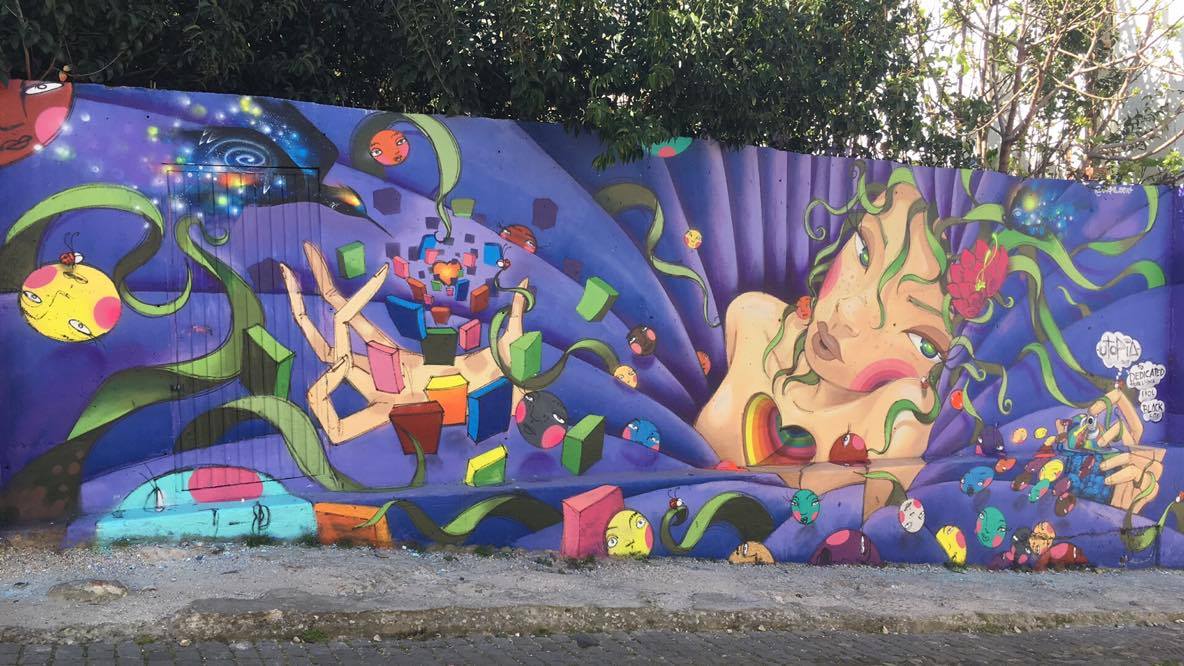 ARE YOU READY TO DISCOVER LISBON THROUGH A WHOLE DIFFERENT PERSPECTIVE?
This initiation-tour ((English spoken)) is open to anybody who wants to discover Lisbon for the first time or wants to dig into this vivid city through an artistic and fun way, may it be as a street art hunter, -lover, or -wanna-be... It brings people together from all over the world.
Explore and experience one of the most beautiful and creative cities of Europe on a 2h walk passing by its urban art scenery. Don't worry, time flies as there is a lot to see and to talk about!
Going through the different neighborhoods of Lisbon, we will talk about various (inter)national artists, their styles and techniques while showing legal and illegal pieces all around. We will highlight the roots of graffiti to the multiplicity of the urban art field. You will also learn about the history and culture of the city and the political, economic & social issues that gives rise to Lisbon's street art & graffiti scene.
The price of the open tour is not fixed | a NAME-YOUR-OWN-PRICE tour | for which YOU decide what to give at the end depending on what you think of it . Note you will also contribute to the art-scenery of Lisbon as part of this money goes directly to our yesyoucan.spray street art collective (check it out www.yesyoucanspray.com). We organize paintjams and workshops with artists from Lisbon, based in or passing through. To support us, we we request a minimum donation of €12,50-15 per person.
We will meet at the square of Luís de Camões (near Baixa-Chiado metro | on the square around the statue our guide will be holding the logo of the tour).
JOIN US FOR THIS CULTURAL SURPRISING EXPERIENCE !
It is necessary to book upfront to ensure a spot on our open tour ! When fully booked, check out more options to explore the street art scenery with or without workshops in various neighbourhoods. For more information on the open tours, our collective or to book a private tour please contact us:
(+351) 936 825 383
info@lisbonstreetarttours.com
Follow us, befriend us, like us or check our updates on:
https://www.lisbonstreetarttours.com
@lisbonstreetarttours
https://www.yesyoucanspray.com
@yesyoucanspray