Location
Black Swan Arts, Long Gallery
2 Bridge Street
Frome
BA11 1BB
United Kingdom
Talk about how different places and cultures have influenced their work
About this event
LISTEN curator, composer Helen Ottaway, multi-disciplinary artist Jane Pitt and composer Sadie Harrison talk about creating music and sound art in far away places. All three artists have spent time working in places geographically and culturally far removed from their UK homes. Helen Ottaway and Jane Pitt have taken part in the Sura Medura International Artists Residency in Sri Lanka and Sadie Harrison has a long standing relationship with the people and music of Afghanistan. The three women will talk about how different places and cultures have influenced their work.
Three illustrated talks plus live performances, Q&A and discussion
With introduction from Pauline Scott-Garrett
more info and events see: www.listensoundart.org.uk
HELEN OTTAWAY
Helen Ottaway is a composer and installation artist specialising in collaborative, site-specific and participatory work. With Artmusic (formed 1999) she creates sound installations for a wide variety of spaces indoor and out sometimes involving the stretching of sound and music across urban and rural sites. Her music is inspired by particular places, buildings and landscapes and frequently has a connection with water. Commissions include Salisbury Cathedral, Cork 2005 European Capital of Culture and Inside Out Dorset and her work has been performed in many locations including the ICA, London, a disused quarry and a remote Dorset woodland. In Autumn 2017 she took part in the Sura Medura International Artists Residency in Sri Lanka, creating sketches for new work about loss and the sea. Her most recent piece, 'Wind and Unwind' for musical box and voice is part of Dorset Moon at Sherborne Abbey, July 2019.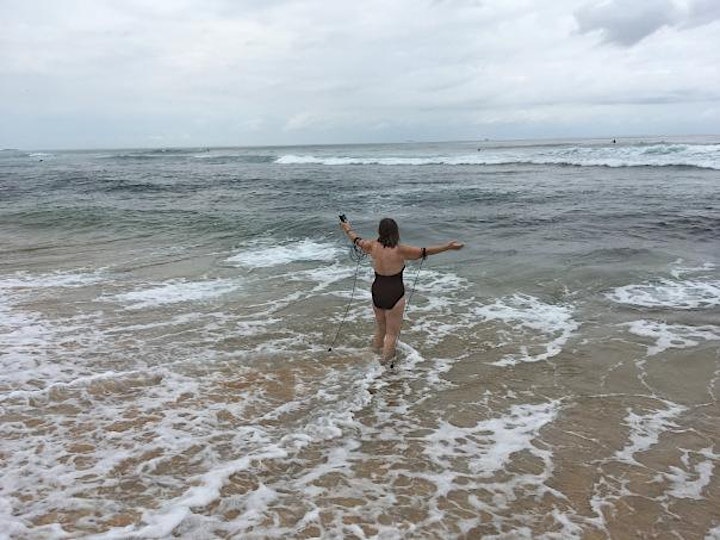 SADIE HARRISON
Sadie is a composer and performer based in Dorset. She is particularly well known for the socio-political aspects of her music-making with several works challenging stereotypes of marginalised peoples - refugees, Afghan women, the deaf, the homeless - celebrating their creativity and individuality with powerful expressions of musical solidarity. She was recently Composer-in-Residence with Cuatro Puntos (USA) and Kunstler Bei Wu Sculpturepark (Germany), supported by Arts Council England International Development and PRSF Composer's Fund Grants. She is also Composer-in-Association with the Afghanistan National Institute of Music, her symphonic work Sapida-Dam-Nau premiered by their Women's Orchestra at the Closing Concert of the 2017 World Economic Forum, supported by a Finzi Scholarship. Her Afghan-inspired Rosegarden of Light has been used in several international films and documentaries (Australia, Kabul, USA). Sadie's music has been released to critical acclaim on Naxos, Prima Facie, NMC, Cadenza, Sargasso, Toccata Classics, BML, Divine Art/Metier, and Clarinet Classics: Observer: 'disc of glittering intensity'; BBC Music Magazine: 'beautiful and intriguing'; Fanfare: 'a special, fragile space', 5:4: 'daringly wild...positively feral. Utterly amazing', Composition Today: 'a riot of sound..a great shout of joy', Gramophone: 'an important contribution to piano repertoire'. Her music is published by UYMP and Recital Music with works on the ABRSM and Trinity examination board lists. Sadie is a composition mentor with the South West Music School, a piano teacher at Shaftesbury School Dorset, tutor with New Music South West and Chair of Sound World - a new charity promoting contemporary music within education in South West England. Her personal website is: www.sadieharrisoncomposer.co.uk. UYMP's website is: www.uymp.co.uk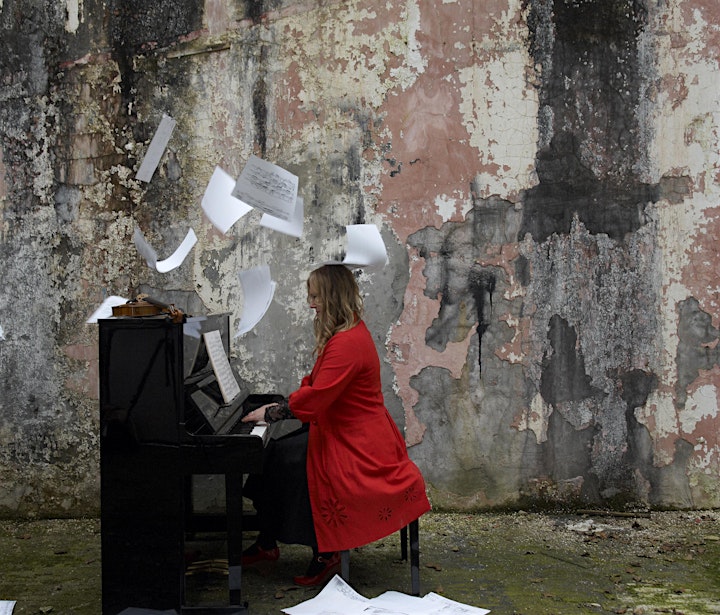 JANE PITT
Jane Pitt is an artist based in Chatham Kent. Her work encompasses a range of disciplines including performance, sound, photography, animation and sculpture. Muddy Jar 2007 After studying fine art at Brighton University she ran away with the circus where she learned to fuse her talents for performance and creating something from nothing, it is that fusion that forms the basis of her work today.
Her work is influenced by live art, circus, illusion, itinerant showmen, magic, theatre, the natural and built environment.
Motivated by a strong desire to create experiences and moments of connection with people she creates participatory sound works and interactive installations in public spaces.
Her sound works conjure and compose potent, funny & uncanny reinventions of our everyday audio-scape where participants are invited to embody their sense of place. By vocalising phonic descriptions of everyday sounds unique to their location (i.e. kraaah = crow; pwssscch - usch = bus brakes; creee'uh'iiuck = creaking door) her collaborators are led to create a new understanding of their environment and create a personal link between themselves and the places they inhabit.
Installations are fabricated from a diverse range of materials including glass, mud, feathers, lenses, bone, ball cocks and amazing jewels purchased from pound shops. They are designed to amplify and transform the space and moment. The viewer is invited to become immersed in the intimate world of Wunderkammer.