Description
Listen Softly November is here! It's properly dark at night now, and with three brilliant performers AND open mic AND raffle we're leaning into those cosy bookshop vibes. What could be better of an autumn evening...
Listen Softly is a welcoming, inclusive and supportive spoken word evening, with much joviality and encouragement. We have a PA system set-up in the shop so you can now listen even softer! Our aim is to help performers and audience members feel relaxed as they listen to exciting new work from writers we love. Each month, Listen Softly takes place in independent bookshop Golden Hare Books.


Entry is FREE and there will be a raffle. Doors open 6.00pm for 6.30pm start. Please book in advance; it's always busy!
Listen Softly November Line-up...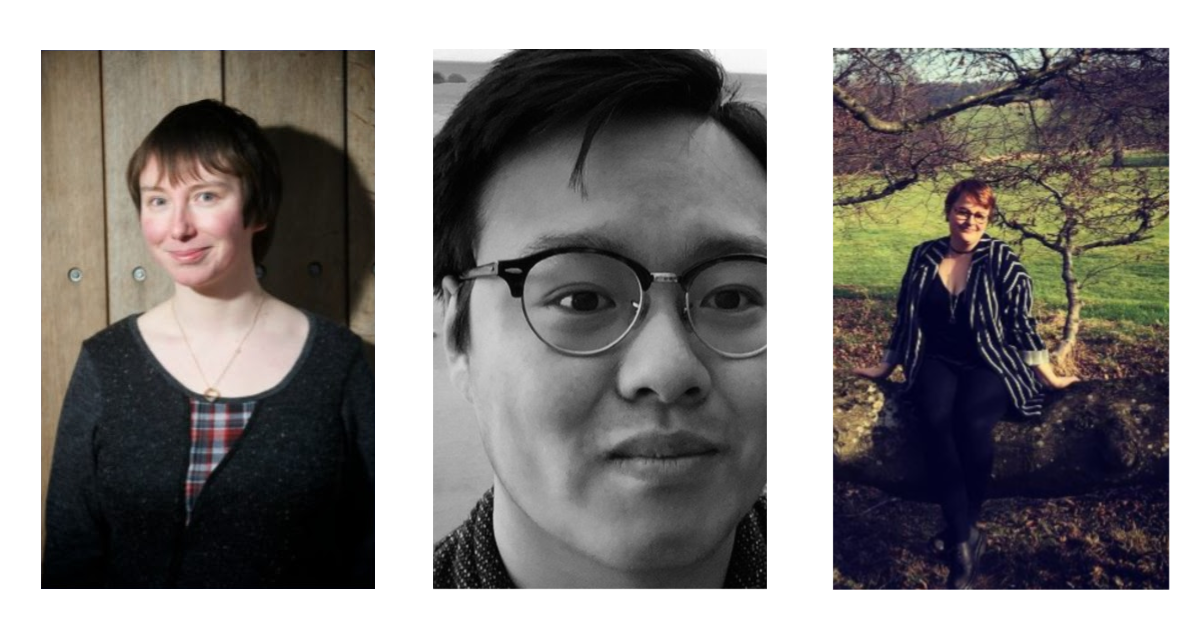 +
RACHEL PLUMMER is a poet living in Edinburgh. She is a Scottish Book Trust New Writer's Award winner (2016) and has won or placed in numerous other awards and competitions, including the Troubadour Prize, the Flambard Prize, the Penfro, and Canterbury Festival's Poet of the Year Award.Her poetry has appeared in magazines including The Dark Horse, Mslexia, Agenda, Interpreter's House, Gutter and New Walk, and anthologies including New Writing Scotland (2017, published by ASLS), the Emma Press Anthology of Love poetry, and 154 from Live Canon, an anthology of contemporary responses to Shakespeare's sonnets. She published a pamphlet of sci-fi poetry with House Press in December 2017, and received a cultural commission from LGBT Youth Scotland earlier that year. She runs creative writing workshops for children and teens. She has two children, three guinea pigs, and entirely too many books. https://rachelplummer.co.uk/

+
JAY G. YING is a Chinese-Scottish writer, critic and translator based in Edinburgh. He is a contributing editor for The White Review. His publications include The White Review, Ambit, The London Magazine and The Poetry Review among others. Recently he was selected by Mary Jean Chan as a winner of the 2019 New Poets Prize. Wedding Beasts (2019), a pamphlet, is published from Bitter Melon 苦瓜.
+
HANNAH MCCOOKE has been published in Dear Damsels, The Selkie, and Bloodbath Literary Zine; with upcoming publications in The Last Anthology and Umbrellas of Edinburgh. She recently released her debut pamphlet, Mortal Magic and is currently working on a novella about old lesbians and ham radio.
+
YOU! Listen Softly is a great chance for you to test new material or debut as an open mic performer in a relaxed, informal environment. Each month we have a few slots available for 5-minute readings, you can just let us know on the night!
+
RAFFLE: Listen Softly is always free but please bring some change for our monthly raffle!
------

LISTEN SOFTLY was founded in 2013 by poet and writer Dominic Stevenson. Dominic found it difficult to feel 'at home' at many of the performance nights in London, where the emphasis was on memorised material and 'slick' delivery. He decided to create a space where performers who may face barriers to getting onstage would a) feel welcome b) be able to express themselves in a way that made them feel comfortable and c) would get chance to read alongside established names. Listen Softly has featured artists such as Sara Hirsch, Rob Auton, Fran Lock, Rosie Garland, Aki Schilz, and many more.