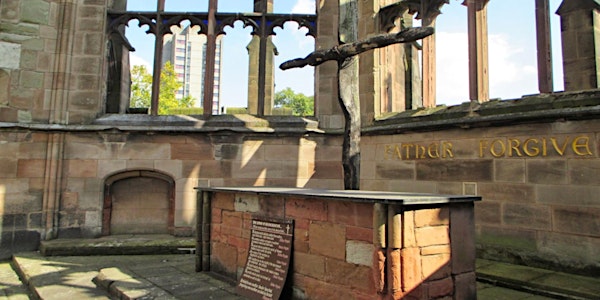 Location
Coventry Cathedral
Priory Street
Coventry
CV1 5FB
United Kingdom
Description
We invite visitors to join us in praying the Litany of Reconciliation every weekday at 12 noon, either in the Nave of the New Cathedral or outside in the Ruins. This prayer, which takes about 5-10 minutes, is one which we share with our partners in the Community of the Cross of Nails in over 200 places across the world, many of whom have committed to praying it at the same time as us, especially on Fridays. The Litany is followed by a short service of Holy Communion on Thursdays, Fridays and Saturdays. Please check our website (www.coventrycathedral.org.uk) for up-to-date details. Admission is free.
Everyone is welcome to all our services.
Feel free to take part or just watch and listen.
You can come in at any point and you don't need to stay still the end.
You can sit just about anywhere you like.
Please don't worry about what you're wearing – just come as you are.
We want you to feel at home here as our guest.