Description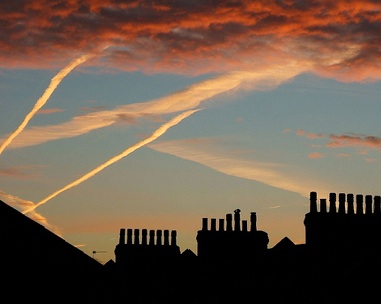 WALKING WITH POPPINS - Part of the Literary Festival Walks
Australian born actress and writer PL Travers made her mark on the world when she introduced a magical, enchanting, yet stern nanny who became the model for English nannies for the last hundred years! Walt Disney added a bit of whimsical Hollywood magic and the talent of Julie Andrews to create a classic film still enjoyed by families today, and will celebrate it's 50th anniversary in 2014!
This walk has been created to combine literary knowledge, film trivia and a few sing-a-long songs and is set on the greatest backdrop - the City of London. The books were based with real places in mind and so we visit places and spaces that may have been featured had the film been made here.
The perfect walk for families and those wanting to have a fun time, this is not a typical, stuffy literary walk!
Starting at St Paul's Station the walk takes one and a half hours. Book your place and confirm that your very own Singing Nanny will meet you for your outing in the City, with a few surprises along the way.
You can check travel options at the Transport for London Journey Planner.
This walk will take place rain or shine, please dress appropriately to avoid discomfort!
Organizer of Literary Festival: Walking with Poppins
Amber is the American Tour Guide In London!
Living in London for over 13 years, she is originally from Texas but has adopted this city as home.
An accomplished guide, she has a wealth of experience in London. Her qualifications include:
City of London badge guide and CLGLA member

City of Westminster badge guide and CWGLA member

Camden Tour Guide Association badge guide and founder member

Westminster Abbey Education Centre volunteer guide

St. Paul's Cathedral guide-in-training

London Transport Museum Hidden London Down Street Guide

Associate Member of Institute of Tourist Guiding
Her passion for history and people who have lived before comes through in her walks. A dynamic and enthusiastic guide who loves to tell a good story, you will thoroughly enjoy your time with her.
You can learn more by visiting her website at www.AmericanTourGuideInLondon.com
Follow her on Twitter @AmericanLDN
Instagram @AmericanLDN #amberisthebesttourguide 
Like her Facebook page at www.facebook.com/AmericanLDN
Other customers have reviewed her on Trip Advisor