Description
This event is part of the British Academy's Literature Week 2017
This walking tour will take you into Spitalfields of the 1890s through the eyes of novelist Israel Zangwill, author of the Victorian bestseller Children of the Ghetto. Dilapidated and overcrowded, nineteenth century Spitalfields was also a vibrant working-class neighbourhood, home to a large population of Jewish immigrants. Discover fragments of this past that still survive with literary historian Nadia Valman, and hear them come to life through her new digital adaptation of Zangwill's novel.

Please download the free Zangwill's Spitalfields app on IOS or Android and bring your smartphone or iPad and headphones to the event. Tour starts with an introduction from Nadia Valman at Rich Mix.
Zangwill's Spitalfields is a collaboration between Dr Nadia Valman, the Jewish Museum London and Soda Ltd. The app was funded by the Innovation Fund, Queen Mary University of London.
This event is fully booked. To join the waitlist please click 'register'.
Media partner: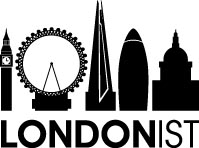 If you have any questions about this event, please refer to our Public Events FAQ. If your question is not answered, please email events@britac.ac.uk.