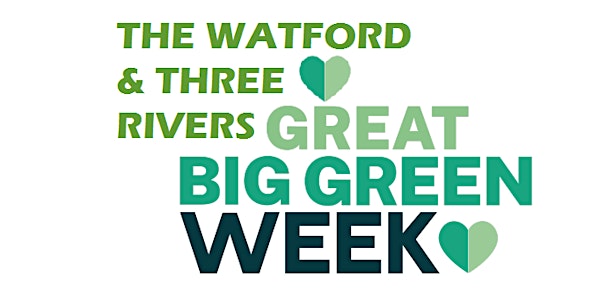 Litter Pick - Bushey Arches/ Century Park / Lower High Street
Location
WD17 2SF
Meet outside Pets At Home (by the Dalton Way side)
Century Park
Watford
WD17 2SF
United Kingdom
Be a wildlife saviour and help care for our local environment by supporting a litter pick near you!
About this event
Every year, an estimated 8 million tonnes of litter washes into our rivers and enters the world's oceans. Plastic poses the biggest threat to marine wildlife as it doesn't just disappear; it simply breaks down into smaller and smaller pieces, and has detrimental effects on food chains, working its way up from the tiniest plankton into the bodies of sharks, whales and dolphins.
But it's not just our marine life at risk from litter. Mammals like hedgehogs and birds like swans frequently suffer injuries as a result of getting caught up in waste.
Litter-picking is a sociable activity, makes a real difference in improving our environment, plus gives a real sense of well-being and satisfaction of a job well done!
Equipment (litter pickers, gloves and hi-viz vests) will be provided, but you're welcome to bring your own if you have it.
All equipment is sanitised and social distancing will be maintained. Children are welcome to participate but must be closely supervised by a parent or guardian at all times.
Every piece of litter collected is one less hazard in the environment. Come along – whether a regular picker or a first-time volunteer – and make a positive, practical contribution!
Join us after the Litter Pick at the Tasty Bean Cafe for a discount on hot drinks for those taking part.