Description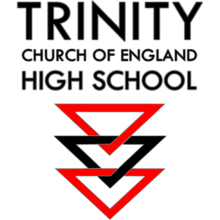 Trinity Science TeachMeet
Trinity CofE High School is inviting science trainees, NQTs, RQTs and all others to attend our first ASE TeachMeet, where we'll share little ideas that have made a big difference in our classrooms.
TeachMeets are friendly, informal, bustling occasions where everybody is likely to pick up some simple tips that can make a difference to what we do. Teachers are invited to 'lurk' (watch presentations) or volunteer to present for no more than 5 minutes on a topic of their choice.
The one rule is that you talk about something that you have been doing! No idea is too simple. We'll have colleagues reflecting on easy timesavers they've learned from their first year of teaching a full timetable, suggestions of free resources and simple ideas that have had a significant impact in the classroom, and even a few who presenters might simply state things they've learned NOT to do!
We also have a few science education freebies to give away!
When you sign up you need to select one of two ticket types.
Free lurker ticket, for those wishing to attend, but just listen.
Free presenter ticket, for those happy to sign up for a 5 minute presentation on a topic of your choice. You'll be able to write a title for your talk when you sign up.
Should you have any questions about the event, please contact Ellie Russell Russell_e@trinityhigh.com
FAQs
What are my transport/parking options for getting to and from the event?
Trinity CofE High School is located close to the city centre. Should you wish to arrive by car, rather than use public transport, there should be space available in the school car park on Boundary Lane (at the back fo the school).
How can I contact the organiser with any questions?
Should you have any questions about the event, please contact Ellie Russell Russell_e@trinityhigh.com
Can I update my registration information?
Yes.
If you are a presenter and decide you want to change what or how you are presenting then please also contact the organiser so we can ensure we can accomodate you on the day.
Ellie Russell Russell_e@trinityhigh.com
Organiser of Little Things - Big Differences (ASE TeachMeet at Trinity CofE High School)
Ellie Russell is a Science Teacher and Lead Practitioner at Trinity CofE High School.
Trinity CofE High school is a Teaching School and a member of Teach Manchester.
Teach Manchester is a partnership of schools, colleges and centres committed to realising the vision of outstanding education for every child by all teachers in every school.
The Association for Science education (ASE) is the largest subject association in the UK. It is an active professional learning community that has been supporting all those involved in science education from pre-school to higher education for over 100 years; members include teachers, technicians, tutors and advisers.  It is a Registered Charity with a Royal Charter, owned by its members, independent of government and therefore a powerful voice for science education. ASE continues to make a positive and influential difference to the teaching and learning of science throughout the UK and further afield.
You do not need to be a member of the ASE to attend this TeachMeet, though you will have a chance to find out more about the organisation on the day!